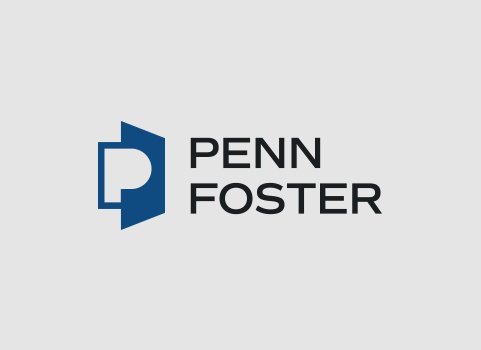 Online Learning
Top Myths of Online Education
There are many misconceptions out there around online education that could be misinterpreted. We look into the myths and provide you with the reality of what you can achieve with online education.
While online education has seen its fair share of growth and popularity in recent years, several misconceptions about online education still exist. Raymond McNulty looks to address some of the most common myths and offer truths in an effort to dispel misinformation surrounding online education.
MYTH: Online degrees are not accepted in the workforce as valid or as good as degrees earned at traditional campuses.

McNulty suggested students do their research on prospective employers to make sure they understand what is required for their desired career field.
"If students are going to pursue a business degree, they should call some of the businesses in the area and see what they think about online degrees," he said. "Students should ask employers how familiar they are with online degrees and if they accept them."
McNulty also said it would be wise for a student to see if the school is "ACE-recommended,"— meaning it's a member of the American Council on Education (ACE), a higher education association.
MYTH: Quality of education suffers because of limited to no interaction with classmates and/or instructors.

McNulty said people tend to think learning has to be confined to a classroom, but stressed that some students have different learning styles – which may include standing or listening to music during a lecture.
"Online learning may not be for everybody, but for some people it's the best way to engage," he said. "Online interaction with classmates neutralizes some of the things—clothes you wear and how you look—so that it's just the content students are dealing with."
McNulty said online content is generally is a mixture of components, including webinars, lecture capture, and discussion boards.
"One key thing about online delivery is you can replay a lecture 50 times if you need to; whereas, in a classroom when you sit down, you get that lecture one time," he said.
MTYH: Online classes are easier.

Whether online or on-campus, the content of a class is the same, McNulty said.
"One of the bigger challenges of online education is that there's nobody standing over you. You have to manage your time better and be a better planner," he said. "There is an intense responsibility placed on students in an online environment and they have to be more disciplined."
McNulty said it may appear that an online class is easier because of more built-in resources to anticipate challenges students may have.
MYTH: Online students suffer from a lack of experience and resources.

Citing online study groups, access to libraries online, advising, one-on-one tutorials, live chats, and email support, McNulty stressed all of the resources and support services available to online students.
"There is so much opportunity in the online environment," he said. "For example, at Penn Foster, we put significant effort into self-help resources."
MYTH: Most online schools are scams and have no credible background or history.

McNulty said while there are some schools set out to take people's money and "aren't worth anything," online education is a growing market and buyers should beware and do their homework.
"Look at the school's website to see if it's accredited, and then go to the accrediting agency's site to make sure that school is listed," he said. That's how students make sure they get what they pay for. Students should also research the school's history, where it's based, if it's growing, if it has a board of directors, and what's the overall scope of the school."
McNulty said the integrity of a school is important.
"If students want to take advantage of a great way to become a 21st century learner, accreditation matters."