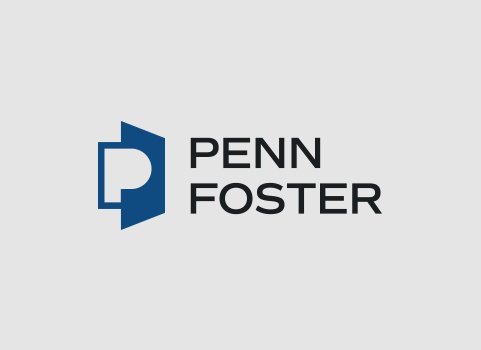 Penn Foster Employee's Work Helps Change Lives
At Penn Foster, our mission is to enhance the lives of our students. But that often goes both ways! Our students motivate and inspire us and make our jobs feel worthwhile. Ensuring our students succeed is at the core of what we do, and it's a job worth doing. Here's why Cathy Mahan's work fulfills her.
Helping change lives
Admissions Specialist Cathy Mahan loves the fact that she has the opportunity to help change lives.
Every day, Cathy speaks with potential students who want to take the steps to further their education. Reminiscing on the calls she's had, one stands out to her.
"My favorite success story began with tragic circumstances," said Cathy.
A prospective student explained to Cathy she lost her mother when she was younger. Then, her father passed away unexpectedly. At the time she was 16 years old and in the 10th grade. Due to the circumstances, her and her then 7-year-old brother were set to be taken into foster care. However, she became emancipated, got a job and an apartment, and took guardianship of her brother.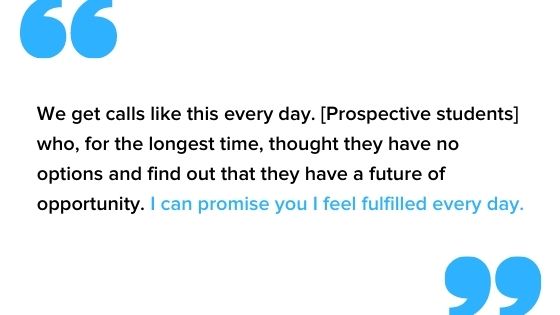 Fastforward, the young woman raised her brother and got him through high school. At the time her own kids were approaching high school. She had attempted to earn her GED numerous times but was unable to pass the math exam. The last time she attempted the GED, she burst into tears.
"She cried on the phone with me and said she wanted her kids to be proud of her," said Cathy.
Cathy told her that her kids know her back story and the courage she displayed at such a young age. She was able to enroll, and she completed her diploma program within four months.
"That call was life changing," said Cathy. "I felt the struggle she endured. It was a heart-wrenching story, but I was able to give her hope, and confidence in herself. She graduated in less than six months. I will never forget her story, and I have no doubt that her kids are proud of her."
Cathy is no stranger to calls like this one.
"We get calls like this every day," she said. [Prospective students] who, for the longest time, thought they have no options and find out that they have a future of opportunity. I can promise you I feel fulfilled every day."
A Penn Foster employee since August of 2016, Cathy enjoys the work she does and believes she's valued.
"I have never experienced such a nurturing employer as Penn Foster," she said. "I like being valued as an employee. I like that my opinion matters, and my performance is also valued."
Do work that's fulfilling
As a Penn Foster employee you may help change lives. We're continuously growing and looking for top talent to join our team. If you're ready to start changing lives, visit our career page.