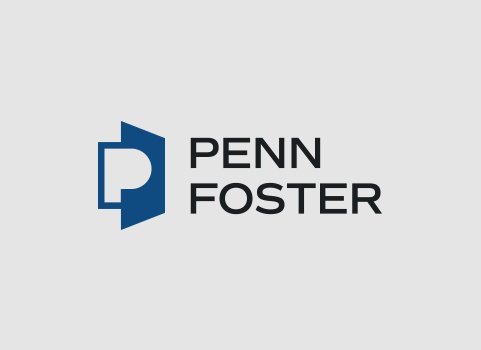 Penn Foster Helps Employee Find Purpose
At Penn Foster, our mission is to enhance the lives of our students. But that often goes both ways! Our students motivate and inspire us and make our jobs feel worthwhile. Ensuring our students succeed is at the core of what we do, and it's a job worth doing. Here's why Willeen Eichelsderfer believes Penn Foster helped her find her life's purpose.
A job with a purpose
For Admissions Specialist Willeen Eichelsderfer, helping students reach higher education isn't just a job.
"Penn Foster has helped me to find my purpose in life, which is to help others."
Working at Penn Foster since 2016, Willeen has been able to help countless students achieve their goals. While each call enables her to help in a different way, there are calls that make Willeen remember why she's doing the work.
Willeen recalled speaking with a student, Mike, who was in his late 30's. He explained to her how he refused to go to school because he felt it was a waste of time. He also didn't complete high school due to past behavior issues as a teen. Mike also explained to Willeen that he had a rough life and dropped out in 11th grade. He never went back because he wanted to work to help his mom pay the bills.
He had no hope in furthering his education and was satisfied with his lifestyle. Mike worked with the same company for 15 years, but he wanted more. Once his supervisor offered him a higher position operating trains at Disney World, he knew it was time to take the next step. He had the experience and knowledge to fit the job position, all that was missing was a high school diploma.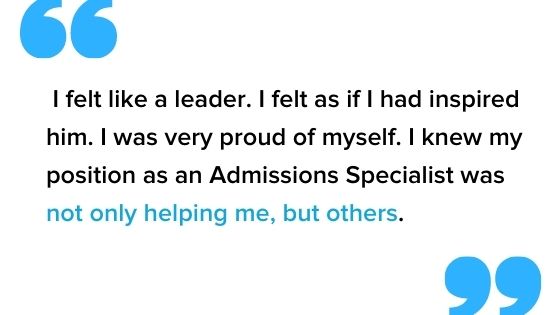 "After speaking with him I understood the situation coming from a low-class family and wanting to be a provider," Willeen said. "I explained to him we can start him from where he left off in 11th grade once we received his transcript."
After the transcript evaluation was complete, Mike had eight classes remaining and a goal to finish high school.
"Mike completed all of his classes in 30 days," she said. "He called me right after saying how excited he was, and he cried thanking me for convincing him to further his education and to better his life."
That call made Willeen realize how the work she is doing makes a difference.
"I was excited and had tears of joy," she said about the call. "I felt like a leader. I felt as if I had inspired him. I was very proud of myself. I knew my position as an Admissions Specialist was not only helping me, but others."
Calls like this aren't unfamiliar to Willeen. Another call that she reflected on was when two daughters called regarding their mom's education. Their mother was in a nursing home and always wanted to go back to school for her high school diploma. The daughters explained to Willeen that she put her life on hold so that they can complete their education. Their mother's birthday was coming up and they wanted to surprise their mom by enrolling her into school. After getting enrolled and graduating Willeen received a call from one of the daughters stating her mother completed high school, but unfortunately passed away soon after.
"I was devastated," said Willeen. "We both cried together. I was saddened that she passed away, but excited that she completed her dream."
Willeen believes her work is fulfilling and credits Penn Foster with helping her succeed.
"Penn Foster has taught and encouraged me as I encourage my students... It's such a loving environment."
Help others succeed
A career at Penn Foster can help you help others. We're continuously growing and looking for top talent to join our team. If you're ready to start changing lives, visit our career page.