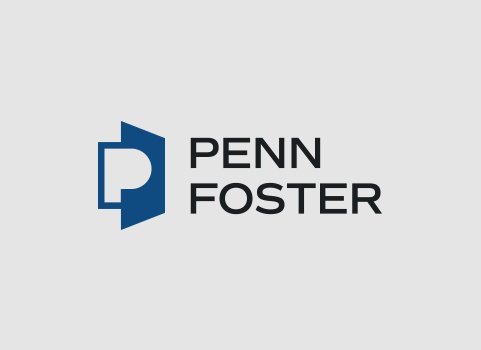 Healthcare
Student Stories
Penn Foster Helps Pharmacy Tech Student Further Career Goals
Daiana Tezotto worked as a pharmacist in Brazil for eight years, but after moving to the U.S. to study English, she wanted to get back to her roots. Penn Foster's Pharmacy Technician Program helped her further develop her pharmacy skills and interest in the healthcare field.
Getting back to career roots
Penn Foster Student Ambassador, Daiana Tezotto was no stranger to the pharmacy industry. In her native Brazil, she worked in the field for eight years. After a few years of living in the U.S. to work on her English, she decided it was time to get back to her career roots. She knew, though, that the world of pharmacy in America wouldn't necessarily be the same as what she was used to in Brazil. With Daiana's previous knowledge and preference for studying alone, Penn Foster's online Pharmacy Technician Professional Career Diploma Program was a perfect fit. "I decided to start the course to learn more about the laws and the profession - the differences between the USA and Brazil."
Many might assume that with a previous working knowledge of the subject, Daiana would have breezed through her program, but even the best or most experienced students can face obstacles. For her, the language barrier initially proved somewhat difficult. "I didn't have good vocabulary, but with patience I began to understand the questions and the texts better."
Math also posed a challenge, but Daiana utilized valuable school resources such as Facebook groups and the Student Community to ask questions and seek guidance from instructors and classmates. To pay it forward, she now serves as one of the Student Ambassadors, a group of all-star students who share advice and experiences with fellow learners, helping other Penn Foster students find motivation and help with their studies, including three other Brazilian students. Her advice to those experiencing similar struggles, or who are unsure of their path, is to make a goal and focus on that. Asking for help doesn't hurt, either. "The school always hears you and helps you solve your problems," she said.
Despite her initial difficulties, the flexibility Penn Foster offers has been one of the highlights of her education. Being able to set her own pace, coupled with good habits like studying daily, have helped propel her forward. An added and unexpected bonus to her education, Daiana was also able to improve her English, something she hadn't realized she had done until speaking with a university counselor on the phone. She now has a goal of becoming a nurse after finishing her program. "I feel great. Now I can continue my education and realize my dreams."