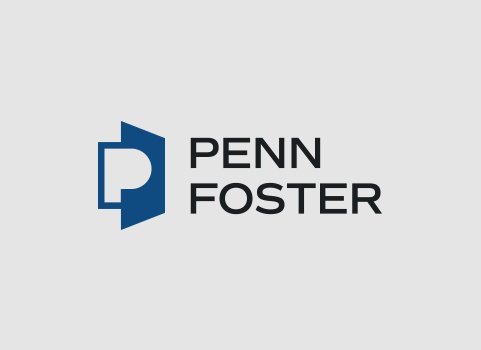 Spotlight Meet Autumn Photographer Historian Editor
March is Women's History Month so we're celebrating some of the creative, inspiring women who lead here at Penn Foster. They are goal-driven, persistent, artistic, creative... Today, take a second to meet Autumn, a true, multi-talented #girlboss!
March is Women's History Month and we want to shine a light on some of the amazing Penn Foster women who inspire us daily! They are goal-driven, persistent, artistic, creative... and they're leaders. Today, meet Autumn! Autumn is a Production Editor, a photographer, a writer... a true, multitalented #girlboss!
Autumn Granza, Production Editor
"We all move forward when we recognize how resilient and striking the women around us are." — Rupi Kaur
Q: Since we're celebrating Women's History Month, what powerful, strong women (historical, fictional, present-day) have inspired you?
A: All women inspire me, really. I've never met a woman who didn't have an incredible story, whether it was successes or failures, that helped define who she is. I'm fortunate enough to have grown up surrounded by strong women. As you get older, you realize what a superhero your mom is. You really reflect on all she's done and the sacrifices she's made. My mom has always made sure that I know I can do anything I set my mind to, and that's helped me a lot throughout life. I don't know what I'd do without her guidance and constant support. On a lighter note, Leslie Knope from "Parks and Recreation" inspires me, too. I think she's a great character because she's a proud feminist with an incredible work ethic who believes every person has the ability to make a change, and that really resonates with me.
Q: What accomplishment makes you most proud? It could be anything that has inspired you to make change happen!
A: I'm most proud of a project I'm currently working on. So far, I've interviewed and photographed about 40 women throughout Northeastern Pennsylvania. The project, NEPA Herstory, is a photojournalistic series that will capture the spirit of women living in NEPA, largely based on the idea that the future is female. As I said earlier, all women have an incredible story. I've been fortunate enough to sit down with countless women and hear their stories. Each story has inspired me, often making me laugh or cry. I'm fortunate enough to have had so many amazing women open up to me and let me share their story. Once the project is complete, it'll be shown in a local gallery where I plan to accept donations for a local women's shelter.
Q: Why is encouraging women to become leaders important to you?
A: Encouraging women to become leaders is important to me because it's a chain effect. When women see other women in leadership roles, succeeding, and taking charge, it inspires them to do the same. If there are more women in leadership roles, it grants them the authority to be vocal and negotiate on issues that directly affect women.
Q: How did you become the leader that you are today? Or what lead you to where you are today?
A: I believe the strong women in my life made me the leader I am today. I'm often compared to my grandmother, which I take as the utmost compliment. She was a strong, vocal woman who would take charge and wasn't afraid to voice her opinion. She, as well as my mother, taught me it's perfectly fine to go after what I want to help achieve my goals. Because of them I'm not afraid to voice my opinion, take charge, or take a stand.
Q: What advice would you give to young girls who may not believe (yet!) that they can make a powerful impact in their communities and in the world as a whole?
A: Believe in yourself. You are the change. When you're empowered, you empower others. If you believe in yourself and embrace the strength within yourself, everything will fall into place.
Q: What advice would you give to Penn Foster students?
A: Don't give up. You can do anything you set your mind to. Remember why you started. It's not a race or a competition, so work at your own pace and do a little more each and every day. Most importantly, tell yourself you can do it.
It can be a struggle to be proud of the work you do and be sure about the steps you need to take to accomplish your goals, but believe in yourself and look to the women who have inspired you for guidance! Remember, you CAN do it, and you WILL do it.