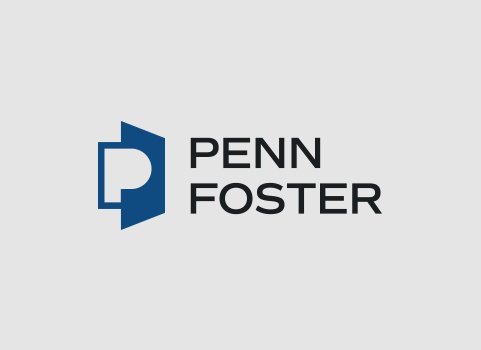 Healthcare
Steps to Become a Pharmacy Technician
Are you interested in a career as a pharmacy technician but unsure of how to get started? The Student Life Blog has you covered. Here are five steps you can take toward becoming a pharmacy technician.
The pharmacy technician field is slated for significant growth – 20% between 2012 and 2022, according to the U.S. Bureau of Labor Statistics.¹ If you want to know how to claim one of more than 70,000 new jobs expected to be created during that time period, Penn Foster Career School is here to help you take the first steps. Here's how you can get started:
Earn a diploma or associate's degree. Many schools offer pharmacy technician programs. At Penn Foster Career School, you can study online at a pace that's right for you and earn your career diploma in as few as nine months. While completing an education program isn't mandatory to enter the field, doing so may improve your career prospects.
Gain job experience. Many pharmacy tech programs partner with drug stores to give students hands-on job experience. For example, Penn Foster Career School partners with CVS/pharmacy and Walgreens Pharmacy, allowing you to complete an externship and gain new skills. Your state may allow you to substitute postsecondary education with job training. If you choose this route, you can gain experience working at an approved pharmacy, hospital, or private clinic.
Earn your certification. Even if your state doesn't require pharmacy technicians to become certified, most employers will only consider certified candidates. The Pharmacy Technician Certification Board (PTCB) requires that you pass an exam, while the National Healthcare Association (NHA) requires that you complete an approved training course or have one year of relevant job experience. Regardless of which certification option you choose, you must have at least a high school diploma.
Specialize in the role you want. Pharmacy technicians have many diverse career opportunities, each requiring a unique skill set. For example, general pharmacy technicians handle daily inventory and prescription duties for retail drug stores. Community pharmacy techs specialize in serving customers and patients in person and over the phone. Central operations pharmacy techs work more intensively with data and documentation. Once you've figured out your desired path, you can begin gaining relevant skills and experience.
Maintain your certification. Certified pharmacy techs must complete at least 20 hours of education every two years and pass a recertification exam.
Penn Foster Career School's diploma program can help you take the first steps to becoming a pharmacy technician all on your schedule as you study online. Our coursework is designed to give you the skills and experience to pass the Pharmacy Technician Certification Exam (PTCE), and find a career in the field. If you're ready to get started, contact us today to learn more.
¹ Bureau of Labor Statistics, U.S. Department of Labor, "Occupational Outlook Handbook," 2014-15 Edition, Pharmacy Technicians, on the Internet here. Statistics found in the United States Department of Labor Occupational Outlook Handbook are based on national data, so job growth in your area may be different.