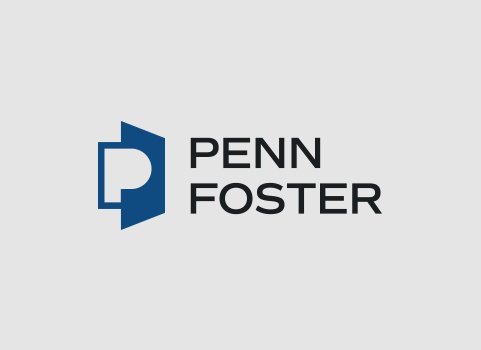 Student Spotlight: Jennifer Guidry, Student Ambassador
At Penn Foster, we have some absolutely amazing students enrolled in a variety of programs. Everyone deserves a shout out, so today we're shining a light on Jennifer Guidry, Vet Tech Student, Multi-Year Student Ambassador, and military spouse. She made a career change to better fit the military lifestyle using her MyCAA benefits to enroll in Penn Foster College. Here's her story!
If you're active on the Student Community or our Penn Foster Veterinary Technicians Facebook group (if you're a vet student in any animal care program and aren't in the group, request to join here), you've probably gotten some help from Jennifer Guidry. Jennifer is a Multi-Year Student Ambassador who's finishing up her Vet Tech degree. She's also a military spouse who had to adjust her career goals to fit with life in the military, which can come with moving cities (or countries) on a regular basis. We took some time to chat with Jennifer to get her perspective on being a military spouse and balancing life, family, school, and her goals.
Jennifer grew up in Germany, surrounded by horses and animals. As she grew older, her passion for horses lead her to an apprenticeship with an international show-jumping barn and stud-handling facility. Soon after, she got married and entered a master's program in Equine Management, preparing for a career in which she'd be responsible for the health and well-being of horses involved in a variety of businesses, which she completed in 2012. Her plans to build a career working with horses changed when her husband's employer—the United States Army—wanted him back in the US. "I left everything I knew and loved," Jennifer said, "to pursue a career in the United States." She soon came to realize that pursuing a career in equine management would be difficult; she'd never be able to guarantee she'd work in an area that had positions available for Equine Managers. So, instead of giving up, she decided to translate her passion for horses to caring for and helping pets. This lead her to Penn Foster's accredited Veterinary Technician degree program.
Besides accreditation and being able to complete her studies from any location, as long as she had a computer and an internet connection, Penn Foster allowed her to use MyCAA benefits to cover the majority of her tuition. MyCAA, a military education benefit offered to spouses of active duty, career military, allows students to enroll in accepted courses to further their education and, Jennifer said, "Penn Foster offered value because I could use MyCAA to pay for almost the whole program." Working in the veterinary field would be easier to do as a military spouse than her original goal of equine management. And, with the possibility of moving regularly, finding a flexible school was important.
"In the military, as a soldier or a wife, flexibility is very important. By choosing an online program, I'm not as tied down as I would be with a brick and mortar school," Jennifer explained. Since she started the program, she and her husband are about to move for the third time. Unlike attending a traditional school, she can travel with Penn Foster and doesn't have to worry about changing schools just because she's changed states. She's able to continually work on her courses and assignments. Jennifer now works in a clinic after completing her first externship and the skills she's learned will be applicable to a vet tech position in nearly any state. Though it was difficult to give up her dream of working with horses, she was always occupied with taking care of other people's horses and looks forward to spending time with her own. Additionally, "if life gets turbulent, or I have to work more hours or visit family overseas, I can put school on hold… or even bring it with me," Jennifer mentioned.
Jennifer has been an amazing student, student ambassador, and friend to Penn Foster students and staff. Not only is she someone who doesn't give up on reaching her goals—even if she has to adjust those goals because of circumstance—she truly cares about helping animals and her fellow students. Make sure you give Jennifer a shout out for continually being awesome!