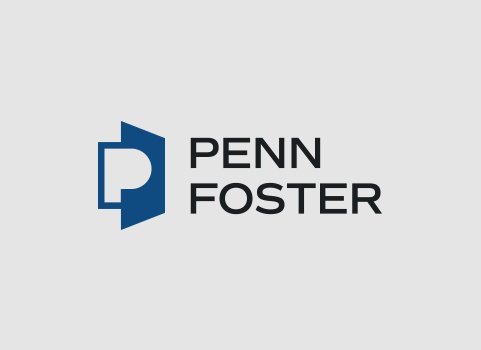 Online Learning
4 Benefits of Online School
If you've considered going back to school, you may have looked into taking classes online but aren't sure what the benefits of online courses are over traditional school. While there are many pros to doing a program through an online school like Penn Foster, here are the top five to pay attention to.
What are the benefits of online school?
Earning a diploma or degree online is an affordable, flexible option over attending a traditional, on-campus school in many cases. It also brings with it benefits that can leave a positive impact, even after you've graduated! The benefits of online school include learning how to manage your time, become more self-disciplined, and build foundational skills that can help you stand out when you're applying for jobs. If you're considering enrolling in an online program, but are still not sure if it's for you, check out these four benefits of online education with Penn Foster.
Online school is flexible.
Whether you're finishing your high school diploma or taking the next step in your career with an associate's degree or certificate, online classes let you decide when and where to study. You can get started as soon as you're ready — there are no application deadlines or set semester schedules.
Online school is affordable.
Unlike traditional tuition that requires massive student loans, online schools often are much more affordable. With Penn Foster's online courses, there's even the option of customizable monthly payments so your education can work with your budget.
Online school lets you set the pace.
Not everyone learns at the same speed and in the same way. Online classes are a great option for students who want to set their own pace and complete work on their timeline. If you're stuck on a subject you're not as confident in, you can take your time to really study and learn the material before moving on. For classes that you know you'll do well in, you can move a little quicker. Whatever your study style, online programs can be a great option for making sure you understand what you're learning.
Online school helps you build skills that employers are searching for.
No matter what online class you enroll in, there are a few skills you'll pick up along the way that are sought after by employers. Two of the most important are effective time management and self-discipline. Whether you work in retail, healthcare, or any other field, being able to complete tasks on time and manage your daily to-do list is essential. It also takes self-discipline to get even the most boring to-dos done — and staying on track when you'd rather be doing something else can be tough. For graduates of online programs, self-discipline and time management are a way of life!
Penn Foster offers a wide variety of programs.
One huge benefit of attending an online school like Penn Foster is that you have the option of choosing from over 150 programs, from individual college classes to career training programs or four-year degrees. Not sure what career you want to start working toward? Reach out to our expert admissions team at 1-888-427-6500 today to find the perfect fit for you.