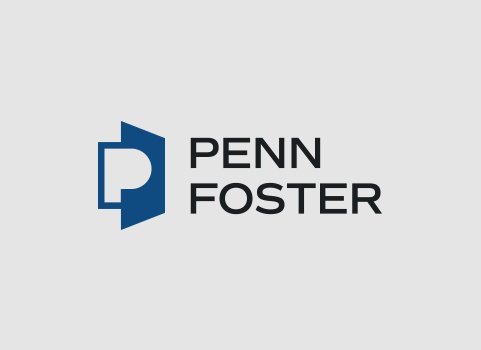 Career Advice
The What, Why & How of Building Your Personal Brand
When you're working toward a new career or hoping to move up at your current company, you may think that only the accomplishments you've listed on your resume and explained in your cover letter will be considered. However, many employers look to the Internet to get a sense of who potential hires really are. That's where building a strong personal brand and a positive reputation can help. Here's why and how you should start thinking about what story your profiles are telling.
Building a brand isn't just for businesses.
When you hear the word "brand," you think of big, well-known businesses, right? Starbucks, Apple, Nike. They're billion dollar companies that sell their products and services to people all over the world. You buy from brands you trust, that have a clear message, and have similar values to your own. Employers apply the same thought when looking for candidates to fill open jobs. What values does this person seem to have? What can be inferred based on the messages they are sending on social media? That's why building and owning your personal brand can make a big impact on your career opportunities. Here's how you can start working on your brand story and take the next step toward impressing future employers!
What is a personal brand?
Branding in business is about developing a clear image that the public knows you for. "It's more than a logo, though," Frank Britt, Penn Foster CEO, mentioned in his recent Student Success and Career Fair webinar. "It's a feeling, the total experience you have with a brand or company."
That also applies to how people view you. Whether you've started to purposely build your brand or not, you already have one. What's the total experience or feeling that people get when they meet you? Who are you to the rest of the world?
Your personal brand is the image you present to coworkers, employers, friends, and clients so you want to ensure it's the best version of yourself. Your brand is your reputation and it will follow you wherever you go, from work to social events. What do you want people to remember?
Why is having a brand important?
You're working hard to learn and add new skills to your resume while trying to make a lasting impression on employers and hiring managers when you apply for a job. Having a developed personal brand can make a positive impact on how well received your resume and application are, and how well your interview goes.
People decide their impression of who you are within seconds of saying hello. With the use of social media and the internet in general, people now have an opportunity to decide who you are before you even meet them. Having a defined, focused, and genuine "brand" online can help you control that first impression.
Bonus: taking the time to think about and build your personal brand can also help you know more about yourself. What values are important to you? What are the strengths you want to highlight? The attitude you want to show the world?
How can you build your brand and impress employers?
Just like Rome wasn't built in a day, you're not going to build your brand and reputation in a day. It can take time, but the sooner you start laying the foundation for who you want to be, the better. Each step is one closer to having a clear idea of who you are to the world, and one step closer to having career confidence.
Working on your personal brand and telling your professional story is a process, and it can seem overwhelming to decide where to even begin. Should you start with a clean slate, delete your current social media profiles and erase your internet footprint? Should you use the connections you already have on those profiles to help you define the "new" you? You can ask yourself a million questions, do hours of research into what traits employers are most interested in, and tinker with your image but the easiest way to get started is to keep a few things in mind.
Be honest and genuine. You're not sure if your personality and accomplishments are noteworthy enough to be part of your brand, but fight the urge to write a fictional story with your reputation online. Others can tell when you're not being genuine, and lies can catch up with you very quickly. Highlight the strengths you do have, the ones you want to learn more about, and be upfront about what you value in work.

Be consistent. Everyone grows and develops new ideas and opinions, but if your personal brand is constantly swinging between two extremes in the hopes that you'll be able to appeal to both sides, you'll be exhausted and others won't trust who you are. Be consistent with your ideals and your story, while acknowledging when your opinions are being informed by new information.

Walk the talk. You can say you believe in something, or you're passionate about a particular interest or cause, but if you don't follow through with actions, your reputation can take a hit. If you say you'll do something, do it. You can put out whatever story you want about who you are, but if there's nothing to back up those stories, your brand is going to fall through.
You may feel that talking about yourself positively can seem like you're bragging. You don't want to come across as arrogant, right? But being upfront and honest about the skills you've acquired and the ones you're working to add to your resume is what's going to catch an employer's eye when they're searching for new hires. If you don't think you can confidently build up your personal brand alone, have a trusted coworker or friend help. They'll be straightforward about what you're good at and what may need a little work.
Choose who you want to be.
Your personal brand is the public face you show to employers, coworkers, and potential clients. You can choose who you are online, highlight your skills and accomplishments, and stand out from the crowd by being yourself. It's more than sharing how well you're doing in school, or how many promotions you've had at a particular company, though. Those are amazing achievements but, as a mentor once told Frank, "at the end of the day, it's your reputation that gets you opportunities." Use your reputation — your brand — to work toward your dream career. And, if you're not sure you have all the skills employers are looking for, try completing a certificate to help you begin developing them, like Penn Foster's online Career Readiness Bootcamp.