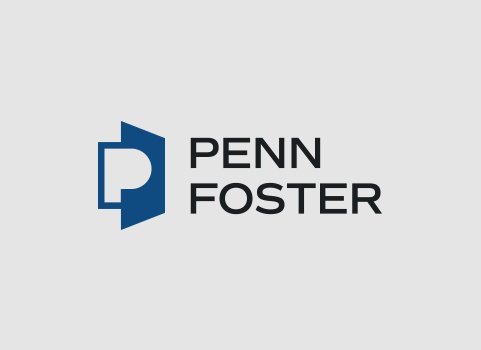 Career Advice
Student Stories
They Took Control of Their Careers You Can Too
Gaining confidence is not something that develops overnight, but through years of stumbling through difficult situations. You slowly become aware of your strengths, but even then, you're still unsure if you're good enough and doubt the life-changing decisions you want to make. You put your dreams on hold because it's easier to stay where you are than risk failure. But you know that mentality is getting in the way of your happiness and you need to overcome that fear. Here's how two Penn Foster grads took the first, difficult step toward their goals and built their confidence.
Your dreams are NOT impossible.
Confidence isn't something that develops overnight. Through years of trial and error, learning in and out of a school environment, you slowly become aware of your strengths. Even then, you're still unsure you're good enough and doubt life changing decisions you want to make. Can I do this, you think. What if I fail? It's easier to stay where you are, right?
While it may be less of a challenge, staying still also leaves you stuck, longing for the job, or the life you want. You're afraid those dreams are impossible, but they're absolutely not, especially when you have the support and knowledge furthering your education gives you.
"I had nothing going for myself, so I decided to go back to school to change that."
Kassandra M., a graduate of Penn Foster High School, was twenty-five years old and working at a minimum wage job she hated. She didn't have a vehicle, a driver's license, or a place of her own. She was, like so many, stuck. And then she decided to take control and go back to school.
Today, depending on the industry and career you'd like to have, searching for a job can be a stressful process without a GED or high school diploma. But, as an adult, it can also be difficult to fix that. GED classes may interfere with your work schedule and traditional high schools generally don't let students older than 21 return to finish their diploma. With seemingly no options, many people are glued to the job or jobs that they hate, because they need to take care of themselves and their families. They don't see an immediate solution to fix their problems.
That's where online education, with flexible and self-paced courses, can make a difference. It definitely made an impact on Kassandra's life. "Obtaining my high school diploma," she said, "gave me the confidence I needed to get my CNA license and pursue other opportunities to advance my education."
After graduating, Kassandra didn't stop moving forward. With her high school diploma backing her, she was able to enroll at another online college, earning her associate's degree in Human, Social, and Health Services. She also enrolled in a local community college to tackle the prerequisites required for admission to a registered nurse program in her area.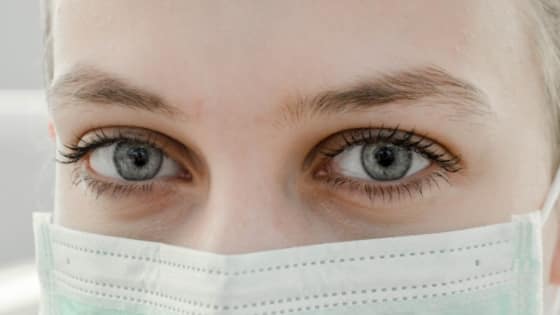 "I had to prove I was better than what these people were saying about me."
Amy S., another Penn Foster graduate, had a chance to pursue her lifelong dreams after earning her diploma.
Everyone comes up against at least one huge challenge in their life and sometimes, that challenge is overcoming the lack of confidence others have in you. When you're constantly told by people you trust and love that you will never amount to anything, you start to believe it. But Amy didn't give up and found confidence and strength through her education.
Amy decided she wanted to find more meaningful employment. To do that, she had to go back to school. That's when Amy found Penn Foster. Through everything, she was continually motivated by her mother and children to keep moving forward toward graduation.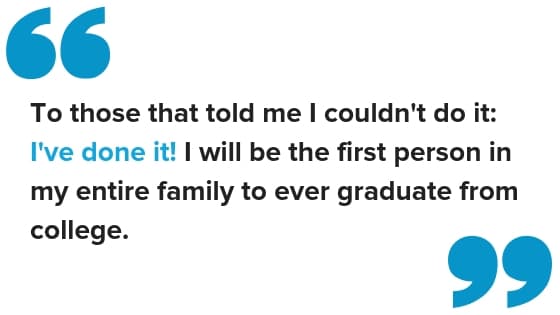 Life is rarely smooth, especially for the single mom of five, who also had to face the loss of her brother and mother while finishing her education. But staying focused and studying was worth the struggle. Now Amy says, "I'm state board certified in Ohio, working with developmentally disabled individuals. Having a high school diploma allowed me to further my education and gave me the ability to continue pursuing my dreams."
She can say, with confidence, that she is so very proud of her accomplishments. Amy is six classes away from completing her bachelor's degree and knows her mother would be proud of her. "To those that told me I couldn't do it... I've done it! I will be the first person in my entire family to ever graduate from college."
With no set deadlines for exams and the ability to work on her high school diploma around her hectic, single-working-mom schedule, Amy strengthened her self-confidence one step at a time.
They built the confidence to continue to grow and achieve their goals.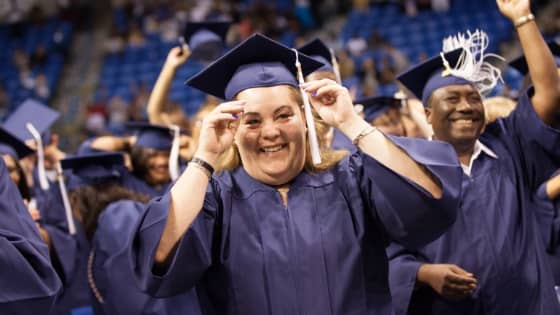 Our Alumni push against barriers and challenge themselves, and what they're capable of, every single day. Kassandra and Amy have both had moments of self-doubt while they were pursuing their individual dreams. Who hasn't doubted the path that they're on? But in the process of taking control of their education and their careers, they've started to build up their confidence in their abilities and are growing their careers. You can, too.
Whether you're looking to have a resume booster that gives you the confidence to apply for the promotion you've wanted or you need to build the skills required to make a career change, Penn Foster's online, self-paced programs can help you take the first step toward making the life you want happen.