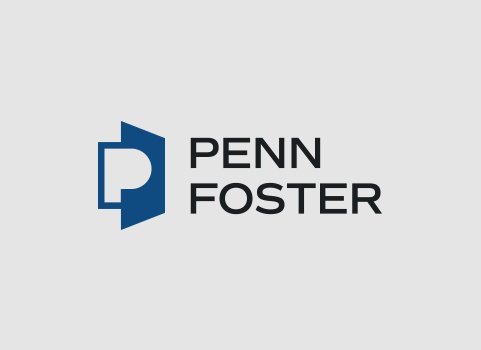 Online Learning
125 Resources That Help Students Succeed - Time Management Tools
In the first of our five part series of resources to help your student journey, we look at Time Management tools. From apps for your smartphone to working directly with fellow students, we cover a number of options.
As we celebrate 125 years of educating the non-traditional learner, we've definitely learned a few things along the way. Among them is the importance of giving student the tools and guidance to achieve success throughout the education journey. Today's tech-savvy landscape makes access to top resources even more attainable to students across all landscapes and backgrounds. To continue in our efforts to improve outcomes for students and schools as well as the communities they serve, we've compiled 125 of the best resources for student success.
This week we focus on Time Management Tools to help students balance life, classwork and fine-tune your time management skills. Our list of 25 tools contain links to each time management tool. Learn more about each of these tools and manage your time efficiently.
Note: Not all apps may be available for some smartphone operating systems. Check with your app store.
1. Timeful: Timeful is your calendar and to-do list all-in-one tool for gathering information from your habits and suggesting a schedule for optimal productivity.
2. 30/30: Use 30/30 as your innovative timer to complete specific tasks with a single sweep on your phone. 3. 2Do: 2Do offers a unique color-coding feature to visually help with prioritizing tasks.
3. 2Do: 2Do offers a unique color-coding feature to visually help with prioritizing tasks.
4. Super Notes: Super Notes enhances the note-taking experience. Recording lectures and taking photos eliminates the stress of jotting down notes in class.
5. Google Keep: Pin sticky notes to this sleek pinboard-style app to improve productivity.
6. RescueTime: RescueTime reveals habits and distractions that waste your time by providing time-management reports.
7. Remember the Milk: With Remember the Milk, you can effectively manage your tasks using many different devices.
8. Evernote: Evernote is a productivity tool app for capturing ideas, notes and images; even optimize with Remember the Milk for optimal time management.
9. Focus Booster: If you're the ultimate procrastinator, Focus Booster is your tool for eliminating anxiety and enhancing your focus.
10. Toggl: Toggl serves as a time-tracking solution for analyzing how much time is spent on a particular assignment or studying.
11. Pocketfree: Addicted to surfing the Web? Connect with Pocketfree to save interesting articles on the Internet to read at a later time.
12. Focus at Will: Focus at Will provides multiple music channels scientifically optimized to help with concentration and productivity.
13. Alarm Clock Plus V2 App: Use this app as an aid for waking up early and being on time. You can choose among various alarms like math problem solving, fade-in alarm and playlists.
14. Sleep Genius: Poor sleeping habits can affect your focus and brain function. Sleep Genius will help improve your rest to prevent procrastination the following day.
15. Spotify: Spotify is the ultimate music resource for tuning out distractions by creating custom playlists or listening to Spotify playlists like "Deep Focus" and "Zen Focus."
16. Finish: Finish centers on due dates. Rely on this tool to organize short-term, mid-term and long-term deadlines.
17. CARROT: Turn time management into a game. Play CARROT to earn points for completing tasks. But be prepared to lose points if you slack off.
18. Momentum: Turn your homepage into a sleek interface. This Chrome extension provides the time, an eye-catching photo, daily quote and minimal to-do list.
19. LeanKit: Create a customizable digital system for organizing and managing your studying, assignments and coursework.
20. Motivational Quotes: A little motivation can help refocus and boost your productivity, leaving no room for procrastination.
21. Strides: Strides keeps you on track by creating beautiful charts, tracking habits and providing flexible reminders to help you achieve your goal.
22. Moleskine Notebook: Moleskine notebooks are a stylish way to clear your head or journal your thoughts, just like literary legends Oscar Wilde and Ernest Hemingway.
23. Use the buddy system: Find a classmate who can help you meet a goal as a team. For example, dedicate a specific time for when you both complete an assignment together.
24. Planner and pen: Use an old-fashioned planner and pen to create to-do lists and deadlines. Crossing off tasks with a pen creates a feeling of accomplishment.
25. The word "no:" The word "no" is powerful! Don't be afraid to use it when you're tempted to hang out with friends instead of studying or doing homework