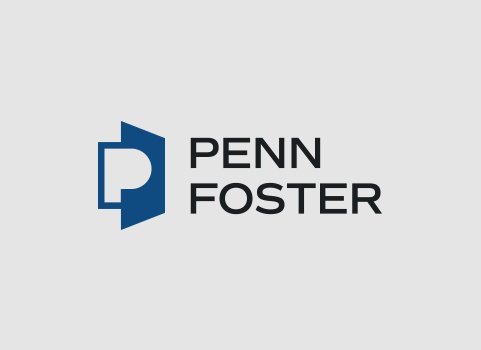 Design and Creative Services
Student Stories
Wedding Planner Graduate Grows Her Business
Carly Okoth knew a career diploma would give her a leg up in the wedding planning industry. Since graduating from Penn Foster, she's been growing her business and using the skills she learned in her online course to help make a name for herself.
Carly's journey to becoming a wedding planner.
Carly Okoth is also an employee at Penn Foster.
No stranger to the hospitality industry, Carly Okoth began working for Patchwork Planning in 2017. When her then boss decided to take her talents in another direction, Carly took over the business. With a drive to grow her new business and the need for more business skills, she enrolled in Penn Foster's online ABC® Wedding Planner program. Having a full-time job and working to expand her new career, Carly knew an online program was just what she needed.
"I didn't have time to be in person," she said. "The biggest thing was the time and being able to be self-paced. I would hop on and do an exam or two after work."
Carly completed the program in about four months, graduating in 2019. The program helped Carly launch her business. She said the lessons helped her learn a lot about etiquette, the different types of catering options available for couples, pricing, and how to make an event special.
"[The program] helped me, overall, get more knowledge about the wedding industry and how to plan a wedding beginning to end," said Carly.
Now, Carly has rebranded her business and is growing her clientele. Willow Planning, a wedding and event coordinating service located in Northeastern Pennsylvania, has seen a boost in inquiries. Carly said the program helped her start the business side of her company, which now has a new logo and website.
In 2020, Carly coordinated eight weddings. This year, her company is tackling over 20. She credits social media, referrals, and her career diploma with the success her business has seen so far. Carly believes being ABC® certified has also helped with that success.
"When I tell brides I'm ABC® certified and I've taken this diploma program they like to see that," said Carly. "Yes, I have the experience, but I have the knowledge and went through a program that taught me these skills."
Now, Carly has seen a shift in the wedding industry. While trends in general are always changing, the pandemic has couples rethinking their big day. She's been working with clients who are now hosting "minimonies" and "micro weddings," going bigger on decor and florals since the guest list has been trimmed.
She believes these unprecedented times have brought people closer together.
"At the end of the day people are going to be in love and get married no matter what," said Carly.
In a profession that's expected to grow faster than average, Carly said it's important to work hard and make connections while working alongside other vendors. She's especially thankful that clients are trusting vendors more and trusting her with helping their vision come to life.
As for those interested in breaking into the wedding planning field, Carly believes an education is an important first step.
"Get the experience and go through the diploma program… Get a certification," she said. "I love having the ABC® certification. Definitely get that under your belt, too."
Love what you do
Penn Foster's online wedding planner program offers self-paced, flexible ways to learn. Our admissions specialists are here to help answer your questions. Call us at 1-800-275-4410 to get started.