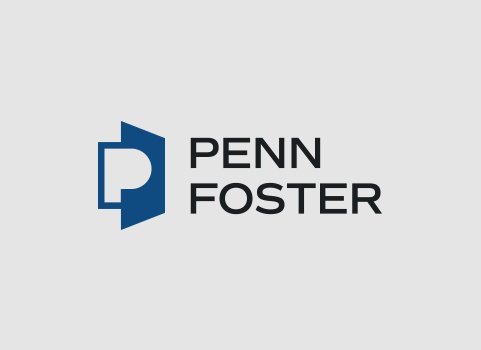 Online Learning
What to Do When You Need Study Help
You're an independent online student. You know what works for you and what doesn't when it comes to studying. But sometimes, you can get stuck on a problem you just can't figure out. Before you lose motivation or decide you'll just never understand the subject you're having problems with, check out these easy to use resources.
Study Tips for When You Get Stuck
You're an independent person who likes to learn in your own way, on your own time. You have certain methods you rely on to take notes, prepare for an exam, and write an essay. They've always worked well for you, so why fix something that isn't broken? But then, you move on to a class that you just don't get. Your usual note taking and studying habits aren't cutting it for this particular subject and you need help. What do you do?
When you're not used to asking for help, or even needing help, figuring out what to do so you can get back on track can seem like a lot of effort. Before you decide that maybe online learning isn't for you after all, check out these easy to use resources and ideas for getting help so you can stress less and keep moving forward.
Realize that it's okay to ask for help.
If you've always been able to figure things out on your own, having to ask for help can feel almost like a failure. the first thing you have to know is that it's okay to ask for help. In fact, asking for help can even improve how much you learn.
In a study conducted by Saint Louis University in 2016, researchers looked at 414 students in a science class. Those who asked instructors for help were more likely to get better grades, but not many students took advantage of office hours or study sessions. Not asking for help doesn't make you smarter or a better student; developing the habit of reaching out when you don't understand something can, though.
Instead of feeling like you should power through a lesson or paper on a topic you just aren't getting, remind yourself it's okay and even beneficial to ask for help from teachers, teaching assistants, and your peers.
If you're still uncomfortable asking for help and think that you'll eventually figure things out on your own, use the five minute rule. If you're stuck on a question or subject for more than five minutes without making progress, it's time to ask for help.
Use every resource available to you.
Your school and your instructors are here to help you. That's their job and it's one they love doing! Helping you learn is the number one priority and besides being available to answer questions, they've developed resources to help you get the most out of your education. Here's a few things you can use to help you do your best on your next exam or paper.
The Writer's Block. This is a resource available online 24/7 to help you with everything from outlining a paper, doing proper research, and citing your sources, to helping you improve your grammar and writing style.
Penn Foster Learning Resources: Study Skills and Strategies. This part of the Penn Foster virtual library is dedicated to tips and tricks you can use to improve your study habits. You can get help with setting up a study schedule, study tips for acing exams and quizzes, and more.
The Math Center. If you need help with math courses, this is the place to go! You can get help in several different types of math and feel more confident tackling your next exam.
The Learning Resource Center. Not quite sure where you need help? The homepage for the learning resources in the virtual library is the perfect place to start. You can also learn how to use your student portal, google, and the message center to ask and find the answers you need.
The Student Success and Career Fair. Want advice on being successful in your studies, such as learning the basic skills to navigate being an online student like a pro, or finding out who's here to support you? Don't miss the 2019 Student Success and Career Fair, happening on a computer near you starting April 15th. Don't forget to register for the webinars you're interested in so you don't miss a thing!
Reach out to your teachers and teaching assistants.
Sometimes, talking through a problem you don't understand is the best way to figure it out and learn what to do for next time. Your instructors and education team are here help you learn. If you're stuck, call in to the school to get help. You can also email or chat directly through your student portal. Not sure how? They've made a tutorial to help with that, too!
Take advantage of the benefits of being an online student.
Using your resources and learning to ask for help can make a positive impact on your grades and your self-confidence. But sometimes, even when you do get help, it can take a bit longer to fully understand what you're studying. You might not be ready to take the next exam or submit that paper yet, and that's okay!
When you're an online student with Penn Foster, one of the biggest perks is that it's at your own pace. Not everyone learns at the same speed or in the same style, so being able to tackle subjects in the way that's best for you is a plus.
Struggling with a science course? Take extra time to read and reread your study guides. Not sure about submitting your project? Set it aside for a few days and come back with a fresh outlook. However and whenever you learn, Penn Foster is here for you.