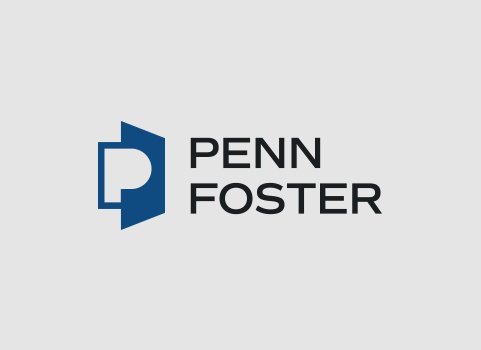 Why Vet Techs Should Earn a Bachelor's Degree
The next step in your veterinary career.
Working with animals is what you're meant to do. You've been interested in helping our furry friends live their best lives for a while and you've worked hard to get started on your career in veterinary medicine. Whether you're currently in the middle of your Veterinary Technician Associate Degree, or you've passed the Veterinary Technician National Exam (VTNE) and you're working as a licensed tech, you're looking toward the future. What's the next step in your career? It could be furthering your education in the field with a Bachelor of Applied Science in Veterinary Technology. Here's three reasons earning your bachelor's degree as a veterinary technician can prepare you to be the best vet technician you can be!
Gain a deeper understanding of animal medicine.
What you've learned in your associate's degree and on the job could fill a few dozen textbooks! From terminology to anatomy and physiology, you've absorbed so much knowledge that you might feel like there's not much room for more. But with science and technology developing more rapidly each year, there's always something new to learn, especially in medicine. Furthering your education in veterinary technology can take your understanding of animal health and behavior to the next level.
In the Veterinary Technology Bachelor of Applied Science Degree Program, you'll take what you already know and build on your foundational knowledge with in-depth courses from Advanced Pharmacology and Preventative Healthcare to Integrative Medicine for Animals. The more you know, the more you'll understand about helping patients and their humans.
Give your resume a boost in a competitive field.
With more and more people becoming pet parents, adding a second or third animal to their home, the need for trained veterinary technicians is projected to grow 20% in the coming years. People want to pursue careers in stable industries and veterinary medicine is constantly growing. With growing opportunity, being at the top of your game can really help you take the next step toward finding a job in the clinic you want. You need to stand out from the pile of resumes on the practice manager's desk and one way to do that is strengthen your resume with higher education.
With many veterinary technicians holding associate degrees in the field, and licensing becoming a requirement to practice in more states, many techs who apply to open positions start on the same level. While job experience and performance can definitely influence hiring decisions for practice managers, having a Bachelor's in Veterinary Technology shows that you're willing to keep learning, work hard, and stay up-to-date with industry advances.
Prepare for the opportunity to accelerate your career.
As a graduate of an AVMA-accredited Vet Technology Bachelor of Applied Science Degree, you'll have the opportunity to pursue more than entry-level positions in veterinary medicine. With more specialized coursework, like emergency care and animal surgical nursing, you can take the first steps toward being an invaluable member of the team. Whether you want to be more involved in surgery and patient care, or you feel you're best suited to a leadership position such as becoming a practice manager, the material covered in the online bachelor's program can help you learn the skills to get you there.
Make an impact in veterinary medicine with Penn Foster.
If you've considered making a career helping animals and their humans, you're dedicated to learning everything you can. If you've just started mapping out your career path and think earning your Bachelor of Applied Science is the next step, make sure you reach out to an Admissions Specialist at 1.888.427.6500 to get started! As a completion program, Penn Foster's online Veterinary Technology Bachelor of Applied Science can help you grow the knowledge you learned in your associate degree to help you prepare to be the best veterinary tech you can be.