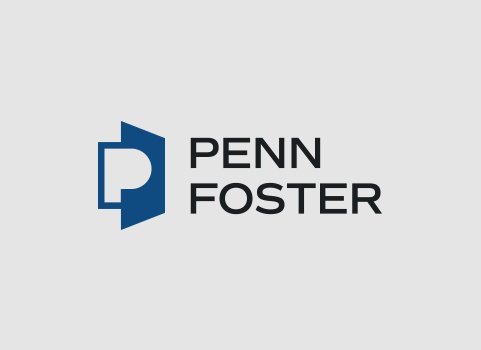 Computers
Will Learning About 3D Printing Help My Career in Manufacturing
Wondering if learning about 3D printing will help your manufacturing career? Stop wondering. The answer is yes. Here's why.
3D printing, also known as additive manufacturing, is revolutionizing the manufacturing industry. From prototypes to small lots of production parts, more items are being printed layer by layer than ever before.
What does this mean for someone who wants to get or advance a career in manufacturing? It means you can't ignore this up-and-coming technology. Learning about 3D printing and how it's changing the industry will make you a more attractive job candidate and a more valuable employee.
What is additive manufacturing?
Additive manufacturing is a method of creating items by adding layers of material on top of one another. A material (plastic, metal, etc.) is extruded from the printer, piling up layer after layer to create a fully formed three-dimensional object. Because the item is printed, rather than carved out or pressed, you can achieve highly detailed designs with limited finishing work.
Items are built based on Computer Aided Design software. You create a CAD sketch, the printer reads the design, then it builds the object layer by layer.
Plastic and metal printing has been around for awhile, but new materials are being introduced all the time including ceramics, wood, cement and even human cells!
Where did 3D printing come from?
Although 3D printing has become a buzzword in recent years, it has actually been around for decades.
The earliest patent application for 3D printing technology was submitted by Dr. Kodama of Japan in 1980. At the time it was known as rapid prototyping because that's what the technology was used for.
Dr. Kodama didn't put in the right paperwork, and so Charles Hull got the first patent in 1983 for his stereolithography apparatus, or 3D printer, using plastic polymers that respond to light.
Since then, different styles of 3D printing have been introduced to fulfill different needs.
Fused Deposition Modeling or FDM uses thermoplastic material to build models that can be machined or used as patterns. It is now the most common form of 3D printing in the world.
Multi-jet modeling or MJM works a lot like an inkjet printer to print onto a build plate. MJM prints in greater detail than any other technology.
3DP rapidly creates parts, tools or prototypes within a powder or plaster-based material. It can print in multiple colors using metals, polymers, composites and even ceramics.
These days, you can pick up a 3D printer at your local technology shop and print your own parts or toys at home.
The ones used in manufacturing operate on similar principles. However, they work more quickly and at a larger scale. This enables companies to manufacture items that would have been much more difficult or costly with traditional forging or subtractive manufacturing methods.
In 2017, McKinsey & Company called additive manufacturing a long-term game changer for manufacturers. They believe that the overall economic impact of additive manufacturing could reach $250 billion by 2025.
Manufacturers themselves agree, 70% of respondent sin the Sculpteo State of 3D printing survey said they increased their investment in 3D printing in 2017. In 2016 only 49% had increased their investment.
How is 3D printing affecting the manufacturing industry?
Almost every sector of the manufacturing industry is using additive manufacturing, but it's recently gained momentum in three key areas: Automotive, Aerospace, and Industrial.
Additive manufacturing is changing the game for automotive manufacturers around the world. Since 2017, the industry has increased spending on additive manufacturing by $370 million, reports industry analyst firm SmarTech. Overall spending is expected to top $12 billion annually by 2028. Industry experts are calling 3D printing a "game-changer" for the automotive manufacturing industry.
The Aerospace manufacturing industry first embraced 3D printing as a way to create prototype parts. In recent years, additive manufacturing has taken on new dimensions for aerospace. Last year, GE developed an airplane engine that was made of about 33% 3D printed parts. Meanwhile NASA is using additive manufacturing to create parts for their rockets.
In industrial manufacturing, additive manufacturing has been used for years to design and rapidly create prototypes. More recently, low-volume production runs have become less expensive and easier to execute thanks to 3D printing. Most experts think that additive manufacturing will continue to spread throughout the manufacturing industry.
Additive manufacturing is widening the skills gap
Like many industries, the manufacturing industry is experiencing a skills gap. While there are people in search of jobs, many of them don't have the skills to meet the demands of the industry.
While the movement toward 3D printing means that items can be produced more efficiently, skilled workers are still required to keep everything running.
According to a survey by PwC about 45% of manufacturers say lack of current expertise or difficulty recruiting talent are keeping them from fully embracing 3D printing's potential.
In response, manufacturers are finding ways to retrain their existing workforce to meet the new requirements of their jobs. AutoCAD skills and general technology skills are a large part of that training.
How to keep up with changes in additive manufacturing
If you've been working in the manufacturing industry for a while, you've probably seen firsthand that 3D Printing is changing operations, your employer may even have given you opportunities to grow and expand your skills.
But you don't have to wait for your employer to take action.
If you want to make yourself as valuable as possible in this new manufacturing landscape, you need to get to know the technology. One accessible way to start is by learning AutoCAD.
3D design programs are becoming more important than ever - especially since the designs you create can translate directly into the real world. Knowing how to use these programs means you can translate ideas into manufactured items.
An Online AutoCAD training certificate is a great place to start. Develop your AutoCAD skills and gain the knowledge to build something amazing.