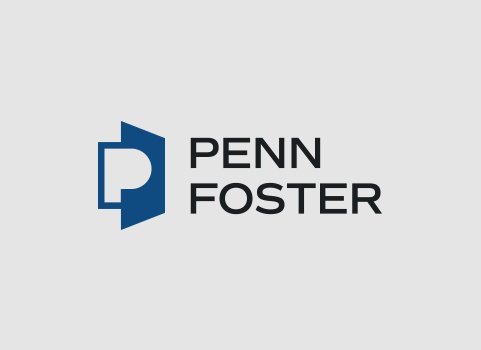 Veterinary
Working With Animals When Medicine Isn't Your Thing
Instead of being the one who actually sets broken bones and treats Fido's sour stomach, you can help the veterinarians focus on their patients by handling leadership and administrative tasks as the Veterinary Practice Manager. You'll get to help keep animals healthy, but you'll do it without getting your hands (quite so) dirty. To get the most out of this growing career field, you'll want to start working toward a veterinary practice management certificate as soon as possible.
Many animal lovers have been interested in a career as a veterinarian but may have been deterred by the medical side of the job. There are other career paths where you can work with animals full time without requiring you to have to be comfortable with blood, administering vaccinations, or vomit. As a veterinary practice manager, you can work with animals and make a difference in a vital, administrative capacity!
Through providing leadership and organization, you'll assist the veterinarians, veterinary technicians, and other practice staff in doing their daily tasks, ensuring every patient gets the best care possible! To get the most out of this growing career field, you'll want to start working toward a veterinary practice management certificate as soon as possible.
What does a vet practice manager do?
As a veterinary practice manager, your job will be making sure that the clinic (or veterinary hospital or practice) runs smoothly. By handling administrative tasks and daily business operations, you'll free up the veterinarians to focus on caring for their patients. That means the veterinarians are less stressed, the animals get better care, and you can sleep easy at night knowing you've made a difference in the lives of pets and their loving families.
Depending on the size of the clinic, your duties could include managing staff, scheduling, inventory, bookkeeping, payroll administration, budgeting, updating medical records, interacting with clients and setting policies and procedures. In a small clinic, you may be directly responsible for all of these tasks. In a larger clinic or hospital, you may manage multiple direct reports who handle day-to-day tasks while you focus on the big picture.
Your overall goal is to help everyone work as a team to provide quality care. Your role will be one part business manager and one part personnel manager. Some days you might be talking directly to patient families. Other days you'll be elbow-deep in paperwork. The great thing is, no two days will be the same. There's always a new challenge on the horizon.
To be a successful veterinary practice manager you'll need a working knowledge of best practices for business, strong communication skills, and the ability to lead teams. You'll also need to really like animals because you're going to spend most of your day surrounded by them. How cool is that?
How do I become a vet practice manager?
Many veterinary practice managers have experience in leadership roles or have completed equivalent training. Not all VPM's have certification. In fact, you'll need to work in the field for a least a couple of years before you're qualified to apply for the certification exam.
To apply for certification from the Veterinary Hospital Managers Association, you'll need at least three years of experience as a practice manager, 18 college semester hours in management, 48 hours of continuing education on management, and four letters of recommendation.
While you're working on gaining that experience, make the most of your time by taking a course that's recognized as qualified formal education for the Certified Veterinary Practice Manager program.
Look for a course that covers all of the essentials you'll need to know to pass the CVPM test and prepare for a successful career. These include basic accounting, management principles, marketing, business ethics, human resource management, and the specific laws and requirements governing veterinary practices.
Not only will you need to understand these subject areas, you'll need to know how they should be applied within a veterinary practice. Penn Foster's Vet Practice Manager Certificate covers all of these topics and more. It includes 19 credit hours, which count toward the hours required for earning a CVPM.
Once you've met all the qualifications, you can apply to take the CVPM exam. The exam covers human resources, laws and ethics, marketing, finance, and practice organization topics relevant to running a veterinary practice.
Becoming a CVPM will help you stand out from others in the field. It proves to both the veterinary practice and yourself that you have what it takes to fill the role and it opens up your job prospects.
What are my job prospects as a veterinary practice manager
Veterinary clinics of all sizes need veterinary practice managers to coordinate day-to-day operations. You can work in your local veterinary clinic to support the care of pets or in large animal practices to support the care of livestock like horses, cows, sheep and pigs. Emergency clinics, animal hospitals and veterinary laboratories all need practice managers so the veterinarians can focus on patient care.
According to Payscale, a company that uses large-scale data to find average pay rates for all kinds of jobs, Veterinary Practice Managers generally make between $33,800 and $63,681 per year. Where you fall on this scale depends on your level of experience, the region of the country where you're working, and whether or not you've achieved CVPM.
The market for all workers in the veterinary field from veterinary technicians through to Veterinarians is expected to grow 19-20% by 2026. That's much faster than most occupations in the United States according to the Bureau of Labor Statistics.
Your skill set is a portable one. You can live almost anywhere in the country and find veterinary clinics, hospitals, and practices in need of qualified managers to coordinate operations. Many veterinary practice managers make a career out of it. Others use VPM as a starting point on their path to an administrative role supporting care of human patients in a medical office, dental office, or hospital.
Ready to get started?
Start on the path towards a new career working with animals with Penn Foster's Vet Practice Manager Courses!
Our affordable all-inclusive program can help you prepare for a career in vet practice management through mobile-friendly classes, on-demand learning and personalized goal tracking. The undergraduate Veterinary Practice Management Certificate is accredited and licensed under the Arizona State Board for Private Postsecondary Education. To learn more about becoming a practice manager, or to get started today, reach out to our dedicated Admissions Specialists today at 1-888-427-6500!