Earn Your Business Management Bachelor's Degree Online
Learn business essentials - from developing marketing strategies to managing products to understanding economics - with our affordable, online Bachelor's Degree in Business Management program. Set your study schedule and work at your own pace as you earn your Bachelor's Degree.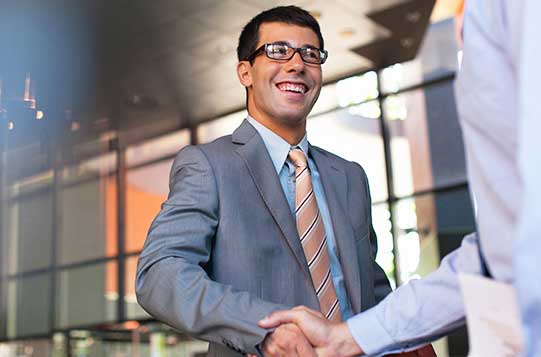 Why Earn a Bachelor's Degree in Business Management?
Our Business Management Bachelor's Degree program offers foundational concepts used on a daily basis in entry-level management positions. Learn skills such as marketing, human resources, and finance that are transferrable across various industries.​ Study on your own schedule at a price that fits your budget, paying up to $79 a credit.​ With Penn Foster College, your goal of earning college credits and a full degree is within reach. View our Business Management Curriculum page for all course information.
Why Choose Penn Foster College?

Affordable Tuition
At up to $79 per credit, and 3 easy payment plans to choose from, we can help you fit college into your budget.

On-Demand Learning
No set class schedules so you set the pace and study when you can. Access instructors through text, phone, and email, or chat with fellow classmates online.

Preparation for In-Demand Careers
You can gain the knowledge, skills, and credentials to move toward success along a new or existing career path.

Mobile-Friendly Flexibility
Our 24/7, on-demand learning platform is easy to use – at home or on the go – and you decide when to start and take your classes.

Personalized Goal-Tracking
With our progress-tracking and goal-setting tools, you can customize your study and exam schedule to help meet your personal learning targets.

All-Inclusive Program
Your tuition includes access to instructors, all your learning materials, and unlimited career support.
Business Management Degree Courses
Your Business Management courses include basic business operations, interpreting and presenting business data, understanding corporate and global environments, economics, and more - all designed to help you succeed in a management role in almost any industry. See this
sample lesson
for what to expect!
Cost of Business Management Degree
With our flexible, affordable payment options - including our pay-as-you-go, zero interest plans - you can get started on your Bachelor's Degree in Business Management online today.
Get ready for an exciting career with Penn Foster's online Business Management Bachelor's degree program. You'll take the first step toward building a foundation for success with coursework essential to the day to day work you can expect in a variety of positions. Courses like Principles of Management, Economics, and Organizational Behavior can help you join the 82% of Penn Foster graduates whose lives have improved since finishing their degree. With our alumni working for large corporations such as Rutgers University and The Hershey Company, you can be sure our online Business Management Bachelor's degree can give you the tools you need to start a rewarding, entry-level career in a variety of environments.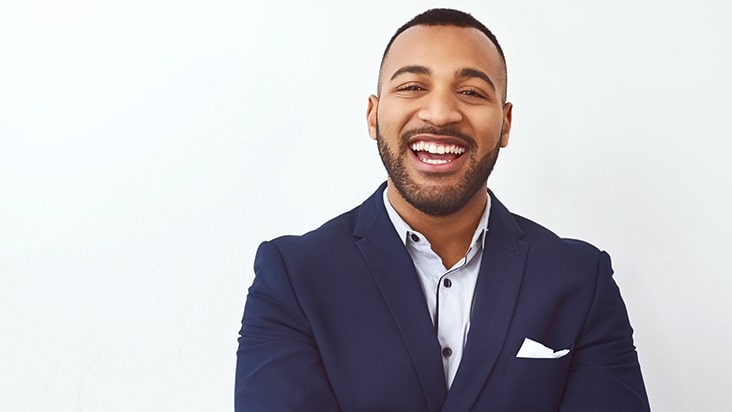 Business Management Bachelor's Degree
Q. Where can I work with a bachelor's degree in business management?
A. Graduates with a business management bachelor's degree can find rewarding work in a variety of industries and settings, from retail to manufacturing. In any business, those with a business management degree can find entry-level positions in marketing, finance, and even human resources, among others. With a degree in business management, there's also opportunity for growth. Paired with some experience, you can take your career to several different industries and roles, depending on your goals. You can even learn to start your own business online.
Q. Is a bachelor's degree worth it?
A. Furthering your education with a bachelor's degree in any field can positively affect the open positions you're qualified to apply for, as well as increasing your earning potential. On average, someone with a bachelor's degree in business can earn up to $17,000 more than with an associate degree, while someone with an associate degree earns over $6,000 more than someone with only a high school diploma.¹
Q. What is the average salary for someone with a bachelor's in business management?
A. Generally, the higher the level of education you achieve the higher your earning potential can go. Standard salary can vary based on experience, the company you work for, or the area you live in, but a graduate with a bachelor's in business management can earn a national average of $64,000 per year.¹
Q. How long does it take to earn a B.S. in business management?
A. An online business management degree with Penn Foster College is self-paced, with no set start dates or deadlines. However, on average, most students complete the bachelor's degree in a period of four years.
Q. Why should I study business management?
A. Business management skills are relevant to most industries and positions, whether you're working in a creative role, a hospitality role, or something entirely different. From leadership skills to general education courses, those studying the subject can be considered well-rounded job applicants.
Q. Do credits from the associate degree transfer to the bachelor's of business management degree?
A. Yes, they can! If you complete your Penn Foster online business management associate degree and want to further your education with a bachelor's, your completed coursework can be evaluated into the Penn Foster College eight-semester degree program so you don't need to repeat any classes.