Train online to become a retail supervisor
Build the skills to help you grow your career in the retail industry by learning the leadership and management skills you need to become a retail supervisor. In our online training program, you will learn about customer service, inventory management, and common management skills relevant to first-line supervisor training — on your own time, at your own pace, and at an affordable price.
Why become a retail supervisor?
With over 411,000 job openings projected in the coming years, and with no college degree required to break into this field, now is a great time to begin your retail management training.¹

Never worked in retail before? Our program is designed to help you gain the knowledge and skills required for first-line supervisor positions and allows for hands-on experience through the completion of optional work experience.² If you've worked in retail before, our program can help you learn the management fundamentals used by retail managers — and for those with prior supervisor training looking to change careers, our training program teaches key retail fundamentals.
Why Choose Penn Foster Career School?

On-Demand Learning
Do not wait for a class to start — you decide when to begin with our on-demand learning platform.

Your Coach
You will be assigned a Success Coach who will help you be successful and tap into any resources you need like instructors, teaching assistants or online help options.

Mobile Friendly
Take our Retail Supervisor program with you wherever you go. Our custom-designed student learning platform is easy to use at-home, or on-the-go.

Personalized Goal-Tracking
With our progress-tracking and goal-setting tools, you can customize your study and exam schedule to help meet your personal goals.

Our Experience
With 58,000 + graduates in 2019 from our accredited high school, career school, and college, you're in good hands!

Connect with Other Students
Connect in real-time with your peers in your career area in our discussion boards.
New Learning Platform with Easy-to-Use Exercises and Flash Cards
With interactive, mobile-friendly courses, progress-tracking and goal setting tools, and personal coaches to help you succeed, the Penn Foster Experience (PFx) is an online learning experience like no other. Connect with peers and faculty in real-time through our discussion boards, and use our built-in self-checks and interactive flashcards to review what you've learned before taking your exams.
Retail Supervisor Course Details
Our Retail Supervisor courses cover topics designed to help students obtain a solid understanding of basic retail concepts, as well as the leadership and management training needed to be a first-line supervisor, assistant manager, floor manager, and more in key retail areas such as general merchandise, specialty retail, and convenience retail operations.
Tuition
With flexible, affordable payment options, you can get started on your retail supervisor training today. Plus, your tuition includes the National Restaurant Association (NRA) ServSafe Food Handler online training course and certification exam - required for anyone working in a retail environment that requires food handling.
Penn Foster is an accredited school that allows you to study at your own pace and without having to put an extreme dent in your pocket. Penn Foster works with you financially while assisting in promoting your career.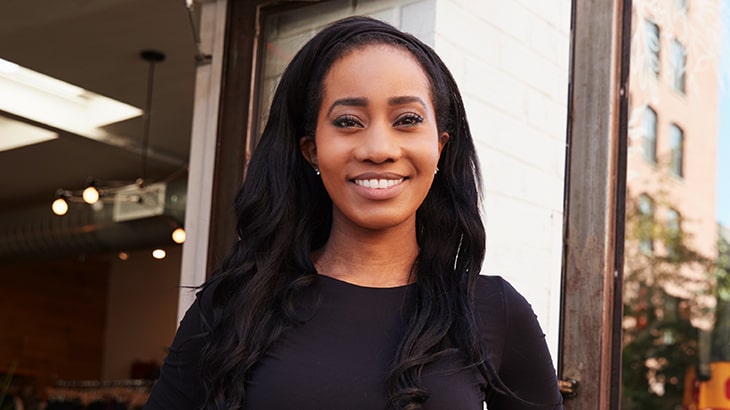 Ready To Enroll?
Get started today on your path towards an exciting career as a first-line supervisor with Penn Foster Career School's accredited, online Retail Supervisor classes.
Enroll Now
Hundreds of leading employers and workforce organizations partner with Penn Foster to attract, develop, and retain talent for today's in-demand middle skilled occupations.