Pursue Your Passion for Technology as an Electronics Technician
Join the fast-paced exciting technology field today! Electronics technicians help to install, repair, maintain, or even sell hi-tech electronic equipment. In this online program, you can take the first steps to prepare for a variety of electronic technician jobs — all from the comfort of your own home and at a pace that's right for you. The Penn Foster Career School online Electronics Technician training program is also recognized by the Electronics Technicians Association International (ETA-I).
Prepare for Electronics Technician Certifications
Graduating from the Electronics Technician training program can help you prepare for the Student Electronics Technician (SET) and the Associate Electronics Technician (CETa) certification through the Electronics Technicians Association International (ETA-I).
Why Choose Penn Foster Career School?

Start and Study When You Want
Learn at home or on the go through our custom-designed, mobile-friendly student portal, available 24/7.

Dedicated Success Coaches
You're guided by Certified Instructors, Success Coaches, Teaching Assistants, and Student Support Staff - all working to help you succeed.

Curriculum for Success
Get the skills and knowledge you need to help you prepare for a career as an Electronics Technician.

Set Your Goals and Pace
Customize your study and exam schedule with progress-tracking and goal-setting tools that keep you moving forward.​

Proven Reputation
With 44,000 graduates in 2017 from our regionally and nationally accredited High School and Career School and nationally accredited College, you're in good hands!

Connect with Other Students
Connect in real-time with other Electronics Technician students as part of the Penn Foster Community.
Why Become a Electronics Technician?
Technology is constantly changing - get the skills and knowledge to help you keep up with this fast-paced field! Electronics technicians can work in a variety of areas, including repairing computers, copiers, fax machines, and entertainment systems, fixing electronic circuits and automated equipment, working as a broadcast engineer, and more! In 2016, the average annual pay for electronics technicians was $55,920.¹
A Customized Learning Experience
With mobile-friendly coursework, progress-tracking and goal-setting tools, virtual simulations, informative videos, and personal coaches to help you succeed, the Penn Foster Experience (PFx) is online learning like no other.
Electronics Technician Course Details
In the Penn Foster Career School Electronics Technician online program, you'll cover topics such as the tools of the trade, like different types of electronic circuits: amplifiers, oscillators, and power supplies, resonant circuits, electronic sensors, and audio and RF circuits, how to repair or replace defective parts, such as motors, fuses, or gaskets, how to reassemble and test equipment after repairs, and more!
Tuition
With flexible, affordable payment options, you can get started on your Electronics Technician training online today.
Penn Foster made my goal easily attainable while working a full-time job. I've always been a "Tech Freak" and love to know what makes the world go round. Now I have the credentials to find employment in the career field of "endless opportunities." Thanks to the wonderful staff at Penn Foster, I will further my education here, because "I will never become too old to learn" :) Getting an education in my remote location was simply awesome. They sent all the courses and parts to me overseas. They even sent a digital training suitcase for building/running/troubleshooting circuit experiments.

This is an excellent way to either learn the basics or refresh your skills in electronics at your pace. Textbooks are easy to understand and the skill kits really made the experience well worth it! This is not the first program I have taken with Penn Foster. I have been enrolled in career diploma and degree programs since 1996. Great credentials.

The Electronics Technician Program allowed me to complete my basic qualifications as an Instrument & Control Technician with my employer. This program is very beneficial to any job involving electronics, covering basic electronics to the intermediate level. My experience with Penn Foster has been very educational, and I look forward to another opportunity with this institution.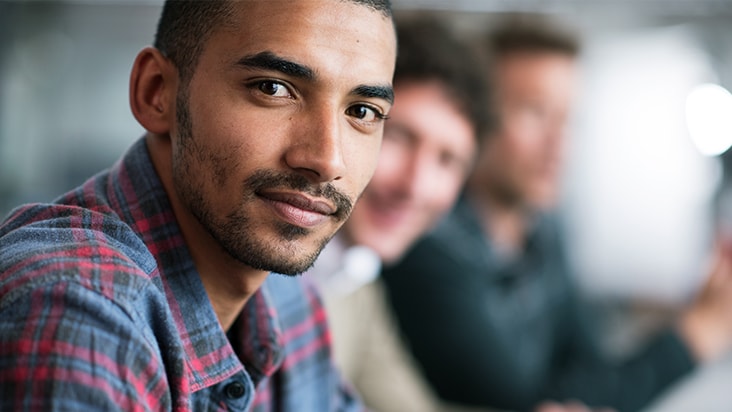 Ready To Enroll?
Get started today on your exciting path as a Electronics Technician with Penn Foster Career School's accredited, online program.
Enroll Now
Hundreds of leading employers and workforce organizations partner with Penn Foster to attract, develop, and retain talent for today's in-demand middle skilled occupations.