Pursue Your Dream Career by Learning How to Run a Small Business
Penn Foster Career School can help you take the first step toward a entrepreneurial job as a small business manager. The program will teach you how to find the right sources to finance your business, market your products or service, and write an effective business plan. Follow your career goals and make school work for you — train at home or on-the-go at a pace that's right for you.
Why Learn How to Start Your Small Business?
Starting your own business is a dream that many share. Imagine the flexibility and freedom of being your own boss. With training from Penn Foster Career School, you can take the first step towards making this dream a reality. Learn how to independently run your business, and prepare for job responsibilities that include market research, financing and budgets, and maintaining business records. There are a lot of areas where you can start your own business, including the service sector, for-profit and non-profit organizations, or wherever you have an interest.
Why Choose Penn Foster Career School?

Start and Study When You Want
Learn at home or on the go through our custom-designed, mobile-friendly student portal, available 24/7.

Dedicated Success Coaches
You're guided by Certified Instructors, Success Coaches, Teaching Assistants, and Student Support Staff - all working to help you succeed.

Curriculum for Success
Get the skills and knowledge you need to help you prepare to manage a small business.​

Set Your Goals and Pace
Customize your study and exam schedule with progress-tracking and goal-setting tools that keep you moving forward.​

Proven Reputation
With 44,000 graduates in 2017 from our regionally and nationally accredited High School and Career School and nationally accredited College, you're in good hands!

Connect with Other Students
Connect in real-time with other Small Business Management students in the Penn Foster Community.
A Customized Learning Experience
With mobile-friendly coursework, progress-tracking and goal-setting tools, virtual simulations, informative videos, and personal coaches to help you succeed, the Penn Foster Experience (PFx) is online learning like no other.
Small Business Management Course Details
In our small business management online courses, you'll cover topics such as, developing business contacts and successful networking, writing business plans, financing, and preparing budgets, and learning about legal requirements and resources. In this program, you will even write your very own business plan that you can put into action upon graduation!
Tuition
With flexible, affordable payment options, you can get started on your Small Business Management training online today.
I would recommend Penn Foster to a friend because it puts you in control of your education. You can earn a degree on your own time, it is affordable, and it is a flexible more relaxed educational option.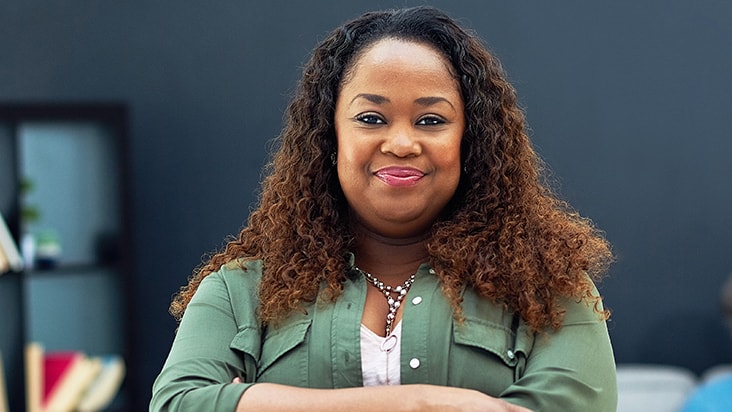 Ready To Enroll?
Get started today on your path towards managing your own small business with Penn Foster Career School's accredited, online program.
Enroll Now
Hundreds of leading employers and workforce organizations partner with Penn Foster to attract, develop, and retain talent for today's in-demand middle skilled occupations.