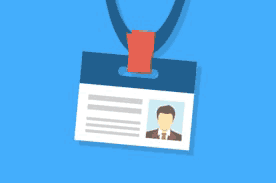 Retail is a constantly growing field. It's also an industry in which open positions are regularly available; according to the Bureau of Labor and Statistics, 411,000 job openings are projected in the coming years. Have you been considering a career move to the retail industry? Or, are you currently working in a retail store or cafe but are looking to get promoted? If this sounds like you, check out this information on what exactly a retail supervisor does to help you determine if this is the right career move for you!
What does a retail supervisor do?
A retail supervisor is usually on the "front-lines" of a store or restaurant. That means they're responsible for the day-to-day operations of the business - whether it's making sure everything runs smoothly on the front line, making sure staff are aware of their responsibilities for the day, and even helping the customers themselves. Depending on the type of retail business, the supervisor's duties may also include tasks such as personnel work, filling out weekly order forms and placing the orders, and carrying out the sales or brand strategies of the management. As a retail supervisor, you could also be responsible for opening or closing the store for the day and completing all the necessary paperwork that requires.
Should I become a retail supervisor?
Retail supervisors are friendly and customer-oriented. They're also leaders and take-charge individuals. If you're someone who enjoys working in a customer service-centric field, this may be the career for you! Becoming a retail supervisor is also a great step in moving toward upper management if you already work in the retail industry and can give you an opportunity to display leadership skills, as well as a level of responsibility that isn't always necessary in regular employees. This may also be a great career move if you're looking for a challenging, flexible, often fast-paced work environment.
How do I become a retail supervisor?
If you've decided that becoming a retail supervisor is the right fit for you, there are a few things to consider. If you're already working in retail as an associate, you will want to have a proven track record of exemplary work. This could mean demonstrating the ability to be a quick learner and being eager to help your coworkers and current supervisors. Getting promoted within this field can also take time. You'll often have to have been an employee for some minimum number of months or have prior experience as a supervisor. After that, you might take part in a training course to make sure you are knowledgeable in several different aspects of business and management. You can also enroll in a Retail Supervisor training program to learn the ins and outs of being a supervisor. Enrolling into a program is an especially good idea if you have little or no retail experience. A good program will go over all basic retail concepts, as well as the leadership and management training needed to be a first-line supervisor in different retail areas such as clothing stores, coffee shops, and convenience stores. If you do have retail experience already, a worthwhile online retail supervisor program will refresh the basic concepts for you but also teach you the management and leadership skills you haven't had a chance to use yet.
If you're someone who is responsible, customer-oriented, and love a fast-paced work environment where no two days are the same, becoming a retail supervisor may be the right choice for you!