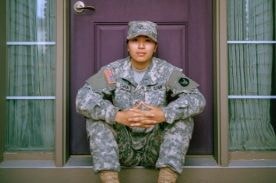 Do you need a diploma to join the military?
In order to join the United States Armed Forces, recruits need to meet basic standards for education, age, fitness, and more. While eligibility requirements can vary slightly based on the branch of the military you're interested in joining, one thing that is similar across most areas is the need for a legitimate high school diploma. Depending on other exam scores and eligibility, students can use an online high school diploma like Penn Foster's to enlist in the military as a Tier 1 recruit.
What is the difference in each tier?
The United States Military uses three tiers to categorize recruits based on education. They are
Tier I. Tier I recruits have at least a high school diploma or a minimum of 15 college credits. Tier I schools include traditional high schools, accredited private schools, and depending on the state you live in, some distance education high schools.

Tier II. Tier II recruits include those who've earned their GED, a correspondence diploma, or other level of education below a completed high school diploma. The Army typically accepts about 10% of Tier II recruits each year, while the Marines, for example, only accept 5% of Tier II enlistments.

Tier III. Tier III is a category that doesn't technically exist these days, but would include recruits who don't have a high school diploma, GED, or relevant education. The military almost never accepts Tier III enlistments.
What are the basic education requirements to enlist?
While some recruits have been accepted to the Armed Forces with GEDs or other high school equivalency exams, the process can be longer and only a small number are accepted each year. These generally fall under Tier II enlistments.
Again, Tier I enlistments, which make up 90% of those who join the armed services each year, are those who've graduated from a high school program or have at least 15 college credits under their belt. Most regionally accredited public high schools are considered Tier I.
Additionally, those interested in enlisting need to take the Armed Forces Vocational Aptitude Battery (ASVAB) no matter what type of education they have. Your score, along with your education, are used to determine whether or not you are qualified to enlist. The exam can also measure your aptitude for specialty positions within the different branches of the military.
How to enlist as a Tier I recruit with a Penn Foster High School Diploma.
Penn Foster High School graduates have enlisted as Tier I recruits in the Armed Forces before. When speaking with a recruiter, however, it's important to be specific about your education. If you ask, "Will an online diploma help me enlist," the initial response may be "no."
Not all online high school diplomas are created equal and, without more information, your recruiter may worry that your high school education wasn't complete or legitimate. Penn Foster High School is regionally accredited through the Middle States Commission and nationally accredited through the Distance Education Accrediting Commission (DEAC), as well as licensed in the State of Pennsylvania. These accreditations ensure your coursework meets the standards for high school programs across the country. Your Penn Foster High School diploma is legit!
But there are a few extra steps to enlist as a Tier I recruit with your Penn Foster education. Like all others interested in enlisting, you'll have to take the ASVAB, earning a score of at least 50 on the Armed Forces Qualifying Test. You'll also have to graduate! Once you have your diploma and have earned a qualifying score on the test, you'll be considered in Tier I for enlistment.
Take steps toward serving your country with a Military Friendly school.
Whether you're an adult learner who hasn't had the chance to finish their high school diploma or a traditional student who wants to reach your goals at a pace that works for you, Penn Foster's flexible, online high school can help you prepare for the next step. Besides being eligible for Tier I enlistment status as a Penn Foster graduate, you can be assured that you're attending a Military Friendly school! Check out our military resources and speak with an Admissions Specialist today to get started working toward your future in service at 1-888-427-6500!