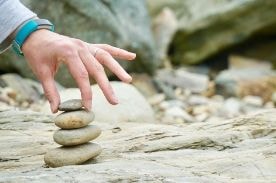 Working full time and taking online classes can feel like you're living two busy lives. Add a family to the mix, and your schedule is jam-packed with seemingly no free time. But when you're working on finishing or furthering your education with flexible, self-paced courses, it's possible to make your schedule work for you. Here are tricks and tips you can use to balance working full time with attending online school.
Planning how to balance work and school.
Balancing work and school can take some time to get used to, even when you're doing online classes. After a long day, signing in and studying or taking a test might be the last thing on your mind—but it's also something you know you need to get done. The best way to make sure you have the time and energy to reach your goals is to go in with a plan!
If you have a job where you work set hours, create an after hours schedule for your study time. Consider things like
How much free time do you have at home?
Are you a night person or can you focus more in the morning?
What other activities do you do and when?
What is your normal routine?
From there, think about how much time you can reasonably study and how much time you need for exams. Then, grab your favorite planner app or a physical planner — or both, if you're an overachiever — and start blocking out time for studying.
Schedule everything you can, from family time to daily household chores. It's even a good idea to pencil in time for self-care and relaxation! Then, make sure you follow your schedule as closely as possible. While it can be hard at first for those who prefer to procrastinate or do things as they come, once you develop a regular rhythm you'll be on your way to building strong study habits that allow you to balance everything on your plate.
If your work schedule varies based on business needs, you can still schedule your study time. Make sure you update your planner or calendar with your study, test-taking, and downtime hours whenever your new shift schedule comes out.
Get - and stay - organized!
The key to balancing your busy life is organization. If you know where to find the things you need and have a fully stocked study space, you won't have to waste valuable time digging for supplies. Interrupting your workflow to search for a pen or a highlighter can throw off your vibe, making it harder to get back to business.
Keep work and school separated.
When you're working, focus on the tasks you need to complete for your job. When you're in your study space, don't think about work! Keeping the two parts of your life separate will make it easier to balance your everyday life and allow you to concentrate on being as successful as possible in the moment.
Let your family and friends help out.
While you may be someone who wants to carry the world, no one can do everything alone! Working full time and completing your education is important to you, so the people in your life will want to help out where they can. Help them help you by
Letting your family or roommates know when you need quiet time to study.
Alternating who does certain household chores when you need to fit in some extra studying.
Involving them in creating your weekly schedule.
Family and friends can also be there for you when you need motivation or inspiration. Don't be afraid to share what you're doing. Your loved ones will cheer you on and push you to work toward the finish line.
Remember why you're taking online classes.
Whether you want to train for a new career, advance at your current job, or just earn a diploma or degree because you love learning, you chose online classes for a reason. What motivated you to get started now? What do you want from your courses? Remembering why you are pursuing education and what you're hoping to get out if it can help you stay on track even when balancing work and school starts to feel tough.
Penn Foster's online classes can help you prepare for the future you want.
With Penn Foster's online classes, from high school to college, you can start when you're ready and study when you have the time — no deadlines or due dates! If you think online school fits your needs, reach out to our expert admissions team at 1-888-427-6500 to get started today.