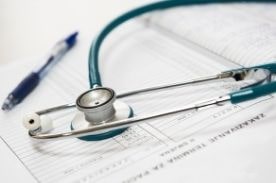 Careers in healthcare are expected to grow due to an aging population and more patients seeking regular care for chronic conditions or wellness checks. That means there's plenty of opportunity to find rewarding, in-demand jobs in the field. If you're interested in playing a vital role in healthcare but aren't someone who wants to work directly with patients, becoming an electronic medical records specialist could be the perfect career for you! Here's what you should know about electronic medical records, what records specialists do, and how to become certified.
What are electronic medical records or EMR?
Electronic medical records, often referred to as EMR, are digital versions of the paper charts in doctor's offices, clinics, hospitals, and anywhere that someone receives medical care. EMRs contain notes and information collected by the doctor or medical professional during appointments or treatment. These notes, in digital form, are portable records of the patient experience that can be accessed by primary care physicians, nurses, and other appropriate medical professionals who have permission to access them.
Accurate records are important to ensuring patients receive the right care and treatment, so skilled electronic medical records specialists are vital to the healthcare field.
What types of jobs can I get with a medical records certificate?
While a certificate alone doesn't always qualify you for a specific job, earning an electronic medical records certificate can be beneficial for anyone working in health information or administrative roles. Whether you're working in healthcare management, as a medical transcriptionist, or medical biller and coder, a basic understanding of electronic medical records can help you prepare for success in your job, or even strengthen your resume so you can pursue relevant promotions. You can also find work that focuses on medical records as an electronic medical records specialist.
What does an electronic medical records specialist do?
An electronic medical records specialist is responsible for maintaining and managing health records and patient data. Day-to-day job duties of someone working in the field include accurately updating patient health records in both paper and digital formats, collecting and documenting patient information, and inputting relevant information into databases for insurance and billing purposes.
Additionally, electronic medical records specialists need to protect the privacy and security of patients and health records, so an understanding of HIPPA regulations is important to the role.
How can I become an electronic medical records specialist?
Becoming an electronic medical records specialist can involve a few steps. At minimum, people who plan to work in the field need a high school diploma or equivalent, in addition to job-specific training and education. You don't need a degree to work in this role but completing an electronic medical records certificate program like the one Penn Foster offers can help you take the next steps toward preparing for a career.
In the online Electronic Medical Records Certificate, you'll learn how to successfully manage electronic medical records (EMRs) in doctor's offices, clinics, hospitals, and other healthcare settings. You'll also become familiar with how to build an electronic health record, enter patient data into existing records, and how health information is used by professionals in the industry.
After completing a certificate program or one year of supervised work in the field, you can then become a certified electronic health records specialist, which can help you qualify for a new job or advance in your current role. To become certified, you'll sit for the National Healthcareer Association CEHRS (Electronic Health Record Specialist Certification) exam, which is an industry-recognized credential. Through completing your certificate with Penn Foster, you'll be prepared to sit for the exam whenever you're ready and add certification to your resume!
Prepare for the job you want with Penn Foster
With Penn Foster's flexible, online classes, you can prepare to take the next steps toward the job you want from home. There are no set start dates or enrollment cut-offs, so you can start learning when you're ready and complete your electronic medical records training in as little as a few months! For more information or to start your healthcare career training, talk to one of our expert admissions team today at 1.888.427.6500!