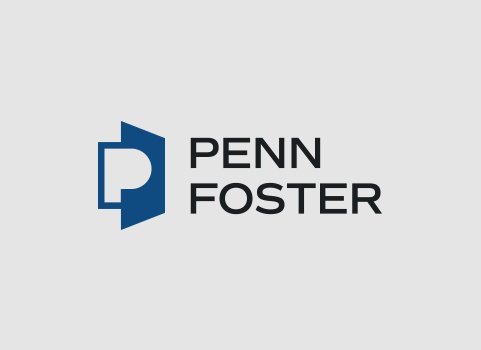 Healthcare
3 Secrets to Building A Medical Billing & Coding Career
You obviously want to be a medical biller and coder, but there's more to being a successful professional than just starting a career. Here are three secrets about the profession you should know.
How to be a successful medical billing and coding professional.
Whether you're a current student, a Penn Foster graduate, or just looking into starting a career as a medical billing and coding professional, you want to know how you can take control of your path to a successful career. Finding your perfect job after completing your program, navigating networking opportunities, and understanding how to build career confidence are the next steps in your journey. Here are three must-know job secrets from Penn Foster instructor, Mary Kay Farrand to get you started.
You have to be open to gaining experience and showcasing your skills.
As you're searching for your first billing and coding job you're running into many that want you to have at least a year of experience for even entry-level positions. How can you get the experience you need to be hired when you have to be hired to get the experience?
Many job openings will list a preferred level of experience, but that doesn't necessarily mean that, without it, you're not a good fit for the role. The secret to getting past your lack of practical experience in the field often comes down to having other in-demand skills that employers are looking for. Listening skills, written and verbal communication skills, and leadership skills are valuable assets in any employee. Showing these off through your cover letter, resume, and LinkedIn profile could balance out your current inexperience.
As a graduate, you also want to be open to different opportunities when you're starting out in the field. Getting a foot in the door at a company or doctor's office, even if the position doesn't use the coding skills you've learned in school, is a good start. From there, you can use your skills and knowledge from your Penn Foster courses to work your way up.
Networking with other professionals makes a difference.
This is true for most industries but can be especially helpful to new medical coders. Building genuine connections with others in the field can help you find job opportunities, learn new skills, and gain a professional network of colleagues you can look to for advice. If you have certification through the American Academy of Professional Coders (AAPC) or are a member of any industry group, taking part in local chapter events and meetings can build your circle. Besides staying in the loop with what's going on in the industry, these networking events and relationships can lead to friendships and mentoring opportunities that can help you build your confidence in your career path.
If you're not a member of a professional coding network like the AAPC, that's okay! Your LinkedIn profile can help you get started with networking with other professionals. Make sure you list your education, experiences, and keep it professional. Don't forget to connect with instructors, classmates, coworkers, and industry leaders on the platform. You'll find them sharing informative articles, job postings, and insights that can be helpful when you're building your career.
A medical billing & coding certification can help you earn more: Which Medical Billing & Coding Certification Exam Should Take – the CBCS or CPC?
You will be expected to constantly learn and adapt.
The medical field is constantly changing. It's important to accept that you will never know everything there is to know about medical coding so you will always need to keep learning. Get in the habit of researching and collaborating with others to find the answers you need.
You also want to be open to continually learning and adjusting to changes, new procedures, and updated information so you're on top of your game. Coding manuals, for example, are usually updated every year, so being able to adapt to the changes is essential to doing your job properly. Even after you graduate from your medical billing and coding program, your career is going to include regularly furthering your education with continuing education units, or just reading industry news and updates. Take the studying skills you picked up in school with you to your career, keep notes whenever you learn something new, and never stop growing.
Build a strong foundation for your medical billing and coding career.
With Penn Foster's flexible, online medical billing and coding classes, you can take the next steps toward building a strong career on your terms. From foundational courses that introduce you to the world of allied health to learning the latest codes and techniques, you can prepare to work in a career you enjoy from home. Speak with an Admissions Specialist today at 1.888.427.6500 to get more information on becoming a medical billing and coding professional.