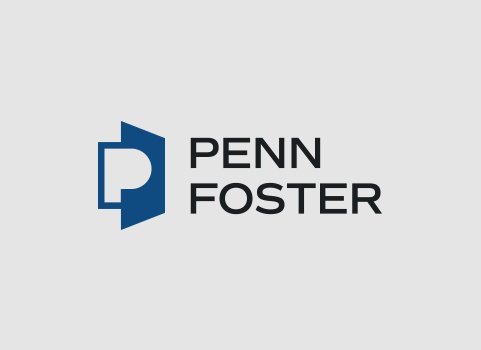 Fitness and Nutrition
5 Careers for People Who Love to Cook
Are you passionate about culinary arts but unsure of what career path to choose? Check out these five career paths for people who love to cook, work with food, or have an interest in owning their own restaurant!
Few things in life are as enjoyable as a well-prepared meal. If you love to cook, but aren't sure how to make a living from it, the good news is that you have plenty of options. Whether you want to prepare gourmet meals, run your own restaurant or cater meals for large groups, Penn Foster Career School can help you take the first steps towards working in the field. Here are a few diverse cooking careers to consider pursuing:
Restaurant Chef
Most new chefs start out working as an assistant or apprentice to a more experienced chef. They learn various cooking techniques and kitchen management skills as they climb the ladder to pastry chef, sous chef, and, with lots of hard work, head chef. Head chefs must be well-versed in all types of cooking and be able to craft creative and tasty dishes from the simplest of ingredients. If you earn this prestigious position, you'll be able to add your own dishes to the menu and teach other aspiring chefs.
Personal Chef
A career as a personal chef is ideal for people who enjoy preparing orders for people, but on a smaller scale than a diner or restaurant. Many wealthy clients enjoy employing personal chefs to cook up personalized dishes using exotic ingredients. Other people may have unique dietary needs that require careful meal preparation. Most personal chefs are trained in a nutrition-related field and have a personal chef certification. Experience working as a chef in a restaurant or other culinary venue is a plus.
Start Your Own Business
With enough experience, you can start your own restaurant, bakery, food truck, catering business, or other culinary venture. However, you'll need both exceptional cooking skills and business savvy. Earning a diploma in small business management can help you learn to make smart investments, manage costs, market your business, and handle day-to-day operations to make your cooking business a success.

Dietician or Nutritionist
Nutritionists and dieticians focus on the healthy and scientific side of cooking. They know how to prepare balanced meals for people with all types of dietary needs. They also provide dietary advice and information to schools, hospitals, and businesses. A food science degree and certification are needed to break into this unique career.
Food Stylist
Food stylists prepare, position, and touch-up various foods for TV commercials, movies, magazines, cookbooks, and other media venues. The dishes they prepare are a treat for the eyes rather than the taste buds. As such, a food stylist's tools include Q-tips, lipstick, hair dryers, powders, and anything else needed to make food look its best. Food stylists often train in culinary arts, fine arts, design, and photography. Many start off as a stylist's assistant and build connections before branching out on their own.
No matter what your career goals are, you can take the first steps towards accomplishing them with an education at Penn Foster. Our Gourmet Cooking certificate and Catering programs offer the opportunity for hands-on training in the kitchen, and our Small Business Management career diploma program is a great start for those who wish to start their own business. Ready to get started? Contact us today to learn more.