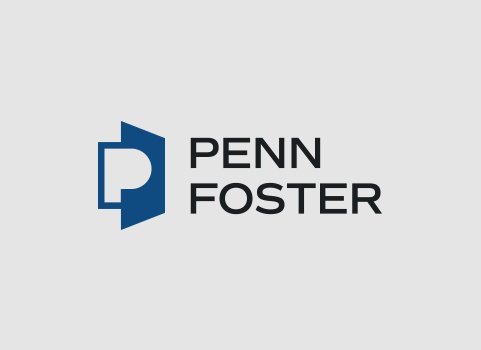 A 50-year old Woman Graduates College and Fulfills Her Lifelong Goal
Life is what happens when you're busy making or breaking plans Life gets busy when you're having children, working, and maintaining your relationships and Deanna LeVito, recent Penn Foster college graduate, knows first-hand how hard it can be to make your academic comeback happen. Once she set her mind to focusing on her needs in addition to her day-to-day, there was no stopping this woman on a mission.
With a stable job, children to raise, bills to pay, and the constant turning of everyday life, Deanna LeVito, recent Penn Foster College graduate, took an extended break from her education after high school. Like many of us, it was hard to break out of her rut because it worked for her and her family. She had what she needed to get by but she wanted something better; she knew there was more out there if she could muster the determination to get the ball rolling.
For many, education, or rather their lack of education, stops them from moving forward in their career. Faced with job posting after job posting that they just can't meet the entry criteria without a degree, promotions and career changes feel out of reach. As LeVito says, "I'm hoping now with this degree that I just earned that I will now move up the ladder". That hope, the understanding that education provides opportunity, is what keeps adults returning to school moving through their program. LeVito was working full-time as an office assistant in a busy medical office. She always had the sense that she could make herself a little bit better so she enrolled in the Healthcare Management Degree Program at Penn Foster.
Happy tears flood her eyes as LeVito describes her graduation entourage. In the lobby is her father who has waited years to be able to celebrate his daughter's accomplishments after missing her high school graduation. For LeVito graduation means making her parents, her children, and the rest of her family proud. It's emotional, and rightfully so, because she worked so hard to put learning and studying ahead of other things and was overwhelmed by this feeling of pride. She earned it day by day, exam by exam.
But it wasn't an easy road, "I got to today [graduation] through a little bit of a struggle," says LeVito. She had a lot on her plate to juggle and when you're working full-time, raising children, and returning to school after some time away, getting back into the swing of things can feel like a battle you're fighting alone.
So, how did she do it?
LeVito got involved in Penn Foster's Community, with the instructors and her peers to pull her through the dark times. "You think 'I'm doing this myself' but there are so many people to reach out to. They're all in the same boat as you are. You're not out there drowning, the professor checks in on you. You're not alone," says LeVito.
She paired her determination with the freedom of flexibility. She recognized that she had personal things that demanded her attention but she got creative with her study habits; it worked because she made it work.
She pushed herself and she believed in herself. She was on the fence at first but she called to talk to someone who actually took the time to listen and she used their guidance to give her the strength to enroll and to believe that she could do it.
Now, Deanna LeVito has the skills and confidence to empower her career through her educational come back. She's proud, her family is proud, and she is one step closer to reaching her goals. Deanna set out to do something better; to be better than she was and she has succeeded in that thanks to her grit, determination, and the support and guidance of Penn Foster.