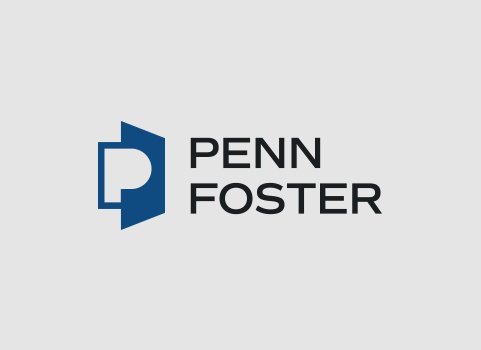 Career Advice
Veterinary
6 Secrets to Impress a Veterinary Practice Hiring Manager
You want to work with animals and make a difference. Working in the veterinary field is your dream, but you may be unsure of when and how to present your education and skills to potential employers at veterinary clinics. We sat down with Dr. James Hurrell, Director Emeritus of the Penn Foster Veterinary Academy to get some expert tricks for impressing vet clinic hiring managers!
What's the secret to a successful veterinary practice interview?
Your dream job is working with animals and helping their humans take the best care of them possible. Becoming a credentialed veterinary technician is how you want to make that dream job a reality. But as you're working your way through your studies and exams, preparing for externships, and considering where you want to work, you may be unsure of the best way to present your education and skills to potential employers. We sat down with Dr. James Hurrell, Director Emeritus of the Veterinary Academy, to get his insider tips and tricks to help you impress a veterinary practice hiring manager! Here are his secrets to make sure you stand out at your next interview.
Update your resume after each semester and certification.
This is true in any profession, but keeping your resume current and updating the information regularly is crucial when you're looking for a position - especially while you're in school. For those training and learning to become a veterinary assistant, technician, or technologist, a great resume can help you get your foot in the door for externship opportunities, entry-level practice positions, and volunteer work. As a student, you can't claim you've graduated from a training program, but you can let potential employers know where you're at in your studies and demonstrate your passion for the field.
Update your resume whenever you finish a semester or have gained new skills relevant to working in a veterinary clinic or hospital. Even if you don't work in the animal care field currently, adding volunteer work you've done at shelters or clinics and completing additional certificates can help you stand out when applying for jobs or searching for an externship site.
Two especially helpful certificates you can earn as a veterinary student include the Preventive Healthcare Certificate through Partners for Healthy Pets and the Fear Free Certificate. Students in Penn Foster's Veterinary Technician or the Veterinary Technologist Bachelor's programs are eligible to take all three levels of the certificate at no-cost.
Call local clinics and hospitals to job shadow a veterinary technician.
Many students enter training and enroll in school to become a vet tech because they love animals and want to make a difference. That passion is essential to being successful in the role! But it's also important to understand what a day in the life of a veterinary technician looks like. Job shadowing before you enroll into a vet tech program or early on in your program can not only ensure you understand the kind of day-to-day work you'll be going, it can also help you network and get your name out there.
Call local clinics in your area and ask to job shadow one of their veterinary technicians for the day. Don't forget to bring your freshly updated resume! Even if the clinic doesn't have any job openings at the time, introducing yourself and spending a day seeing what really happens on the job can help you build a professional relationship with them. Besides getting your foot in the door, shadowing can also help you decide if becoming a vet tech is what you thought it would be.
Do your homework on the veterinary practice.
Whether you're applying for a job or looking for an externship site to take you on, you should know some information on the practice you're interested in. Make sure you do your research! Check out their website, Facebook pages, and learn as much as you can about them before going in for an interview. While you may not be quizzed about how much you know, having a solid understanding of the practice, their patients, and their employees can prepare you to confidently talk about the role you want to play in the clinic.
Be humble, hungry, and honest.
You have an interview for a clinic you're really interested in working for and it's exciting and scary all at once. You may be nervous about impressing the person interviewing you and want to make sure you show off your best skills, but it's important to stay humble and be honest. If you don't have experience in the field - yet - don't try to hide it. Mention your studies, the work you are doing in volunteer positions, and even the skills you picked up in previous jobs in different industries. Show the practice manager or hiring manager that you're hungry for the opportunity to learn and grow in the role and be willing to take an open position, even if it isn't exactly the job you were hoping for. Even further, make sure you know the answer to these three classic interview questions:
What are your greatest strengths?
What are your greatest weaknesses?
What are your goals for the next five years?
Answering both of these honestly, and with examples about how you're working to improve, can often be more impressive than having a perfect job history or amazing references.
Prepare thoughtful questions for your interviewer.
Asking thoughtful questions about the practice and the job show that you're genuinely interested and that you've done your research. Ask about the clinic culture, patients, processes, or the type of cases they generally see in the office. Avoid questions about salary, vacation time, and sick time in the interview. While you do want to make sure the jobs you're interested in have good benefits, asking about them in a first-round interview can make it seem like you're only in it for the paycheck.
When's the best time to start looking for a vet tech job?
One question Dr. Jim often sees from aspiring veterinary technicians often is "When should I start looking for a job?" His advice: From day one of enrolling in Penn Foster! It's not too early to start searching in your area for a job that can help you get started in the field, whether it's as a kennel technician or receptionist. Being able to get a foot in the door of a vet clinic can help you prepare to be confident as you work through your online course work and lets you see real-life examples of the work you'll be doing eventually.
Take the next step toward doing what you love with the Veterinary Academy.
Whether you've worked in a vet practice for a while and are looking to become credentialed or are just starting to consider a new career, Penn Foster's flexible, online, and AVMA-CVTEA accredited Veterinary Technician degree program can help you get ready for the next step. With industry-standard courses that you can do from home, on your schedule, you can work toward a job you love, your way. Want to know more about the Veterinary Academy and how to get started? Reach out to an Admissions Specialist today at 1.888.427.6500!