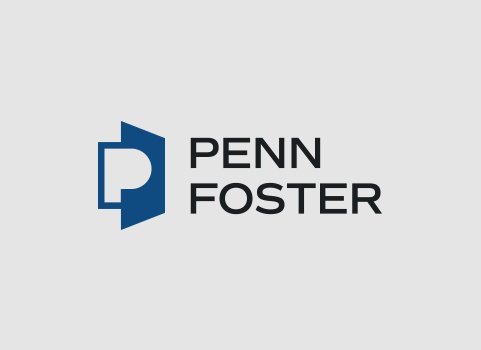 Online Learning
9 Questions to Ask About Distance Learning
Distance learning can be a daunting decision for many people. Erin Connors, from Penn Foster, discusses the top 9 questions about distance learning that everyone should know.
Q. How does Online School at Penn Foster work?
A. Penn Foster programs are designed for students who need flexibility and more control over their study time. We provide you with all of the study materials you need for your program on your online Student Homepage, as well as helpful links, articles, and other helpful resources. There is an online Penn Foster Community to make friends and form study groups in order to support one another along this journey. We take great pride in providing the services you need to complete an accredited program and achieve your personal and career goals.
Q. Are you Accredited?
A. Yes, Penn Foster High School and Career School are Nationally Accredited by the Distance Education Accrediting Commission (DEAC) and Regionally Accredited for non-degree granting post-secondary programs by the Commission on Secondary Schools of the Middle States Association. Penn Foster College is Accredited by the DETC, licensed by the Arizona State Board for Private Post-secondary Education, and is authorized to award Associate of Science and Bachelor of Science Degrees. The American Council on Education (ACE), the major coordinating body for all the nation's higher education institutions, has evaluated and recommended college credit for many Penn Foster College courses.
Q. When do classes start?
A. Enroll now and start immediately! Because you're in a "class of one," there's no need to wait for the next semester or any start date - class is in session whenever you're ready to learn. Once your registration & down payment has processed, you will have immediate access to your online materials via your student portal.
Q. How long will it take to complete my training?
A. All of our programs are designed for independent study and for the most part are self-paced. Many of our Career School programs can be completed in less than a year. Quite simply, the more time you invest in your studies, the faster you will get done. Some programs have more curriculum like the High School Diploma and our Penn Foster College degrees. However, transfer credit is possible (High School and College only) if you have completed coursework at another school which can shorten your program pending the outcome of a Transcript Review. For more information, here is a link to Average Completion Times (in months) from 2010 - 2012 for all of our programs.
Q. Do I get any "hands-on" experience?
A. Some of our programs do have what we call a "Work Experience Option" or WEO where the student can gain 200 hours of supervised field experience at the end of their program. It is primarily available with Career Diploma programs only, however, not every Career Diploma program has this option available. Please refer to the Program Outline/Course list page for the individual program to see if a WEO is available. For more information on this optional experience, please visit this link Work Experience Option (WEO).
Q. Do you accept Financial Aid?
A. Since our programs are self-paced and independent study, Penn Foster is not considered "Full-Time" or "Half-Time" status and therefore we do not accept Financial Aid including FAFSA (or any other government funding) for any Degree, Diploma, or Certificate program. However, Penn Foster offers affordable payment plans where the graduate walks away with NO student debt plus your tuition is much lower. This is very beneficial to single parents, full-time workers, and for students who prefer to study independently without the rigors of a traditional college schedule. Only Title IV schools offer Federal Financial Aid and must be either "Full-Time" or "Half-Time" status according to the government requirements. Our programs are self-paced and an independent study strategy. This allows students a greater flexibility with their studies. However, since we are not considered "Full-Time" or "Half-time", we do not qualify as a Title IV school and do not offer, nor accept, FAFSA government funding. For more on Title IV schools, see What Is A Title IV School?.
Q. Do I need any previous experience?
A. Most Penn Foster programs are designed so even beginners with no experience can get off to a fast start toward an exciting new career. However, most programs require that you have a High School Diploma or GED to enroll. This prerequisite is noted in the individual program descriptions where applicable. If you don't have your High School Diploma, and are interested in completing this goal, click on High School Diploma for details on Penn Foster High School or see Programs That Do Not Require High School Diploma/GED to Enroll.
Q. I have been out of school for a long time. Will I have trouble?
A. You shouldn't. Penn Foster training is unlike attending classes at other schools. You proceed at your own individual pace learning at the most comfortable speed. Lessons are easy to understand and contain plenty of pictures and diagrams to illustrate important points.
Q. Do I need to buy any extra books or supplies?
A. All of the learning materials you need to complete your training are included in the one low tuition price you pay. To begin your program, you will need to have access to a computer and the Internet.