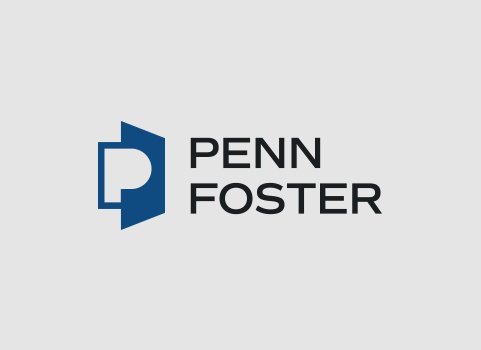 Student Stories
Catch Up With 2016 Graduate of the Year Omar Haughton
Omar Haughton credits Penn Foster with launching his career and helping him provide for his growing family. Since graduating in 2016, Omar has been excelling at his company, boosting his resume, and putting his degrees to work. Catch up with Omar and learn how he's making the most out of what he learned at Penn Foster.
An Army veteran, Omar Haughton sustained a traumatic brain injury while deployed in Afghanistan. During his recovery, Omar used his Veteran's Administration benefits and enrolled in Penn Foster's A.S. in Criminal Justice program. Omar graduated from the program in May of 2016 and was named our Graduate of the Year.
Since graduating, Omar has been putting his degree to work as a Forensic Adaptive Living Skills instructor at Passport to Learning.
"When I graduated with my associates, I got a job pretty much immediately," said Omar.
Omar's degree helped him get his foot in the door. He's been with the company for four years now and has received multiple raises since he started in 2016. Omar uses what he learned in our criminal justice program in court and to assist clients.
"Part of my job deals with going to court with my clients," said Omar. "Just knowing the basic legal system that I learned at [Penn Foster] has really helped me get my foot in the door and I've expanded on that."
His role, which is a combination of social work and mental healthcare, allows him to work with individuals with mild intellectual disabilities who have been recently released from jail. With a love for education and willingness to grow within his field, Omar recently earned an undergraduate certificate in psychology from Ashworth College.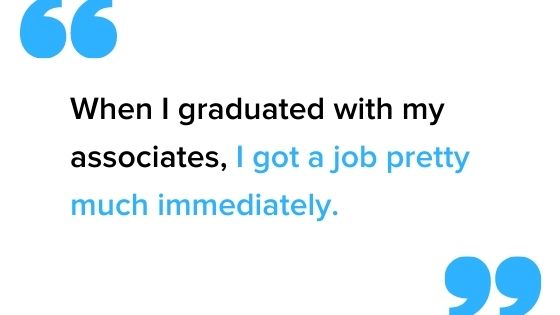 Aside from his position at Passport to Learning, Omar also works as a security guard at Warner Bros. He earned that position after completing a security certificate with Penn Foster.
"Penn Foster has helped me get in the door multiple times," said Omar.
Penn Foster worked for Omar because of our self-paced learning model. Being able to work on his own time with no deadlines helped him while in the military. Now, Omar hopes to encourage students currently working their way through Penn Foster's online programs.
"I would tell students to keep at it. It's worth it in the long run. It's been worth it for me," he said.
As for recent Penn Foster graduates who are ready to break into the job market, Omar said the key is a good resume.
"Take pride in your schooling," said Omar. "On my resume, Penn Foster was front and center and it got me in the door."
Omar plans to continue growing at his company. Now, he's also concentrating on spending time with his family and recently welcomed a son this past month.
"Penn Foster has helped me provide a better life for my family," said Omar. "...Without that degree I wouldn't have been able to land that job."
Learn more about online education.
Penn Foster's programs offer self-paced, flexible ways to learn. Our admissions specialists are here to help answer your questions. Call us at 1-800-275-4410 to get started.