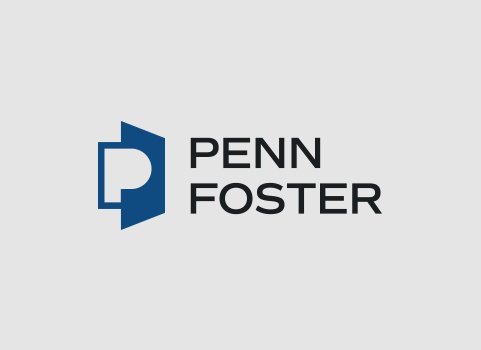 Student Stories
Catch Up With 2018 Graduate of the Year Kevin Stankovich
Kevin Stankovich recognizes that education and hard work pays off. A small business owner, Kevin has made a name for himself in the construction industry. Since earning the title of Graduate of the Year in 2018, Kevin has been in-demand and puts to work the skills he learned at Penn Foster every day. Catch up with Kevin and learn how education helped launch his business.
Launching his own construction business in 2014, Kevin Stankovich wanted to best serve his clients and keep up to date with industry standards. He sought after a school that worked with his busy schedule and let him learn on his own terms. Penn Foster offered that to Kevin. After attending a local college, working, and taking numerous Penn Foster courses, Kevin was named our Graduate of the Year. Since then, Kevin Stankovich Constructing LLC, has taken off and allows Kevin to thrive as his own boss.
At Penn Foster, Kevin honed his craft, as our online curriculum helped him learn while still working. He graduated from our Green Building Practices, Furniture and Cabinet Maker, and Plumbing programs. The programs he took allowed him to broaden his knowledge of the construction field.
"It actually has got me some jobs by saying that I have an education in the areas," said Kevin.
He believes the knowledge he learned at Penn Foster helps prepare him for the jobsite.
"My main source of work right now is installing kitchens and cabinetry and trim work," said Kevin. "There's also the plumbing background that goes into that, with kitchens having the most plumbing inside of the house. Green building practices [help me] understand the sustainability of the products, energy sufficiency, and that kind of stuff. That's really big right now. Home inspection doesn't directly apply to what I'm doing right now… But a lot of times I go into [jobs] and part of what I have to do is evaluate the space that I'm working in and see what has to be done and if there's any issues with it. So [home inspection] relates to that."
Since graduating, Kevin has seen a boom in business and has also raised his prices.
"This last year my business and construction work has taken off," said Kevin. "I've been overwhelmed with the amount of work I have. I've actually had to turn down some jobs."
Kevin has been in-demand in the state of Michigan, often traveling up to four hours for some jobs. He's also had the opportunity to work on more high-end projects, something he's transitioning his business towards.
"Right now, I'm transitioning more to high-end kitchen and bath and cabinetry and trim work," said Kevin. "I've done a bunch of high-end showrooms where they sell fabric, tile, flooring, lighting, and wallpaper to designers who design high-end houses and work for high-end clients."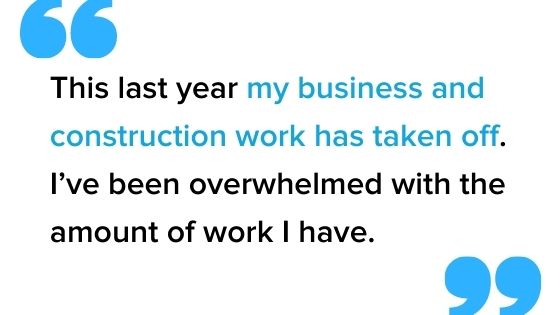 While Kevin doesn't advertise his business, the referrals he gets sustains his steady workflow. He also acknowledges that education has played a part in his success.
"Having more certificates, degrees, and an education background makes me seem more qualified," said Kevin. "I'm not just some guy who swings a hammer. I'm some guy who swings a hammer and can design this, I understand the plumbing, I understand the building practices… It makes me more well-rounded."
Up until this past spring, Kevin was also using what he learned at Penn Foster to help others as a teacher at Baker College of Auburn Hills. His love for the field and education helped him share his knowledge with the upcoming leaders of the construction world.
For students who are interested in starting their own business, Kevin believes the key success is standing out and doing things your own way, advice he often gives.
"Do it your own way," said Kevin. "A lot of the times people are starting their own business because they don't want to work for someone or because they worked for someone and don't like how it's done… Do it your way and do it the best you can."
Kevin hinted he may not be done taking classes with Penn Foster to further his skills and credits the school with helping him succeed.
"Penn Foster helped prepare me for the real world," he said.
Find out more about online education.
Penn Foster's online programs may help you take the next steps in your career. Our admissions specialists are here to help answer your questions. Call us at 1-800-275-4410 to get started.