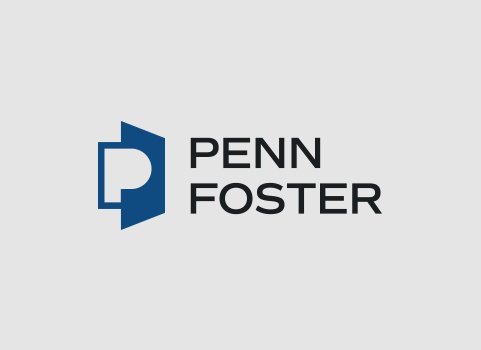 Employee Recognizes the Value of a High School Education
At Penn Foster, our mission is to enhance the lives of our students. But that often goes both ways! Our students motivate and inspire us and make our jobs feel worthwhile. Ensuring our students succeed is at the core of what we do, and it's a job worth doing. Here's why Robin enjoys her work.
In Robin Hadley's 28 years at Penn Foster, she's received a lot of calls that help her recognize she's making a difference. As an Admissions Specialist, Robin connects with numerous potential students each day, work she's proud of.
"My job is to hear about people's hopes and dreams and to help them fulfill them one student at a time," she said.
Reflecting on her conversations with students, one call stands out in Robin's mind. Kristin, a 38-year-old single mother of four children, aspired to get her high school diploma as an adult, but was apprehensive to take that initial step, Robin explained. She was a busy mom with a low paying minimum wage job and she needed an education to get the skills she needed to be competitive in the job market.
Having previously received a homeschool high school diploma, Kristin told Robin she felt like she lacked a well-rounded education. She explained that she was enrolled in public school until seventh grade and received good grades, however, once she got to middle school her grades began to drop, and she struggled academically, especially in math. The school didn't address her academic struggles and she felt that they let her "fall through the cracks." Her parent's solution was to pull her out of public school and teach her at home. However, she avoided the subjects that she struggled with and buried herself reading mystery novels.
Robin recognized that as an adult learner, this young woman may face challenges such as juggling school, work, and family. But Robin worked to reassure her.
"I assured her that Penn Foster would fit into her schedule since we provide anytime, anywhere education," said Robin. "She would be able to work at her own pace as well."
Since Kristin struggled with math, Robin also assured her that instructors are available to help her on a one-to-one basis as well as Success Coaches.
"Hearing Kristin's story made me realize that we often take getting an education for granted," said Robin. "A high school diploma opens doors that are closed to you without it. A diploma allows you to get a job, or a promotion, join the military, or attend college or a university."
Talking with Kristin also made Robin realize the circumstances of the adult learner and the challenges of being able to balance a busy schedule with school, work, and family.
"The adult learner needs a lot of flexibility which Penn Foster provides," she said.
Robin believes her experience working at Penn Foster has been a positive one, and one that allows her to be a part of something bigger—something she sees during graduation.
"I see all of the students in their caps and gowns walking across the stage [and] it makes me proud to be a small part of it," she said. "I feel that everyone at Penn Foster plays a small part to help make it all happen."
Help others succeed
At Penn Foster, you can help others reach their academic goals. We're continuously growing and looking for top talent to join our team. If you're ready to start changing lives, visit our career page.