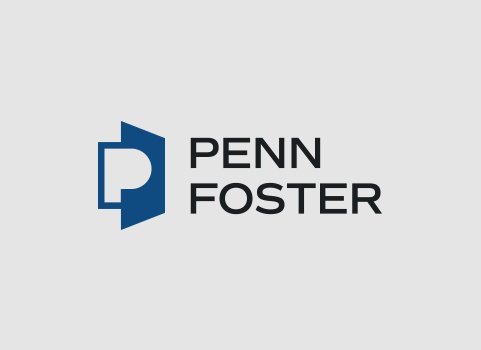 High School
Student Stories
Online High School Gave Kylee the Tools to Graduate Early
Making the choice to online high school your children can be difficult. You're dedicated to their success, and keeping them in a traditional high school setting seems like a safe way to secure it. One mom, Rhonda H., thought so until her daughter — and Penn Foster — convinced her otherwise. Find out what changed her mind.
As a parent, your main goal is to raise a healthy, happy child, ensuring they have every opportunity to make the best life possible for themselves as an adult. It's tough work, but you're dedicated to their success. That means making sure they learn to take care of themselves and that they have a quality education that gives them a foundation for the future.
Many parents still believe a quality education can only be found in a traditional secondary school, with a set schedule and the chance for students to socialize with their peers. But more and more parents are choosing online high school for their children each year for a variety of reasons. With a surplus of articles outlining the pros and cons of each educational system, it can be frustrating to make a final choice between traditional school and online high school. What's best for your child?
One mom thought sending her kid to high school would negatively impact her daughter's future—at first.
Rhonda H., mom to a superstar student, wasn't sold on online high school at first. Like many parents, she wasn't sure that an online school could provide the same level of education a traditional school would. However, her daughter, Kylee, felt strongly that learning from home would help her reach her goals faster. Rhonda was still doubtful. "I didn't want her to do online high school for a long time," she said. "I wanted her to be in school. She was in honors, she was going to get all these scholarships."
Together, Rhonda and Kylee found Penn Foster after researching several other schools that either weren't accredited or weren't a good fit for them. Kylee had aspirations of joining the military after graduation, with the end goal of becoming a Navy SEAL and she wanted to finish her education as quickly as possible. She didn't need to be in honors courses to do that, she told her mom. Rhonda was still unsure, even after enrolling her in Penn Foster's regionally and nationally accredited high school diploma program. A Navy recruiter and her daughter's results on the Armed Services Vocational Aptitude Battery (ASVAB) gave her confidence that she made the right decision. Scoring higher than average for a high school student, Kylee impressed the recruiter who eventually put her in contact with a representative from the nuclear engineering division. One worry he had, though, was where she was getting her high school diploma. When the recruiter found out Kylee was finishing school at Penn Foster, he was relieved and told Rhonda that Penn Foster was one of the few online schools accepted by the military.
Penn Foster offered Rhonda and Kylee the flexibility to do high school their way.
After that, Rhonda felt like Penn Foster was the right choice for them. Kylee is graduating a year and a half early, on track to head to boot camp in the spring, where she'll turn 18. Both mom and daughter are happy. Rhonda knew that Kylee struggled to pay attention in public school because she was bored. Having to work at the same pace as other students, even when she had a firm understanding of the material in her classes, was frustrating. Kylee says she "liked Penn Foster more than public schools because I could get everything done. I can focus on one class at a time and do several lessons in one class each day."
That flexible schedule benefitted Kylee's mom, too. "Now," Rhonda said, "I love that she can do more things with me before she leaves [for boot camp]."
Between spending time with Kylee before she heads off to boot camp and making plans to travel, Rhonda's been telling other parents how much she appreciates finding Penn Foster. Rhonda says that Penn Foster has given Kylee the tools to be able to graduate early and take the first steps toward achieving her goals. "We're not in the stone age anymore. Things have changed. We've been trying to talk people into it. I think it'd be amazing if everyone did [online school]. With today's world, it makes sense. She's getting a better education by doing it this way, she's learning what she needs to. A year ago, I wouldn't have said that. I wish I had heard of Penn Foster a long time ago."
Is online high school the right move for your student?
Besides a flexible schedule and the ability to graduate early, Penn Foster's online high school program can help students learn in the method---and at the speed---that works best for them, all while teaching them to be independent and confident in their abilities. For more information on accreditation and curriculum to help you make your decision to enroll your student in high school online, call to speak with our admissions team today at 1.888.427.6500.