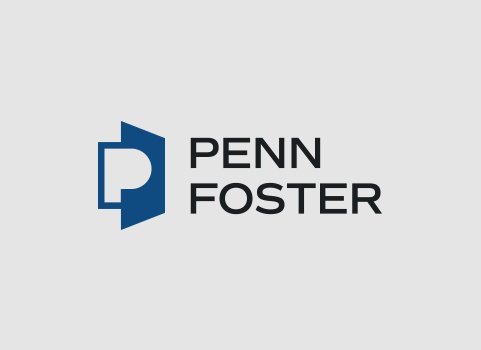 High School
Have Your Children Do School at Home Without Being Their Teacher
Can you help your child learn from home? Yes! Here's how.
Traditional in-person learning at a brick-and-mortar school isn't always for everyone. You may want your child learning from home, but aren't sure how to effectively accomplish this. Most parents work outside the home, not allowing enough time in the day to act as an instructor for their kids on top of all their other responsibilities. Penn Foster offers affordable, flexible options that eliminate the need for you to be your child's teacher.
How your child will learn
Penn Foster's online high school diploma program offers independent, self-paced course work with the support of certified teachers—meaning you don't have to do the teaching. In addition to no in-person or teaching requirements, a dedicated staff of success coaches, teaching assistants, and student help staff are available to help you and your student navigate coursework. Through our online student portal, course materials are broken down into short, manageable lessons so studying can be done at their own pace. With our progress-tracking and goal setting tools, you and your child can create customized study and exam schedules that fit your needs.
What your child will learn
Penn Foster's high school courses follow state guidelines and regional and national accreditation requirements. Students will take 16.5 core general education credits in traditional subjects like English and math, as well as five additional elective credits. For electives, students may opt to focus on college preparation with academic subjects like chemistry and psychology, or they may choose career focused courses like culinary arts. Whichever path is right for your child, they will have the ability to master each course before they move onto the next since there are no exam deadlines.
Why online high school?
For various reasons, some children may not be able to attend school in person, while others need a more adaptive environment to successfully learn. An affordable, online high school program with Penn Foster may suit those needs while also providing the benefits of traditional instruction.
According to the Bureau of Labor and Statistics, those with high school diplomas earn an average of $8,000 per year more than those who haven't graduated. With a high school diploma, your child will be on track to attend college, join the military, or prepare to enter the workforce.
Get started with online high school
Take the next steps starting a self-paced, affordable online high school program by calling an Admissions Specialist today at 1-888-427-6500.