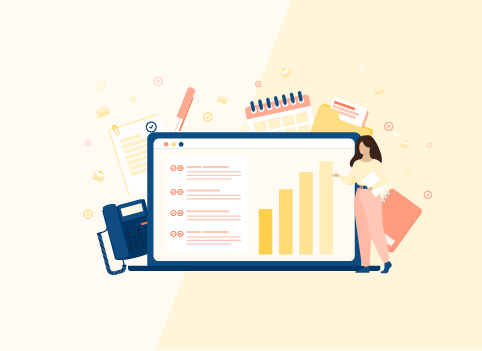 Healthcare
How to Become a Dental Assistant Online
If you're looking for a career with high growth projected for the next few years and are interested in working in a healthcare setting, becoming a dental assistant may be the career choice for you. Learn what it takes to become a dental assistant and how you can take the first steps toward a career worth smiling about!
Choosing a quality dental assistant program can be the first step toward a rewarding, fulfilling career. With positions nationwide expected to increase by over 11% over the next ten years, becoming a dental assistant is a smart move that can bring you job security and satisfaction for years to come.
A Helping Profession

If you enjoy assisting others, you've probably got just the right temperament for a career as a dental assistant. Working closely with dentists and patients alike means you'll need strong people skills. In addition, you'll need to pay keen attention to detail to make sure nothing is overlooked.
Certified dental assistants with the right people skills are always in demand, and, once hired, you can expect to work full time in a professional office setting. Dental assistants work side by side with dentists and also have plenty of interaction with patients. From calming down first-timers to easing the worries of someone preparing for surgery, there are daily opportunities to make a true difference in someone's smile.
Learn more: Dental Assistant Salary Guide and Career FAQs
Common tasks for a dental assistant include:
Sterilizing equipment and the dental chair before patients arrive
Communicating with patients regarding simple dental health maintenance or postoperative measures
Processing x-rays and completing lab tasks
Scheduling patient appointments
Working with patients to complete billing and payments
Related article: What Healthcare Careers Will Be In-Demand in 2022?
Finding the Dentist Assistant Program That Fits
Choosing the right
dental assistant program
means finding a program that will give you the hands-on training and skills you need to land a job after completing your certification. When choosing a program, consider the following criteria to make sure you've found the right fit:
Work experience – Will you have opportunities to get hands on practice in a dental facility? Is this a requirement or an option for graduation?
Help with exams – Does the program offer support for the Dental Assisting National Board (DANB) exam? Will you be fully prepared to sit for this exam and earn your certification after completing the program?
Individualized support – Does the program offer opportunities for academic support and assistance? Ask about online, individualized support options, including interactive student forums, study planners, and access to faculty.
Explore more: Dental Assistant vs Dental Hygienist
Choosing this career path means not only securing your financial future, but ensuring that you'll be able to help people in a truly meaningful way. For more information on how to become a dental assistant, check out Penn Foster Career School's Dental Assistant Program page, and start imagining your future in smiles today!