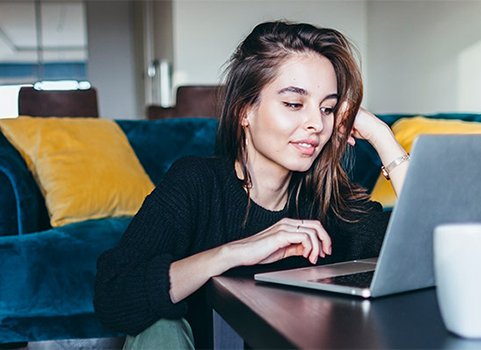 Penn Foster FAQs
How to Enroll in Online School
It's back to school season and you've been considering taking the next step to further your education. However, a traditional school with strict deadlines and class times just isn't going to work for you. Don't let your goals go because you think you can't make it work. Online schools like Penn Foster offer flexible classes you can do around your busy schedule. Here's what you should know about enrolling.
You want to go back to school, but with your work schedule and responsibilities at home, there doesn't ever seem to be enough time in the day to make it happen. Besides scheduling issues, it's also frustrating that you can't start your classes or your first semester when you want to. You have to meet enrollment deadlines then wait until a designated time to get started. Online school, however, can work for any schedule, and you like the idea of being able to study and take exams when you're ready. An online course with Penn Foster doesn't come with hard deadlines or due dates, and you can study whenever and wherever you want. But what's the process for enrolling in an online school? Do you have to apply and pay a fee like a traditional school? Here's what you need to know to enroll online, step-by-step.
A step-by-step guide to enrolling in Penn Foster.
Find your program. What are you interested in doing? Do you need to finish your high school diploma to move on to college or a better paying job? Do you want to train to begin a completely new career path? Decide what industry you're interested in and then take a look at the programs offered at Penn Foster to find the right fit for you.
You picked a program. Now is the time to make sure you ask all the right questions about it. You can call to speak with an Admissions Specialist at 1.888.427.6500 to talk about the program and how it can help you meet your goals.
Do you need to send in transcripts? If you've had any previous education, it could be beneficial to transfer those credits into your Penn Foster program. However, not every program can take outside credits, so check with your Admissions Specialist to see if this is something you can do.
Understand the tuition for your program. At Penn Foster, you can choose a monthly payment plan that works with your budget or pay for your program in full.
Ready to enroll? You can speak to an Admissions Specialist to walk you through the process or enroll online. You'll be prompted to enter your information and make the first payment toward your tuition to get started.
Read and sign your enrollment paperwork. You can do so digitally! Make sure your information is correct and that you understand how your tuition payment plan and the cancellation policy works.
Log in! Create a username and password that you'll remember so you can log in to your Student Portal whenever you want to study.
Get started! Familiarize yourself with how your Portal works and then get started with your first lesson. Most programs include a short "Orientation" lesson that will ease you into your online studies.
Go back to school on your terms.
Back to school season is around the corner, so there's no better time than now to make a move toward furthering your education. Whether you're looking to finish your high school diploma or want to start down a new career path, Penn Foster's flexible, affordable online programs let you choose when you start your studies. Use the excitement of the back to school season to jump into your education with enthusiasm!