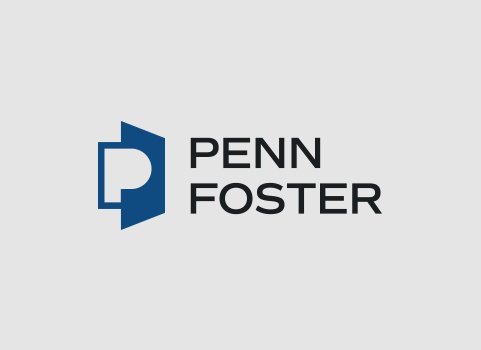 Fitness and Nutrition
How to Improve Your Gourmet Cooking Skills
If you love food, one of the best ways to really indulge in your passion is to improve your very own cooking skills. Whether you've got experience experimenting in the kitchen or you're a total beginner, Penn Foster has the recipe to help you get on the path towards gourmet cooking.
We all need food to survive, but why not really enjoy as many great meals as possible? Many people get scared that restaurant-quality, gourmet food is out of reach at home. With the right tools and information, though, you can improve your cooking skills to help make you feel like you're eating in a five-star restaurant every night.
Whether you're someone who is looking to improve their cooking abilities, for entertaining or just to save money by cooking more at home, Penn Foster can help you improve your gourmet cooking skills, saving you time and helping to impress your friends and family.
What is a gourmet cook?
You might be wondering what, specifically, makes a gourmet cook. We see the word fairly frequently, but it isn't something that can just be added to make a person or meal sound fancy or high-end. There are plenty of talented home chefs out there, but a gourmet chef operates both skillfully and with expertise. In addition to making and enjoying food, gourmet cooks use fine, high-quality ingredients and are knowledgeable about the history behind dishes and their ingredients. They also use their extensive knowledge to create variations on traditional dishes as well as concoct new, exciting flavors.
How to become a gourmet chef
There are a lot of reasons why you might want to improve your cooking skills to bring them to the gourmet level. Some people really enjoy spending time in the kitchen, finding it to be a way to unwind and relax after a busy day. Others might be tired of restaurant food that doesn't offer the healthiest of meal options. Saving money by cooking at home is another practical reason some people might feel a gourmet cooking course is for them. Maybe you can relate to all these reasons or have an entirely different one. Whatever your motivation, you might want to consider taking a gourmet cooking course like Penn Foster's Gourmet Cooking Certificate to help you achieve your goals. It can provide you with a wide range of knowledge to help get you started.
You'll have the opportunity to learn the fundamentals of gourmet cooking, like how to prepare stocks, sauces, and soups. You'll move on to learning about how to work with fish, poultry and game, pastas, and fruits and vegetables so you can create more complex, full meals like striped bass, chateaubriand, and other cuisines. The course doesn't just limit you to dinner-style meals, either. You'll also explore breakfasts, baking, and pastry as well. These lessons can help you expand your knowledge for home entertaining, or help you enter the professional cooking arena.
How much does a gourmet cooking course cost?
Education is always an investment and you might be concerned about an added expense for a hobby or to build new career skills. Penn Foster's goal is to be able to provide a quality curriculum to everyone interested, regardless of reason or finances. Tuition is affordable and flexible, with monthly payment plans starting at $50. Discounts on your tuition are also available if you pay for your course in full up-front. Best of all, with self-paced courses you don't have to worry about squeezing in study and practice time with all your other responsibilities. You choose where and when to study so you don't have to compromise what's important in your life.
How can I turn gourmet cooking into a career?
If you're looking to start your culinary career, the Gourmet Cooking Certificate course can help you prepare for the National Restaurant Association (NRA) ServSafe Food Handler training and certification exam. This is at no additional cost, giving you access to industry-desired credentials. In addition, Penn Foster offers other pathways to enhance your culinary career, such as the Caterer Career Diploma. This program can help you specialize your skill set to work outside of a traditional restaurant setting. Or, if you think you're more suited to the business side of things, our Hotel and Restaurant Management Career Diploma can help you develop your leadership and business skills to work in managerial roles within the hospitality industry. There are many more possibilities for a professional career centered on food, too, so check out these other jobs for people who like to cook.
Get cooking with Penn Foster
If you're ready to cook up a new skill or career, enroll online today! You can earn your certificate in as little as three months. Or call an Admissions Specialist at 1-888-427-6500 to help you learn more about different program options, academic support, and tuition.