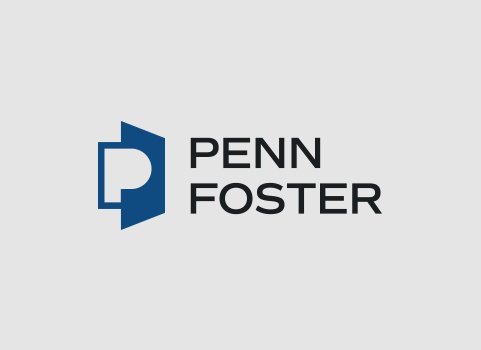 Skilled Trades and Industrial
Licenses and Certifications for HVAC Technicians
To become an HVAC technician, having EPA certification is a must. There are also additional industry certifications that can help you stand out in the field. Here's what you need to know about the top HVAC certification exams.
To become an HVAC technician, you need more than just formal training; you'll also need to become EPA certified. This certification is required for all HVAC technicians, no matter what state they live in, but there are also additional industry certifications that could be worthwhile and help you stand out when applying for jobs. Here's what you should know about the different types of certifications for HVAC techs!
Why do HVAC technicians need certification?
As part of the day-to-day work in the field, you'll often be handling chemicals like refrigerants. Due to the toxic and volatile nature of the materials and systems that HVAC technicians work with, it's important that you know how to handle them safely. Through your formal HVAC training, you'll learn safety procedures for handling a variety of chemicals, but you'll also need to prove to employers that you know what you're doing. The best way to do that is through recognized industry certifications. Some are specific to states or federal law in the handling and disposal of dangerous materials, while others focus on honing skills that will make the holder a more competent and qualified professional.
Read more: HVAC Technician Career Guide
EPA Certified A/C & Refrigeration Technician
The United States Environmental Protection Agency (EPA) requires that all professionals who work with refrigerants be certified to do so. Being an EPA-certified HVAC technician allows you to buy refrigerants, but also to service a variety of air conditioning and refrigeration systems in both residential and commercial settings. There are three specializations for this exam: small appliances, high-pressure refrigerants, and low-pressure refrigerants. Any technician applying for this certification must choose one. Refer to the EPA's website on A/C and refrigeration technician certification for details. More information about certified providers of the exam can be found here.
Generally, you'll need to earn your EPA certification before employers will consider you for a job as an HVAC technician, so it's an important step toward starting a career in the field. Once you do become certified, you don't need to renew it unless there happens to be a change in EPA regulations or laws.
Industry Competency Exams (ICE)
Provided by North American Technician Excellence, the ICE certification is a leader in measuring basic competency in the HVAC industry. This certification is geared toward HVAC professionals who have one year or less of experience. It measures baseline competency in residential, light commercial A/C and heating and commercial refrigeration. It is available to take both online and in-person.
Unlike EPA certification, ICE certification isn't a requirement to get a job as an HVAC tech. However, having the credential on your resume can help you stand out to employers or show clients that you have the skills to get the job done.
Read more: How to Study Online for a Hands on Job as an HVACR Technician
Who is the ICE exam designed for?
ICE exams are designed for entry-level HVAC technicians. If you're a recent graduate of an HVAC training program, just got a job in the field, or have been working for less than a year, this credential is for you!
What are the benefits of taking the ICE exam?
While it's not required for employment, taking and passing the ICE exams can benefit your job prospects and career growth. Being ICE-certified shows that you are competent in the basic skills and knowledge that HVAC technicians need to do well on the job.
What are the three types of ICE exams?
There are three different ICE exams:
Residential, which includes both a core and specialty exam.
Light Commercial A/C and Heating.
Commercial Refrigeration.
You don't need to take all three exams, but doing so can be beneficial to starting your career as an HVAC tech.
Read more: 10 Skilled Trades Jobs In Demand for 2023
How many questions are on the ICE exam?
Each of the three ICE exams covers 100 questions. The questions are multiple-choice, and you'll need to get at least a 60% to pass the exam. If you fail an exam the first try, you can retake it, though you'll need to pay the testing fee for each time you take an exam.
What is the NATE exam?
The North American Technician Excellence (NATE) exam is another certification that isn't necessarily required to work in the field, but is one that can definitely be beneficial to your career as an HVAC technician. Being NATE-certified shows that you're a professional who knows what you're doing and can be especially appealing to employers who are looking for skilled, knowledgeable HVAC techs. NATE offers both entry-level and senior level exams, so you can demonstrate your skills as a new technician and then again as an experienced technician.
Read more: 10 Reasons to Become an HVAC Technician
Professional level certifications
The nonprofit organization HVAC Excellence offers a variety of optional certifications for different skill levels. The professional level certifications are for those with at least two years verified field experience and a passing grade on the core exam. It is only awarded to technicians that can pass both the prerequisite and closed book exams. These exams will test competency in a variety of areas that include, but are not limited to heat pump service, gas heat, combustion analysis and light commercial refrigeration.
Professional level certification isn't a requirement to grow your career as an HVAC technician, but it can be beneficial in demonstrating your skills and knowledge in the field. Having industry-recognized certifications on your resume can help you stand out from the competition when applying for jobs or if you're looking to move up in your current HVAC role.
For more information, visit the HVAC Excellence page on professional level certifications.
Learn more about becoming an HVAC technician
Not sure what it takes to become an HVAC technician or want to know more about the job requirements, typical salary, and training you need?
Check out this blog: What Is An HVAC Technician?