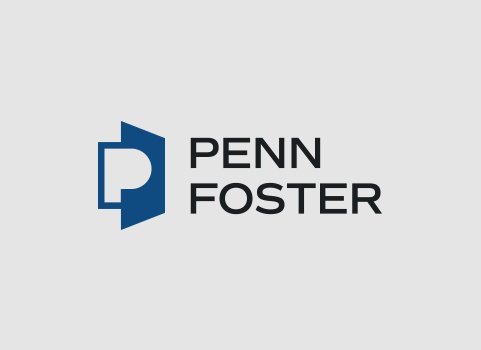 Business
Meet a Professional Virtual Assistant: Carmen Abascal
Interested in becoming a virtual assistant, being your own boss, or starting your own business? Check out this interview with professional virtual assistant Carmen Abascal and learn about her experiences working in this emerging field!
Penn Foster's recently-launched Virtual Assistant program was designed to help you take the first steps towards starting your own business and becoming your own boss in this emerging field. As part of our Virtual Assistant program, we have included content from Lisa Morosky - author of the popular eBook, The Virtual Bootstrap VA: The Go-Getter's Guide to Becoming a Virtual Assistant, Getting and Keeping Clients, and More!
Recently, Lisa Morosky conducted interviews with several professional virtual assistants already working in the field. Today, we bring you Lisa's interview with Carmen Abascal - a virtual assistant and owner of I Love Blue Pencils, which specializes in providing administrative support services to small businesses. Carmen has over 27 years of experience in administrative support roles. She makes it her goal to continue improving her administrative support knowledge. Carmen is a proud and active member of the International Virtual Assistants Association (IVAA) and the Oak Lawn Chamber of Commerce. She resides on the South side of Chicago, is married, and has two sons and three grandsons.
What type of people do you serve as a virtual assistant? Why did you choose this niche?
I currently a support speaker/coach, a catering launch specialist, and financial planners (to name a few).
I love the variety that these different types of clients add to my day. Working with my speaker/coach client has given me the opportunity to share my event planning skills. Working with the catering launch specialist has provided me the opportunity to support in a project management capacity. Providing support to my financial planning clients has allowed me to share my love and knowledge of working with Excel and also given me the opportunity to help manage and automate financial design forms for their clients using Smartsheet.
In your experience, what skills come in handy when working with teacher-sellers?
For supporting financial planners, I have found that a firm knowledge of Excel is extremely helpful and almost necessary. In the manner I have supported my financial planner clients, they have sought my support for Excel projects.
While I personally do not support my clients using Quickbooks or Quicken, some financial planners may require this type of knowledge. However, some also have a proprietary software platform they use to support their clients and will ask that you be ready to learn their software. Training is usually available.
What are your best tips for successfully working with teacher-sellers?
They have extremely busy schedules, usually working with a support team of other financial planners. They are likely desiring to offer the best support for their clients and will expect the same type of level of support from their virtual assistant. They are usually knowledgeable in Excel as well, but prefer not to spend their valuable time on the software for projects. I have had nothing but wonderful experiences working these types of clients, as they usually are very professional and welcome my feedback when offered.
What does a "day in the life of Carmen" look like?
Currently, most of my day is spent supporting my speaker/coach client, but I service my other clients (including the financial planner) on a project basis.
I typically start my business day at 9:00am and work throughout my day on event planning, responding to emails, working on projects for that day, and working on chamber related items, depending on what needs to get done. I am blessed to usually be able to wrap-up my day around 3:30pm.
Lastly, what are some tips you have for staying organized and managing your time as someone who works from home?
Before I left the corporate world, I used to spend a total of two hours per day commuting to and from work. Being a virtual assistant, I love that I have been given that time back and I focus on using that time wisely, such as reading emails, business related articles, or listening to podcasts (to name a few).
It's very important to have a designated working space and schedule when you are working from home. It is also important to share with your family and friends that when you are working on projects during this schedule, you will likely be unavailable to connect until "after business hours". It's imperative you share with your family and friends that just because you work from home, it is no different in terms of availability than if you were working as an employee in a brick and mortar business.
During the time when I am supporting my clients, I try to avoid answering my personal cell phone and emails. Working from home takes focus, drive, and discipline. When I have calls scheduled or I am working on deadlines, I do not answer my personal cell phone or my front door unless it's urgent. My family has a good understanding of my time and, thankfully, respects my schedule as well.
My goal has always been to be able to enjoy the freedom of working for myself, and along the way I have learned that to maintain this freedom, I will need to maintain these business principles.
Interested in learning more about the virtual assistant industry, or even becoming a virtual assistant yourself? Head here for more information on virtual assistant courses, what a virtual assistant does, how to become a virtual assistant, and more!