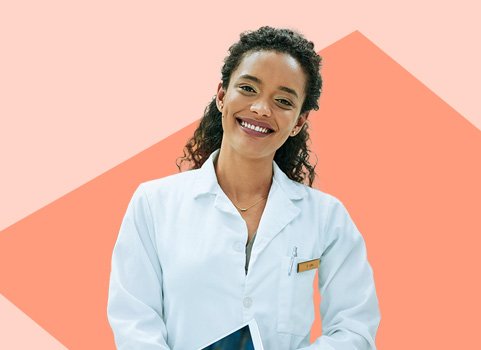 Healthcare
Job Guides
Skills Every Pharmacy Technician Should Have
There are many skills that can help you get ahead in the growing Pharmacy Technician field. As a key player in the health care field, these skills will help you find success and get ahead.
Today's pharmacy technician is an integral member in the healthcare industry. Pharmacy technicians play a vital role in delivering medication to patients. Currently, pharmacists' roles are transitioning from one of dispensing medication to one of "health care provider". As the pharmacist's role continues to develop, pharmacists' are now involved in actively managing patient care. Therefore, the role of the pharmacy technician is undergoing significant change. Pharmacy technicians will be required to fill the gaps and assume additional responsibilities in the medication delivery process.
As the role of the pharmacy technician continues to develop, pharmacy technicians will be required to pursue additional education plus develop new skillsets. If you've been considering a career as a pharmacy technician, here are a few of the important skills and aptitudes you'll need to get ahead:
Skills every pharmacy technician should have
The pharmacy technician field can be a rewarding and fulfilling job for those looking to enter the in-demand healthcare industry. As a pharmacy technician, your main responsibility is to assist pharmacists with filling prescriptions, ensuring that patients receive the right medication and dosage. Pharmacy technicians can work in different settings, including retail pharmacies, hospitals, nursing homes, and mail-order pharmacies, giving you the flexibility to choose your preferred work environment and schedule.
To do well in this role, a pharmacy technician must possess certain skills and qualities that contribute to the efficient operation of the pharmacy and enhance patient care. In this blog post, we'll explore some essential pharmacy technician skills, the basic knowledge required for the job, and the responsibilities you can expect in this role. Additionally, we'll provide you with a comprehensive skills checklist to help you self-assess your strengths and competencies and identify areas for improvement.
Read more: How to Become a Pharm Tech
Pharmacy technician skills checklist
As you embark on your pharmacy technician journey, making sure you have the right skills and qualities to thrive in the field is essential. Use this pharmacy technician skills checklist as a guide to assess your aptitude and readiness for this growing profession.
1. Education and certification
High School Diploma or equivalent: This is the minimum education requirement for most pharmacy technician jobs.
Learn more about earning your High School Diploma online.
Pharmacy Technician Certification: While not always required, many employers prefer candidates who are Certified Pharmacy Technicians (CPhT). This certification is often obtained through passing the Pharmacy Technician Certification Exam (PTCE) or the Exam for the Certification of Pharmacy Technicians (ExCPT).
2. Basic math skills
Pharmacy technicians often have to calculate dosages and count pills, so a good understanding of basic math is important.
3. Attention to detail
Medications must be dispensed accurately to ensure patient safety. Pharmacy technicians must therefore be meticulous and detail oriented.
4. Customer service skills
As a pharmacy technician, you will be interacting with customers on a regular basis. Good customer service skills, including patience and empathy, are crucial.
5. Knowledge of medications
While you will learn a lot on the job, having a basic knowledge of common medications, their uses, and potential side effects is beneficial.
6. Technology skills
Pharmacy technicians often use specialized computer programs to manage patient records and fill prescriptions. Comfort with technology and an ability to learn new software quickly is important.
7. Communication skills
Pharmacy technicians need to communicate clearly and effectively with pharmacists, other healthcare professionals, and patients.
8. Ethical standards
Pharmacy technicians must adhere to a high standard of ethical behavior due to the sensitive nature of their work, which includes handling confidential patient information and potentially dangerous medications.
9. Physical stamina
The job often involves standing for long periods, and possibly lifting heavy boxes of supplies or equipment.
10. Organizational skills
Managing inventory, keeping records, and multitasking are common tasks for pharmacy technicians, requiring good organizational skills.
11. Problem-solving abilities
When issues arise, such as a discrepancy in a prescription order, pharmacy technicians must be able to problem-solve effectively.
12. Knowledge of pharmacy law and regulation
Pharmacy-specific things you need to know
To excel as a pharmacy technician, it's essential to have a solid foundation in various aspects of pharmacology and medication management. Developing a strong understanding of these areas is crucial for patient safety and providing accurate and efficient medication dispensing services. Here's a more detailed look at the key areas of knowledge required for pharmacy technicians:
1. Basic pharmacology
Pharmacy technicians must clearly understand basic pharmacology concepts, such as drug absorption, distribution, metabolism, and excretion. This knowledge helps you understand how medications work in the body, predict your effects, and identify potential issues related to drug administration.
2. Drug classifications
Pharmacy technicians should be familiar with different drug classifications, including prescription and over-the-counter medications, controlled substances, and high-alert medications. Understanding the various drug classes allows pharmacy technicians to identify medications, understand their uses, and recognize potential risks associated with each class.
3. Dosage calculations
A solid understanding of dosage calculations is essential for pharmacy technicians, as they must accurately prepare and dispense medications based on the prescribed dose. This includes converting units, calculating drug quantities, and determining appropriate dosing for various patient populations, such as pediatric and geriatric patients.
4. Drug interactions
Pharmacy technicians must be aware of potential drug interactions, including drug-drug, drug-food, and drug-disease interactions. This knowledge helps you identify potential issues, inform the pharmacist, and contribute to patient safety by preventing harmful interactions.
5. Side effects and adverse reactions
Understanding the common side effects and adverse reactions associated with medications is essential for pharmacy technicians. This knowledge allows you to educate patients about potential risks, monitor for any adverse reactions, and report any concerns to the pharmacist or healthcare provider.
6. Medication storage requirements
Proper storage of medications is crucial for maintaining your efficacy and safety. Pharmacy technicians must be familiar with the specific storage requirements for various medications, such as temperature, light, and humidity conditions. This knowledge ensures that medications are stored correctly and that patients receive effective and safe treatments.
By gaining an understanding of the role and responsibilities, you'll be better equipped to handle the daily rigor of your job and provide optimal patient care. Consider enrolling in a pharmacy technician program like Penn Foster's to build a strong foundation in these essential concepts.
Role and responsibilities for pharmacy technicians
Your daily responsibilities will vary depending on your work setting, but some common tasks are essential to the role across different pharmacy environments. In this section, we'll discuss the primary responsibilities of a pharmacy technician, which include processing prescription orders, dispensing medications, managing inventory, and providing customer service, among others. By understanding these key duties, you'll be better prepared for success in your pharmacy technician career.
Typical pharmacy technician responsibilities include:
Receiving and processing prescription orders
Preparing and dispensing medications
Labeling and packaging medications
Maintaining medication inventory
Assisting with billing and insurance claims
Providing customer service and patient education
Adhering to pharmacy regulations and safety protocols
Read more: How Daiana Tezotto Became a Pharm Tech in the United States
Familiarity with pharmacy software and tools
As a pharmacy technician, it's essential to be well-versed in the various software programs and tools commonly used in pharmacies. Familiarity with these programs will help you manage patient profiles, process prescriptions, and maintain inventory effectively. Here's a list of some popular pharmacy software and tools that you may need to know:
Baxa Rapid Fill (ASF)
Baxa Repeater Pump
Baxa ExactaMIX
Baxter AUTOMIX/MICROMIX
Omnicell
Parata RDS
Parata MAX or Mini
McKesson PACMED
Kirby Lester
TORBAL Rx Balances
Baker Cells
Cerner
Epic
Connexus
Nexgen
By acquainting yourself with these programs and tools, you'll be better equipped to handle the daily tasks and challenges that come with being a pharmacy technician. As technology continues to evolve, staying updated on the latest software and tools will be crucial to your success in the field.
Discover pharmacy technician programs at Penn Foster
Penn Foster offers flexible, online pharmacy technician courses tailored to your needs and career goals. You can choose between the Pharmacy Technician Career Diploma and the Pharmacy Technician Professional Program, both designed to fit seamlessly into your schedule and allow for at-home learning. 
Wondering about the differences between the two? The Pharmacy Technician Professional Program, offered through Penn Foster College, is ideal for those with prior pharmacy tech experience seeking certification. It helps refresh your existing knowledge and prepares you for industry certification. 
On the other hand, if you're new to the pharmacy tech field, the career diploma program provides an excellent starting point, introducing you to the job requirements and essential skills for success in the role. If you're unsure which program is the right fit for you, don't hesitate to contact our Admissions Specialists at 1.888.427.6500 for help!