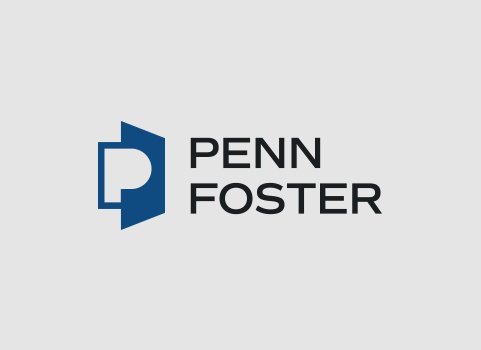 Healthcare
Specialty Certifications in Medical Billing & Coding
Medical billing and coding professionals have the option to pursue a wide variety of specialty certifications. Take a look at this comprehensive list of specialty certifications in medical billing and coding, and learn how you could take the first steps towards distinguishing yourself as a medical billing and coding professional!
Originally Published on AccreditedSchoolsOnline.org
Specialty credentials confirm the expertise of experienced coders in specific medical disciplines ranging from cardiology to anesthesia. These certifications in medical billing and coding focus on specialized procedures and regulations, including Medicare billing guidelines and the codes commonly used for a variety of disciplines.
CASCC: The Certified ASC Coder credential relates to billing for Ambulatory Surgery Centers (ASCs), including the interpretation of operative notes and an overview of the types of surgery performed at ASCs.
CANPC: The Certified Anesthesia and Pain Management Coder credential pertains to coding for surgical cases, codes from the American Society of Anesthesiologists (ASA), and elements of anesthesia claims, such as units of time.
Read more: Which Healthcare Certifications Pay the Most?
CCC: The Certified Cardiology Coder credential verifies professional experience with coding for surgical procedures performed by cardiologists, such as heart catheterization and coronary interventions.
CCVTC: The Certified Cardiovascular and Thoracic Surgery Coder credential shows a professional's familiarity with codes for cardiovascular and thoracic surgeries, such as cardiopulmonary bypass operations.
A medical billing & coding certification can help you earn more: Which Medical Billing & Coding Certification Exam Should You Take – the CBCS or CPC?
CCPC: The Certified Chiropractic Professional Coder credential affirms a person's ability to code radiologic, neurologic and musculoskeletal diagnostic procedures.
CDIP: The Certified Documentation Improvement Practitioner credential is awarded to those who show competency in clinical documentation as electronic health records change documentation processes.
CEDC: The Certified Emergency Department Coder credential verifies skills in coding for typical emergency services, such as laceration repair, fracture care, removal of foreign bodies and moderate sedation.
CEMC: A Certified Evaluation and Management Coder credential confirms professional experience with Medical Decision Making (MDM) guidelines used in multiple specialties, including time-based coding and risk assessment.
CENTC: The Certified ENT Coder credential applies to coding for procedures performed by ear, nose and throat specialists and otolaryngologists, such as laryngoscopies and sinus surgeries.
CFPC: The Certified Family Practice Coder credential verifies expertise in determining codes for multiple procedures and services, such as giving injections, caring for broken bones and taking medical histories.
CGIC: The Certified Gastroenterology Coder credential covers correct coding for common gastroenterological procedures and surgeries, such as colonoscopies and esophageal dilations.
CGSC: A Certified General Surgery Coder credential focuses on services typically offered in this specialty, such as teaching situations, shared visits, consultations and operations, including hernia repairs and transplants.
CHDA: The Certified Health Data Analyst credential demonstrates mastery of health data analysis, including the ability to take data and transform it into useful information quickly and accurately.
CHONC: The Certified Hematology and Oncology Coder credential shows a coder's knowledge of the medical practice of hematologists and oncologists, including cancer-related procedures like chemotherapy, bone marrow biopsies and other services.
CHPS: The Certified in Health care Privacy and Security credential is for professionals who specialize in the privacy and security of health care information and demonstrate the ability to design, implement and administer privacy and security protection programs.
CHTS: The Certified Health care Technology Specialist exams are for health IT professionals who want to validate their competency in various topics, including workflow assessment, certain hardware and software, problem diagnosis, and system tests and installations.
CIMC: The Certified Internal Medicine Coder credential concentrates on coding for procedures typical in an internal medicine practice, such as injections and skin tag removals.
CIRCC: The Certified Interventional Radiology Cardiovascular Coder credential was created to reduce the field's high error rates. This certification validates individuals who display advanced knowledge of diagnostic angiography, non-vascular interventions, percutaneous vascular interventions, diagnostic cardiac catheterization and basic coronary arterial interventions.
COBCG: The Certified Obstetrics Gynecology Coder credential provides verification of familiarity with coding for obstetric services and deliveries as well as OB/GYN surgical procedures, such as hysterectomies and biopsies.
COSC: The Certified Orthopedic Surgery Coder credential can assure an employer of a candidate's proficiency in coding for procedures that orthopedists typically perform, including arthroscopies and fracture repairs.
CPCD: The Certified Professional Coder in Dermatology credential specializes in coding of surgical procedures common for dermatologists, such as skin debridement or the removal of damaged tissue.
CPEDC: The Certified Pediatrics Coder credential can show experience in coding services and procedures relating to health care for children, such as injections, vaccinations, vision testing and foreign body removal.
CPRC: The Certified Plastic and Reconstructive Surgery Coder credential demonstrates expertise in coding for procedures and services offered by plastic and reconstructive specialists, including scar revisions and cosmetic surgeries.
CRHC: The Certified Rheumatology Coder credential focuses on coding surgical procedures, such as joint injections that are often billed in rheumatologists' practices and rheumatic disease treatment. This credential also includes coding for conditions like carpal tunnel syndrome, fibromyalgia, rheumatoid arthritis and numerous other diagnoses.
CSFAC: The Certified Surgical Foot & Ankle Coder credential can verify the experience of coders working with podiatrists, orthopedists and medical facilities that offer consultations, services and surgeries specifically for feet and ankles.
CUC: The Certified Urology Coder credential offers verification of experienced coding procedures and surgeries common to this specialty, such as urinalysis, injections, cystoscopies, biopsies and others.
Interested in pursuing medical billing and coding certification? Take the first steps with online medical billing and coding classes - so you can learn online, at your own time, while pursuing a career in the healthcare industry!