Learn How to Start and Grow a Business Online
Learn how to use online tools to start and manage your own business with Penn Foster. Our affordable online Starting Your Own Business Certificate program can help you embrace your inner entrepreneur by learning business practices and independent contractor management skills to successfully launch your own online business or help you build your current business - all at your own pace.
Why Start Your Own Online Business?
Our online Starting Your Own Business certificate program is a great way to gain the knowledge and skills relevant to starting a business. Learn how to start and operate an online business, write a business plan, work as your own boss, and manage time and clients. ​In our short, four-course program, you will receive expert academic support, as well as the support of your peers, as you learn the essentials of starting an online business or building your current business with online tools.
Why Choose Penn Foster Career School?

Affordable Tuition
In our affordable Starting Your Own Business program, you can choose from customized payment plans to help you fit your courses comfortably into your budget.

On-Demand Learning
No set class schedules means that you study when you can. Access instructors and coaches through text, phone and email or chat with classmates online.

Preparation for Self-Employment
You can gain the knowledge and skills to help you start and grow your own online business.

Mobile-Friendly Flexibility
Our 24/7, on-demand learning platform is easy to use – at home or on the go – and you decide when to start and take your classes.

Personalized Goal Tracking
With our progress-tracking and goal-setting tools, you can customize your study schedule to help meet your personal goals.

All-Inclusive Program
Your tuition includes access to instructors and teaching assistants, study materials, unlimited career support, and even a personal Success Coach!
A Customized Learning Experience
With mobile-friendly coursework, progress-tracking and goal-setting tools, virtual simulations, and informative videos to help you succeed, the Penn Foster Experience (PFx) is online learning like no other.
Starting Your Own Business Course Details
Our Starting Your Own Business curriculum consists of lessons in owning and operating an online business, understanding contract work, marketing, managing time effectively, and more to help you succeed as a business owner.
Tuition
With flexible, affordable payment options, you can get started on your Starting Your Own Business Certificate program today.
I would recommend Penn Foster to anyone in the world. This school gave me a second chance to show my greatness and helped me succeed as an individual in life today. The teachers and students were friendly and the work was very easy and understandable. I don't know anyone who wouldn't want to pursue a school like that.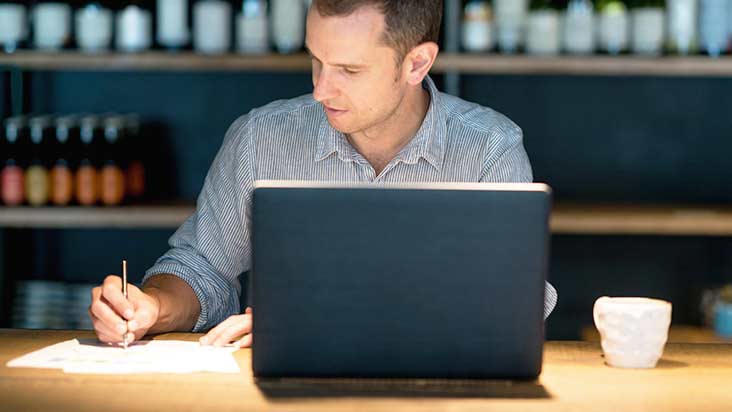 Ready To Enroll?
Get going today on your path towards becoming an entrepreneur and starting an online business with Penn Foster Career School's accredited, online program.
Enroll Now
Hundreds of leading employers and workforce organizations partner with Penn Foster to attract, develop, and retain talent for today's in-demand middle skilled occupations.