Pursue Your Passion for Nature with a New Career Path
Start turning your passion for the outdoors into a career at Penn Foster Career School. In our Wildlife and Forestry Conservation program, you can learn about important aspects of managing wildlife, parks and forests, as well as understanding safety in nature, conservation issues, and wildlife law enforcement. Follow your dreams for a career in the great outdoors and make school work for you — learn at home or on-the-go at a pace that's right for you.
Why Work in the Forestry and Wildlife Conservation Field?
Work in a field that is making an impact on the planet — all while loving what you do. This program offers a comprehensive curriculum to help you apply your knowledge in a real-world setting, whether working for a government agency, animal conservation group, forestry management service, or other organization.
Why Choose Penn Foster Career School?

Start and Study When You Want
Learn at home or on the go through our custom-designed, mobile-friendly student portal, available 24/7.

Dedicated Success Coaches
You're guided by Certified Instructors, Success Coaches, Teaching Assistants, and Student Support Staff - all working to help you succeed.

On-Demand Learning
No set class schedules so you set the pace and study when you can. Learn at home or on the go — you decide when to start and take your classes.

Set Your Goals and Pace
Customize your study and exam schedule with progress-tracking and goal-setting tools that keep you moving forward.​

Proven Reputation
With 44,000 graduates in 2017 from our regionally and nationally accredited High School and Career School and nationally accredited College, you're in good hands!

Connect with Other Students
Connect in real-time with other Forestry and Wildlife Conservation students as part of the Penn Foster Community.
A Customized Learning Experience
With mobile-friendly coursework, progress-tracking and goal-setting tools, virtual simulations, informative videos, and personal coaches to help you succeed, the Penn Foster Experience (PFx) is online learning like no other.
Wildlife and Forestry Conservation Course Details
In the Penn Foster Career School Wildlife/Forestry Conservation program you'll study topics like state and federal laws protecting wildlife, types of violations, forest ecology, regeneration methods, and employment opportunities in wildlife, forest, fish, and park management. This online diploma program includes National Audubon Society and National Parks Field Guides to help you research and better understand a variety of animal species.
Tuition
With flexible, affordable payment options, you can get started on your Forestry and Wildlife Management training online today.
I studied Wildlife/Forestry Conservarion which was an amazing course it was so much fun... I wanted to finally be able to give back to the environment. I know that my purpose is to take care of the environment... And that's why I was excited to get into the program.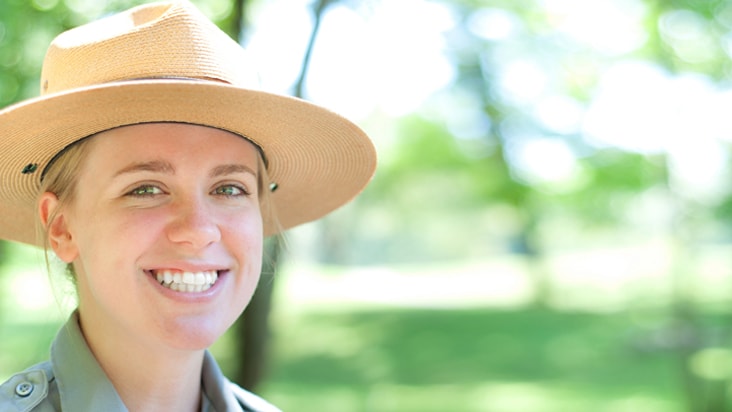 Ready To Enroll?
Get started today on your path towards improving the environment with Penn Foster Career School's accredited, online Wildlife and Forestry Conservation program.
Enroll Now
Hundreds of leading employers and workforce organizations partner with Penn Foster to attract, develop, and retain talent for today's in-demand middle skilled occupations.