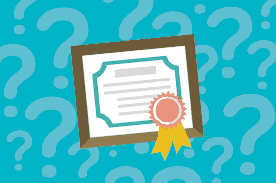 When choosing an online veterinary technician school, you'll want to be sure to choose an institution that is accredited by the American Veterinary Medical Association (AVMA) through their Committee on Veterinary Technician Education and Activities (CVTEA). Not sure what AVMA-CVTEA accreditation is all about? Read below to learn more about why AVMA-CVTEA accreditation is so important to students, faculty, and employers, and exactly what it means for a school to be AVMA-CVTEA accredited!
What is AVMA-CVTEA Accreditation?

Accreditation by the AVMA-CVTEA represents the highest standard of achievement for veterinary technician schools in the United States. AVMA-CVTEA accredited institutions go through a rigorous and comprehensive revue to determine whether they meet the high standards of quality set required for accreditation.
Why is AVMA-CVTEA accreditation so important to your career?

If you are serious about becoming a veterinary technician and starting a career in animal care, you'll want to take the first steps with an AVMA-CVTEA-accredited institution. Here are five reasons why you should chose an AVMA-CVTEA-accredited veterinary technician school if you want to get a job as a vet tech:
1. AVMA-CVTEA accreditation helps you become licensed and certified. Graduating from an AVMA-CVTEA-accredited institution is a requirement for becoming a licensed or certified veterinary technician through the majority of state licensing boards and credentialing agencies. Simply put - if you want to become a certified veterinary technician, graduating from an AVMA-CVTEA-accredited school goes a long way.
2. It shows that you're serious about your career path. A major part of a school's AVMA-CVTEA-accreditation process is showing that they hold their students to a high standard. Not everyone has what it takes to work in animal care, and a school has to show that they only admit students serious about pursuing a career as a veterinary technician in order to become AVMA-CVTEA-accredited.
3. It shows employers that your skills are relevant. When becoming AVMA-CVTEA-accredited, schools must show that they provide a well-rounded curriculum that is up to date with current industry guidelines and regulations. Graduating from an AVMA-CVTEA-accredited veterinary technician school shows employers that you have met specified learning goals and are ready to work in a professional setting.
4. It matters to clients. One requirement for AVMA-CVTEA accreditation is that schools must heavily emphasize the importance of animal health and welfare. Clients can rest assured knowing that their pet's health is the top priority when dealing with a veterinary professional that has graduated from an AVMA-CVTEA-accredited institute.
5. It ensures that you'll receive a quality education. Aside from benefitting employers, clients, and other veterinary technicians, AVMA-CVTEA-accreditation protects you, the student! Making the decision to further your education is a major step, and AVMA-CVTEA-accreditation provides the stamp of approval on a school that shows they can help you take the first steps on your career path.
When choosing an online vet tech school, choose one that has met the high standards of AVMA-CVTEA accreditation. While most AVMA-CVTEA-accredited schools are traditional, brick-and-mortar colleges, Penn Foster College is one of only a few online institutions offering a Veterinary Technician Associate Degree that is fully AVMA-CVTEA accredited.
Learn more here
, or
enroll today
to get started on your career path as a veterinary technician!
Sources

AVMA Center for Veterinary Education Acceditation
| AVMA.org
Accreditation 101
| AVMA.org