What shouldn't I wear to my interview?
You've got a big interview coming up and you're nervous. You've studied articles with interview tips, learned everything you could about the company from their website, and came up with a few insightful questions to ask your interviewer. The next step? Deciding what to wear. Whether you're interviewing at a conservative, Fortune 500 company or a cool, innovative start up, you should make sure you look and feel confident. You should also make sure what you wear shows the interviewer that you respect them, their time, and yourself. To make the best impression possible, here's a list of things to avoid wearing to your interview.
Anything you'd wear to the beach
Even if you're interviewing for a very casual, laid back company, dressing like you're heading out for a day on the beach is never a good idea. Besides giving the appearance that you don't care about the job you're interviewing for, many beach appropriate items are probably listed as "no's" in the company dress code. To make a good first impression, avoid wearing:
Flip-flops or sandals,
Shorts,
Clothing that is too short or too tight,
Tank tops or t-shirts with the sleeves cut out,
Crop tops,
and anything else that needs care, such as wrinkles, stains, and tears.
These interview "don'ts" apply to both men and women.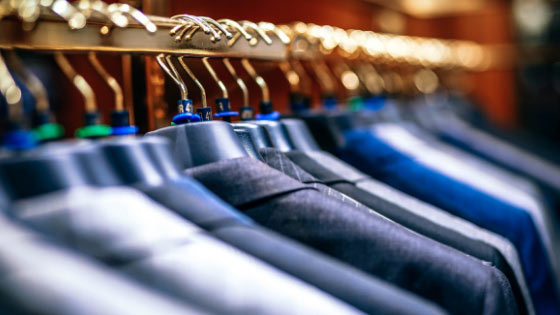 Anything you'd wear on a night out with friends
When you're out with friends, from a casual dinner to a more formal party, you wear what looks good or what's trendy. While those clothes are stylish, they may not be appropriate for an interview. Save the following items for having fun with friends after work:
Your favorite sports shirt or jersey,
Jeans, especially those with holes, embellishments, or designs on them,
Sneakers,
Heels that make walking difficult or that are overly casual,
Heavy perfume or cologne,
Too many accessories, such as several necklaces or bracelets, rings, etc.
While you want to be yourself during an interview, it's also helpful to pay attention to what the company's dress code is. If it's not available on their website, check out what they post on Facebook, or even reach out to your point of contact at the company and ask. Then, dress one step above that. If people wear nice jeans and sweaters, for example, wear trousers and a wrinkle-free button-up.
Anything you'd wear around the house
There's not much better than a cozy sweater and sweatpants when you're spending a quiet day at home. But in the outside world, pajamas, lounge pants, and hoodies don't look professional. Avoid wearing things like:
Sweatpants,
Sweatshirts,
Leggings or lounge pants,
A hoodie,
or T-shirts.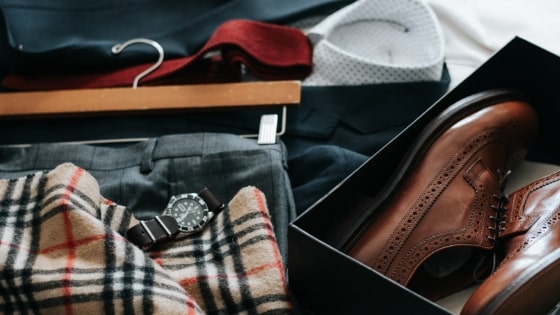 Anything that isn't you
While you need to be the most professional version of yourself during an interview, you can still let your personality shine through. If you aren't comfortable with what you're wearing, you'll be even more nervous and fidgety than you already are. Being yourself sounds like cliche advice, but it's usually the most effective. If you're pretending to be someone you're not, that will shine through.
Not sure what to wear? The standard interview uniform is usually nice pants (that aren't jeans), a clean and pressed button-up or sweater, and a blazer can always add extra confidence to an outfit.
Boost your confidence with Penn Foster.
The perfect interview outfit can make you feel ready to take on the world. Having the credentials and skills to take the first step toward a career you love can also give you a confidence boost! With Penn Foster's affordable, self-paced courses, you can work toward becoming career confident at home, around your schedule.