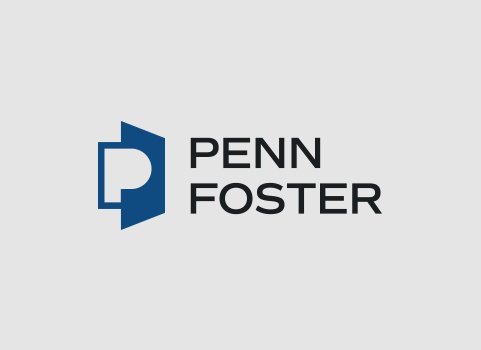 Career Advice
A Practical 5-Step Guide to Finding Your Dream Job
You're excited about taking the first steps toward a new career. Your education is helping you learn the skills you'll need to successfully navigate the duties of your new job. But, there's the question of actually finding that job. Searching for, and landing, the job of your dreams will take time, research, and skill. Here's what you need to know to prepare.
Starting Your Job Hunt.
You're excited about taking the first steps toward a new career. Your education is helping you learn the skills you'll need to successfully navigate the duties of your new job. But, there's the question of actually finding that job.
Should you start searching when you're still a student? Do you really need to network with others in the field and keep an ear open for any nearby companies hiring for the position you want to fill? Absolutely. Here's what you need to know to get the job hunt started right.
Know what to look for when you're searching for jobs.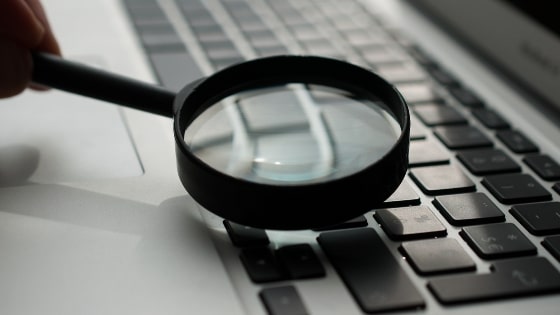 In theory, searching for a job in the field you're studying is straightforward. Google some companies you are interested in and the internet serves you up pages of possible places you can apply. Submit your application, go to the interview, get hired. Success!
Before jumping to apply to a position because the title sounds interesting, make sure to do your research. That means becoming familiar with what the usual expectations are for the job you're hoping to land, what the average pay is, and where you can expect to work.
Not sure where to start? The Bureau of Labor Statistics Occupational Handbook has information on job duties, average pay, and job growth for hundreds of careers, all online. Some job search websites also offer information on the average salary of employees at particular companies. You can use the site to look up the job title you want and jot down some notes on the salary and different places you can work to reference later.
Start searching!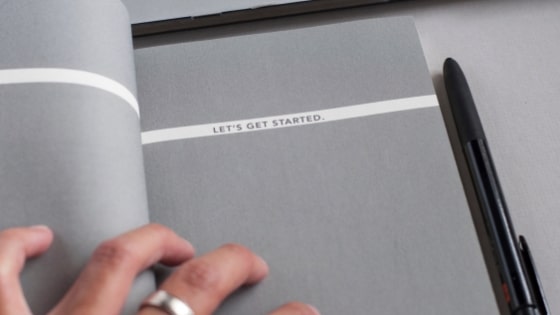 You've done a little research and jotted down notes on what you can expect, on average, for the job you want. With that in mind, it's time to start actively looking for one!
While you can definitely just type what you're looking for into a search engine to pull up job posts near you, it's often easier to go straight to a website that posts open positions. Not only can you apply through that site, you can save your resume making it easier to apply to multiple position.
Monster, Indeed, and Glassdoor are great places to start. Each site allows you to search for open positions by title, distance from your home, and experience. This will help you zero in on the jobs that will actually work for you. Additionally, you can upload your resume and create an account that allows you to apply to positions you're interested in with only one or two clicks.
Those aren't your only resources, though! If you have a LinkedIn profile (and you should), you can alert recruiters and employers that you're open to finding a job by updating the career interests section and making use of the LinkedIn jobs app. Having a professional and developed LinkedIn profile can also help you connect with those in your field and build a network of peers.
Don't forget to also take advantage of the career services your school provides, like Penn Foster's job section on the student community! Here, you can find job posts from employers across the country, in various fields, searching for Penn Foster students and graduates to take on these roles.
Get to know the company you're interested in working for.
Something that you don't often learn about in a job posting is the actual company. Outside of mission statements and basic information, most job listings aren't going to include details such as vacation and personal time, the company culture, and the satisfaction of employees.
Being satisfied in your career isn't just about doing work you find rewarding. Even the most rewarding jobs can be stressful and make you unhappy if the environment you're working in isn't a good one. To make sure the company you're applying to is a good fit for you, find out more about them. Go to their website, read customer reviews, and learn their history.
A lot of unhappy customers or clients, with the same complaints? It might not be a great to place to work. For insight from current and former employees about the atmosphere and working conditions, look the business up on sites like Glassdoor and, if you're a woman, In Her Sight.
Glassdoor has employee reviews, salary info and more on thousands of companies. In Her Sight also provides reviews, but concentrates on how friendly that company is for women. Does the company have a lot of women in higher positions? Do they offer equal pay and fair maternity leave policies? You can find it there.
Besides determining if the company and position will be a good fit for you, your research can also pay off later in an interview. Hiring managers love when a candidate has looked into the company. It shows you are interested and invested in the business, which makes for a great employee.
Prepare to rock the interview.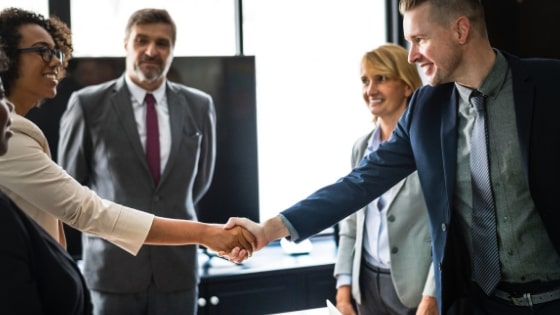 You've applied to a few open positions that you feel are the perfect fit to start your new career and now you've been called in for an interview. You already have a good idea of what the company stands for and the industry expectations for the role you're looking to fill, but you're still excited and anxious.
Tame your nerves and prepare to rock your interview with advice from career services and get some interview practice. Reach out to our Career Coaches for the do's and don'ts of crushing an interview. You can even send them a practice video of an interview so they can help you with tips specific to you! This can include helping you practice answers to the toughest interview questions, so you can be confident about what you say in a real interview.
Be true to you.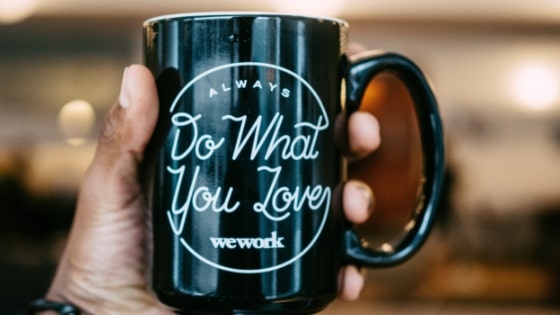 Doing your researching and preparing as much as possible for interviews is crucial, but it's also important to remember to be true to you. You chose to further your education and study what you did for a reason. You're a passionate, dedicated individual and that should come through in your career search. Remember that an interview goes two ways. You should use it as a chance to decide if that company would be a good fit for you.
Penn Foster gives you the skills and knowledge you need to take that first step toward your dream job, so face those interviews with confidence in yourself. We know you can do it.