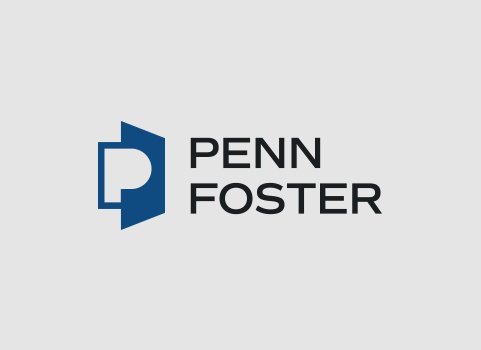 Announcing the 2019 DEAC Graduate of the Year
Our Graduate of the Year finalists were all outstanding in their studies and career success. They shared their stories, their challenges and their wins, and while every submission was an example of what determination can do, one story stood out. We're excited to announce our winner, Victoria Winters. Read more about the High School grad's push to complete her studies through family issues, illness, and more.
Celebrate Success at the 2019 Graduation
As an online student, you might not expect recognition for the hard work you do. You're studying and moving toward reaching your goals around your schedule, and often balancing every responsibility as best you can. At Penn Foster, we're proud of each one of you that makes furthering your education work for your life. The upcoming graduation ceremony on June 1st is one way we look forward to celebrating everything you do.
Another way to celebrate and share the accomplishments of students and graduates is through the annual Graduate of the Year Contest. This year, we had over 200 graduates submit their stories and we narrowed it down to five exceptional finalists. The winner of the contest is honored as a Distance Education Accrediting Commission (DEAC) Outstanding Graduate and will be presented with their award on June 1st!
We're excited to share that, Victoria Winters, Penn Foster High School graduate, is the 2019 DEAC Outstanding Graduate of the Year and will be recognized at this year's Penn Foster Commencement Ceremony. Here's how she made it here.
Health issues stopped her from being able to attend public school.
When she was in 9th grade, Victoria was diagnosed with kidney disease. Requiring dialysis, she was unable to attend classes regularly and had to drop out before the year was over. Because of necessary doctor's appointments, hospital visits, and other health concerns, Victoria didn't think she'd have the opportunity to get her diploma.
A TV commercial introduced her to Penn Foster and gave her hope she could graduate.
Though sick, Victoria did want to finish her education. She had plans but after attempting to earn a GED, which didn't work out for her, she almost gave up. Then as she was watching TV one day she saw a commercial for Penn Foster High School. Self-paced, no deadlines, and the ability to study where and when she wanted? It seemed too good to be true but she wanted to take the chance. How else, she thought, could she get her high school diploma?
Penn Foster turned out to be a good fit for her situation. With her heavy schedule of dialysis and doctor's appointments, and regularly getting sick, being able to pick up her studies when she was in waiting rooms, and setting them aside if she was too ill, helped her finally graduate. Victoria had to take advantage of study time extensions, completing the program in a more extended period than many students do, but she did it.
She also got even better news around the same time: She was able to receive a life-saving kidney transplant from her sister, who, for many reasons, is Victoria's hero.
Now, she plans to use her experiences to help others.
Victoria immediately enrolled in Triton College in Illinois, where she lives. In her second year, she's planning to become a social worker so that she can help kids who struggle with abuse and illness like she did. She wants her story to inspire children and adults who feel like things just won't ever go their way, who are close to giving up, to keep going and achieve great things for themselves. She did it and wants others to know they can, too. After completing her undergraduate work at Triton College, she's planning to move toward earning a Master's Degree in Social Work.
Her goals were reached through her determination. She didn't give up and looked outside of traditional methods of getting a diploma to find a school that, like her sister/hero, worked with her through every up and down in her life.
"The strongest organ of the body is the brain."
"I may not have had control over my health, but I did have control over my brain," Victoria wrote in her submission for our Graduate of the Year contest. "My fight through this was about accomplishing my goals and living out my dreams despite the obstacles and adversity that life will throw at you."
Victoria's story is proof positive that with determination and some help from loved ones, you absolutely can reach your goals. She's a survivor, a graduate, a student, a future social worker, and more! We're proud to call her our 2019 DEAC Graduate of the Year.
Hear her story and celebrate your own at the 2019 Penn Foster Graduation.
Almost finished with your courses, or graduated years ago and never got the chance to walk across the stage? Share your achievements and celebrate with other graduates like you and
register for the 2019 Graduation Ceremony
by May 1, 2019. We can't wait to see you there! If you're celebrating at home, make sure you share your pictures on social media with the hashtag #PFgrad2019.