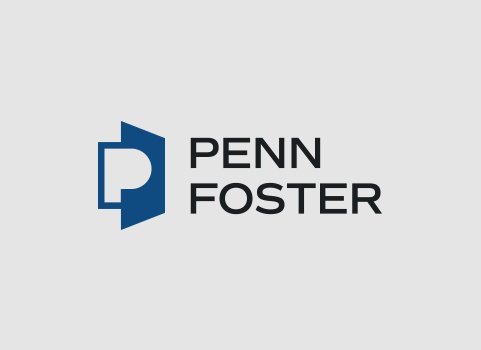 Get Inspired By Our 5 Graduate of the Year Finalists
One amazing person is honored as our Graduate of the Year at each ceremony held in Pennsylvania each year. Every story we receive for this honor is special and we're #PFProud of the work you do. Our five finalists for Penn Foster graduation 2019 really stood out. Check out their stories and get inspired to reach your goals, too!
Graduate of the Year Finalists
Graduation season is coming up and we're excited to celebrate your success on June 1, 2019 here in Wilkes-Barre, PA! Last year, over 400 graduates walked across the stage with their friends, families, and instructors cheering them on, including our Graduate of the Year, Kevin Stankovich. Every story we receive is special and we're #PFProud of the work you do, but our five finalists below really stood out. Check out their stories and get inspired to reach your goals, too!
Victoria Winters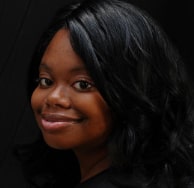 Victoria, a Penn Foster High School graduate, had a lot to overcome to make her dreams a reality. Here's Victoria's story:
"I've faced many challenges while obtaining my high school diploma. In 2007, I was diagnosed with Kidney Disease. At that time, I was in [a traditional] high school and my health worsened to the point that I was forced to discontinue high school due to the constant need for dialysis treatments. At the age of 14, this was a traumatic experience for me, not being able to attend school with my friends, join extra curricular activities, and normal things that teenagers would do in high school.
Later that year when I thought my prayers had been answered and I would return to high school, I received a kidney transplant. The surgery went well, however only a few years later, as I thought I was getting better, the kidney transplant failed in 2012. I was placed back on dialysis immediately and also on the donor list.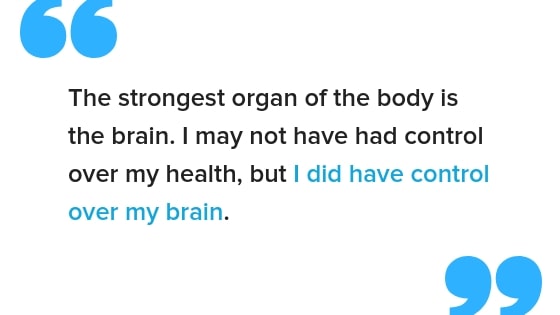 Although battling kidney disease put a strain on attending traditional high schools, I was determined to get my high school education. That is when I enrolled into Penn Foster in 2013. While completing my high school diploma with Penn Foster, I also had to balance time with dialysis treatments three times a week, constant overnight hospital stays, and surgeries. Just when I thought it couldn't get any worse, I developed severe heart problems and stomach problems.
During this time I began to lose hope. Thankfully, Penn Foster has an extension program that I was able to use, as it took me longer than the average to complete the program. It was very challenging, emotionally and physically exhausting, to stay focused on a goal that seemed to be unbelievable. With the emotional and physical help and support of my friends and family, I continued to stay hopeful and trusting that I would be "normal" again.
On February 21, 2018 at 2:30 PM, MY PRAYERS WERE FINALLY ANSWERED! During that call, I was told that I had 4 hours to get to the hospital and prepped for surgery. After 6 hours of surgery, I began the healing process.
The journey to my high school diploma was one in which people would give up immediately and quit.
The strongest organ of the body is the brain. I may not have had control over my health, but I did have control over my brain. My fight through this journey was about accomplishing my goals and living out my dreams despite the obstacles and adversity that life will throw at you. Today, I write this statement as a undergraduate student at Triton College studying Social Work to be able to help someone like myself deal with 'life's obstacles.'"
Cassandra Giovanni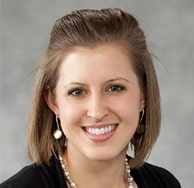 Cassandra has worked hard to advance her career in the industry she loves and used Penn Foster's Marketing Degree to make career moves. Here's Cassandra's story:
"I have used the skills I learned from Penn Foster to further my career, contribute to the field of marketing, and give back the community in which I live.
Three months after receiving my degree in Marketing from Penn Foster, I was promoted to the marketing department at the bank that I work for. Since then, I've had several promotions internally within that department, and I now head up our marketing team.
I've used the skills I learned in the Marketing program to create highly effective marketing plans, which have resulted in the highest increases in deposits, cash management, and commercial loans in the bank's history. I was also recognized by the American Bankers Association as a leading expert in brand marketing and have had six articles published that I wrote about marketing.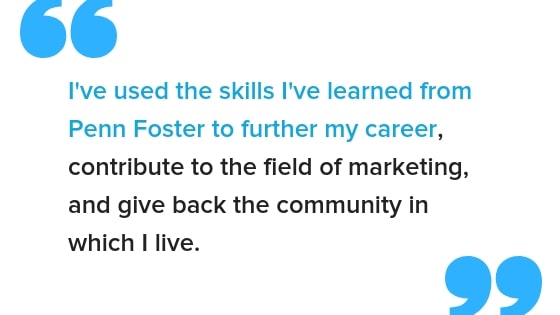 In addition, I made guest appearances on bank marketing podcasts to talk about branding, strategy, and digitization. I received a certificate in Public Relations, which I've used to impact the communities I serve.
As a co-founder of a local annual food drive competitive, I've been able to use these skills to engage business owners to compete. Last year, we had over 50 local businesses participate and increased our collection by nearly double. The United Way pantry struggles to provide food to the community outside of the holiday and winter months. That's why this food drive is so crucial to the communities we serve. The purpose of this food drive is to unite organizations in similar industries for a cause that is close to us all: ending hunger. We have raised more than $20,000 in donations and collected over 14 tons of food."
Vicente Atalig, Jr.
Vicente is a high school graduate that proves it doesn't matter how old you are when it comes to fulfilling your dreams. Here's Vicente's story:
"'Regardless of what came before or of what has yet to come, what matters most right now is how I choose to respond to the challenge before me. Will I lie down or will I fight? The choice is mine, and I choose to finish strong.' - Dan Green
My name is Vicente Atalig Jr. and I am 39 years old. I am a husband, but most of all, I am a father to 3 beautiful girls. Back then, when I was still going to high school, I was the type to gallivant, never took anything seriously; I was the wild child. I dropped out of high school because I thought I could just get a job and have it the easy way out. Wrong, I was so wrong.
Fast forward to the early 2000's, I got a job as a conservation officer. My job is to protect the wildlife of my island. I've also done community outreach and going back to school has helped me gain more self-confidence. A year ago, there was a promotion from officer to supervisor. Lord knows how eager I was to continue climbing the ladder of success. However, not obtaining a diploma was the sole reason I couldn't get promoted.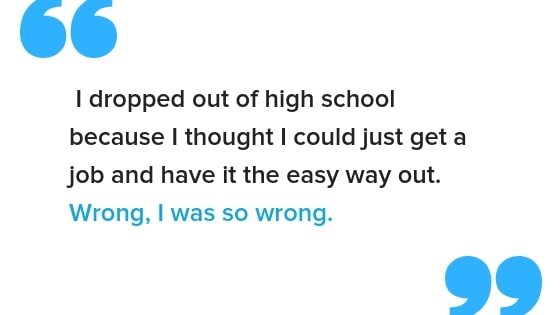 I remember this day so vividly, as if it was just yesterday. I knew I had to do something about the situation that I was in. I wasn't going to give up so easily, when I know deep down that I am capable of so much more. It was only up to me to test my capabilities. I took the initiative to go online and look for the right school and all I have to say is, thank you God for the Penn Foster team. I knew I stumbled upon their page for a reason. It is because of them that I accomplished my ultimate goal.
Education is essential for everyone, as it is what paves the road to a better future. It is what opens the doors to marvelous career opportunities. I believe that I should be the Graduate of the Year because I am a living proof that no matter how old you are, it's never too late to fulfil your dreams. I have a drive to be challenged, a positive perspective on my future, and the skills necessary to assist others. Although a few obstacles have arisen throughout my schooling journey, I persevered. Penn Foster has given me the opportunity I was longing for, and because I've finished my diploma, I am now getting promoted to the supervisor position. I am proud to be a Penn Foster graduate."
Shammara Eppenger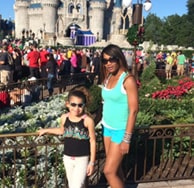 Shammara, a graduate of the Engineering Technology Associate Degree, is woman working in a male-dominated industry who worked hard to earn a promotion at her job. Here's Shammar's story:
"I have since been promoted at my job due to the success I've had with an education from Penn Foster. I am a single mom with a nine year old that doesn't always understand that her mother had to take time out to complete her degree. I've had to juggle being a mom, student, and full time worker. Since completing my degree, I have been promoted from Military Support Rep to an Electromechanical Engineer in the aerospace field.
After completing my degree, I have achieved confidence and have set an example for my daughter. She is very proud of me and she knows now what it takes to go get what you want, in spite of obstacles, in order to accomplish your goals!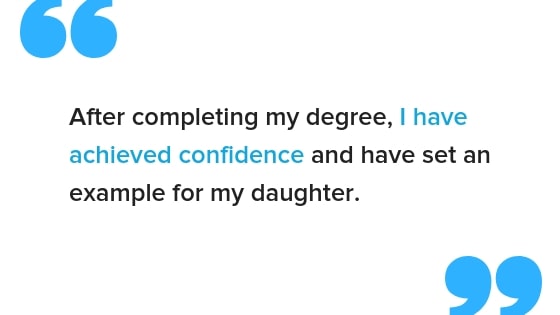 After completing my degree at Penn Foster, I am now able to contribute the skills I've learned and apply them at my company. As a new team player, I am now able to work with the reconciliation and component maintenance manual reviews our company requires from our engineering team. I do feel a sense of pride that I was able to do what I thought I couldn't do, given my circumstances.
Seeing the pride on my daughter's face, it made those tough times of pulling my hair out and tossing my books around, thinking it was just impossible, well worth the wait. I feel now that I am on an even playing ground and that I have much to contribute. I am very grateful for the opportunity that I was able to receive a high quality education from Penn Foster College!"
Bruce Marshall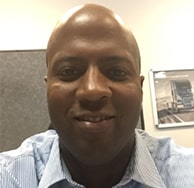 Bruce has tried a few different programs and was able to use what he learned to help him be successful in his field. Here's Bruce's story:
"Penn Foster helped me fight the good fight! My Penn Foster story is one of perseverance. I'll share the highlights: I've started 4 different programs and finished one...twice:
1. Started the Starting Your Own Business Program (stopped about halfway through and started a business).
2. Signed up for the Using a Computer Program but dropped out.
3. My employer partnered with the Heavy Duty Diesel Program and I completed their journeyman certification.
4. I signed up for the full Diesel Mechanics diploma and completed it!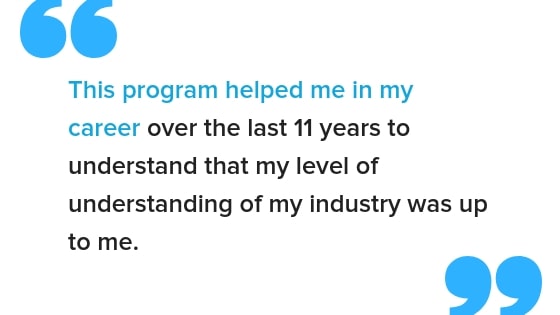 The Heavy Duty Diesel Program gave me the confidence and technical understanding to move from fueling and washing trucks (which is all I was qualified to do at one time) to entry level diesel mechanic, to service writer, to shop supervisor, to transferring 12 hours away for a promotion to Branch Service Manager!
I filled all 4 of these roles in 4 years because of hard work ambition and an academic partner in Penn Foster. This program helped me in my career over the last 11 years to understand that my level of understanding of my industry was up to me. I now have taken a Heavy Duty Truck Sales position and I'm looking to allow my technical and management experience to help me be successful. Penn Foster played an important role in this journey."
Meet other graduates like you at the 2019 Penn Foster Graduation Ceremony.
We're constantly inspired by the stories of our students and graduates. From overcoming illness to finding time to work on their studies between work and family, they were able to achieve their goals and work toward a career they enjoy. Have your own Penn Foster story? Tell us about it so YOU can inspire others, too. Whether you have a story like one of our Graduate of the Year Finalists or you took a different path with different hurdles, you worked hard and deserve to celebrate your accomplishments. We can't wait to see you and cheer with you on June 1, 2019. You can register, purchase graduate tickets, and find out more information about the 2019 ceremony on our website.
See you there!