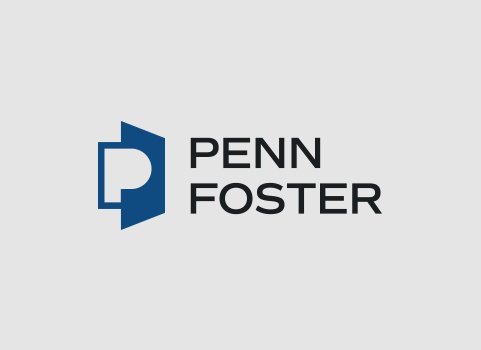 Child Care and Education
Student Stories
Early Childhood Education Graduate Thrives in Field
Izabella Suarez graduated from our online Early Childhood Education Associate Degree Program. Since then, she's received a promotion at work and plans to earn her bachelor's degree. Here's why she believes Penn Foster helped her succeed.
Izabella Saurez wanted an education that allowed her flexibility. That's when she enrolled in our online High School Diploma Program. With the ability to work while earning her diploma, she was able to gain real-world experience in the education field. After graduating, Izabella then enrolled in our self-paced Early Childhood Education Associate Degree Program. As a student, Izabella mentored fellow classmates as a Student Ambassador, and made lasting friendships in our Student Community. Once she graduated, she was promoted to Head Teacher at Apple Montessori Schools. Here's why Izabella believes Penn Foster helped her succeed.
Why did you feel like online high school and college worked for you?
Izabella: For me, personally, the biggest aspect that drew me to an online program was the flexibility and the freedom, and I found that to be really valuable in high school. I was able to enrich a lot of my student experiences with things that I wouldn't have been able to have the time for, had I been in a traditional high school setting. So, I was able to start working from a really young age, do a lot of volunteer work, and I wanted to keep up that same lifestyle in college...Since I was considering majoring in education, I was able to keep my daycare job, and a lot of the things that I was learning in class, I can also practice in the real-world setting. So, for me the freedom aspect and the ability to do more with my time were things that really drew me to an online high school program, and it just seemed like a natural choice to continue that into my college experience.
Read more: How to Become a PreschoolTeacher
How do you feel like Penn Foster prepared you for work and for continuing your education?
Izabella: In so many ways. As I was navigating my degree program, I was able to land a job at a high-end preschool in New Jersey and it made my work quality so much better. I wasn't just an assistant coming in at an entry-level position. I had some sort of notion and experience because of the knowledge that I was gaining from my program, which made navigating a new job a lot easier. And when I transitioned into a lead teacher role, my employers were considering many candidates and I was actually the only candidate that didn't have an undergraduate degree. I had my associate degree from Penn Foster College, but because I had so many field experiences, and because I had been an assistant for so many years, they really trusted my credentials and I was able to land a position as a lead teacher with just an associate degree from Penn Foster. So, I would definitely say that Penn Foster opened that door for me and I'm so excited for this role that I qualified for. My experiences as a college student at Penn Foster made me feel confident enough in myself and like I can tackle the rest of my undergraduate degree. I would absolutely say that Penn Foster not only prepared me professionally but academically as well. It gave me the confidence I needed to complete my undergraduate degree, hopefully in the near future.
Read more: Top 10 Reasons to Become a Preschool School Teacher
What does it mean to you to be a Penn Foster graduate?
Izabella: To me it means having a world of possibilities open to me. I truly feel like Penn Foster College has opened so many doors for me at such an affordable rate. When I graduated high school, I really contemplated whether college was the right move for me just because financially it could have potentially been a big stretch for my family, but I'm so grateful to have found a program that's not only accredited, but affordable, and it made college actually an achievable goal for me and my family. And being a first-generation graduate, I just carry that with so much pride, and I can't express how grateful I am for Penn Foster for having extended that opportunity to me through their associate degree program.
Can you tell me about your experience in the Ambassador program, being a student leader, and mentoring students?
Izabella: My experiences as a Student Ambassador were quite honestly my favorite in my college experience. I really enjoyed being a Student Ambassador and the Student [Community] is such a great resource for new and returning students. As an Ambassador, I had the opportunity to mentor a lot of students, especially those who were in the same program as me. And we were able to share a lot of study tips. I was able to help them out with certain classes that were a little challenging. So, for me benefiting from the Student Community and then later coming on as an Ambassador, it just feels like having an older sibling, and that's the best metaphor I can use to describe it. It's like having an older sibling that you can turn to and ask all these overwhelming college-related questions and even questions related to life. We talked about finding motivation during the pandemic and finding activities to stay sane and stay safe. So, it's a really cool place to be able to connect with people who have the same goals as you and who have the same struggles as you as well. I really enjoyed the mentoring program and it definitely prepared me for mentorship roles at my workplace as well.
Listen to Izabella's full interview on our Alumni Spotlight Podcast.