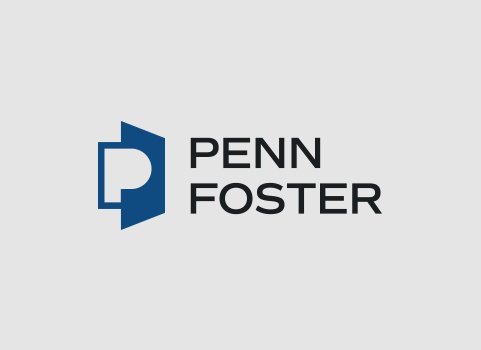 Career Advice
How to Find a Job That Will Pay for Your Education
Today, many employers offer some form of education benefits, tuition reimbursement, or tuition subsidy. That means there's a lot of opportunities for you to not only start a new job, but also start working toward earning a diploma or degree! Here's everything you need to know to find a job that will pay for school.
Today, many employers offer some form of education benefits or tuition reimbursement. That means there's a lot of opportunities for you to not only start a new job, but also start working toward earning a diploma or degree! Here's our guide for everything you need to know to find a job that will pay for your education.
Why do companies pay for your education?
It may seem odd that an employer would pay for your education. After all, college degrees and technical school can be expensive, and we may think employers expect us to have those credentials coming in.
But in a competitive job market, one where employers want to attract dedicated and talented workers, offering tuition reimbursement and education benefits is one of the best ways to find good employees.
Companies are also willing to pay for their employees' education to
Prepare employees for promotions. At some jobs, you may need further education to qualify for promotions. Many employers will pay for that education to make sure they have strong, skilled employees in leadership roles.
Make sure they have the necessary skills to perform their job duties. You may be hired for a job that you don't necessarily have the skills for. Your employer may hire you because you're a good fit, even if you don't have all the knowledge or credentials needed to perform your job at the moment. They'll offer education or training programs that can help you get up to speed with the work and develop the skills you need.
Create a strong company culture. Offering education benefits is a good way for companies to show they care about their employees and their growth. They'll encourage workers to take advantage of education benefits to create a strong company culture.
Ensure employees stay at the company longer. Research has shown that companies that offer education benefits have higher employee retention, meaning employees are less likely to leave the job. That makes education benefits a great investment for employers.
Read more: 10 Jobs You Can Get With an Online Degree
What companies are paying for education?
There are many companies that pay for college or other types of education. From retail businesses to food service, office jobs and trades, most companies have some sort of education benefit. Some big-name companies that offer these benefits include
Target
Mod Pizza
Disney
The Home Depot
Banfield, VCA, or BluePearl
Walgreens
Starbucks
These and other companies offer different types of education benefits, so before applying, it can be helpful to understand the various kinds of benefits! Types of education benefits include
Tuition reimbursement. With tuition reimbursement, you're expected to pay the upfront costs for your education, then your employer will reimburse you for your expenses. In general, employers don't pay for your full tuition but will offer reimbursement up to a specified amount. They also don't reimburse you upon enrollment; most employers will reimburse you at the end of a semester, end of the year, or once you complete your program.
Tuition assistance. Like tuition reimbursement, tuition assistance is when your employer pays something toward your education. Unlike reimbursement, employers tend to pay for your degree or schooling upfront. Usually, the amount offered can cover most, if not all, of your tuition, but it depends on the employer.
Employer-funded education. Some employers will fully pay for you to learn skills and earn credentials relevant to your job or field! When this is the case, the employer may work with a school to provide a variety of program options to their employees, or they may have an agreement with a specific school.
Read more: Top Careers in Allied Health
How to see if a company pays for education
It's awesome that there are employers who invest in their workers by offering education benefits, but how do you know if a company you're interested in offers them? When you're searching for jobs and submitting applications, it's important to research the company. Part of that research includes finding out what benefits the company offers!
To find out if a company pays for education or offers tuition benefits, check out their careers page. Most companies will have one on their website. Another good way to see if a business you're hoping to work for offers education benefits is to check out their page on Glassdoor. You'll be able to read reviews of the business from current and former employees, many of whom will talk about the kind of benefits they get. And finally, if you're not sure where to get started and know you want to work for a company that will help you earn a degree or diploma, use Google to find jobs near you that offer benefits that can help you pay for college!
Read more: 12 Biggest Myths About Online High School
Grow your career and add credentials to your resume
If you're hoping to learn more, earn a degree, or develop new, marketable skills while also starting a new career, your best bet could be working for a company that will help you reach those goals! With the new focus on investing in employees, so many businesses are now offering education benefits and even advertising that fact to attract employees like you! That means there are a ton of opportunities out there to grow your career, strengthen your resume, and build the skills and knowledge you may need to earn more money or get a promotion!